Today programme: BBC Radio 4 flagship to be given television show and bigger online presence
Transformation into multimedia operation is designed to capitalise on high internet profile of programme's presenters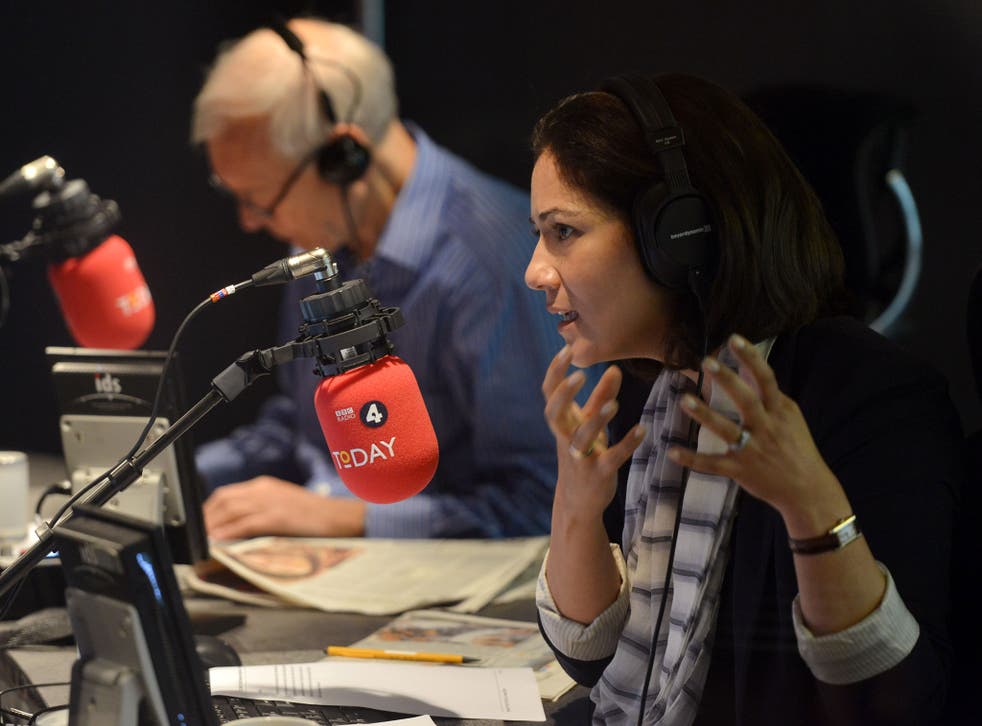 BBC Radio 4's Today programme is to be transformed into a multimedia operation, including a branded television show and more video output on social media platforms.
The strategy is an attempt to capitalise on the high internet profile of presenters such as Nick Robinson and Mishal Husain, and is recognition that younger audiences increasingly engage with radio via online media.
Today will shortly produce its first TV programme, the books show Meet the Author. Hosted by former Today presenter James Naughtie, the programme will be broadcast in audio on Today on Saturday mornings and in TV format on the BBC News Channel at several points during weekends.
Jamie Angus, the editor of the Radio 4 programme, struck a partnership with the BBC's rolling news channel to make the literary show as a step towards Today becoming further involved in film production. Naughtie recently stood down after 21 years and has been appointed BBC books editor. Meet the Author was previously hosted on the News Channel by Nick Higham.
"Jim is a massive asset to the BBC and we would be mad not to make the most of it," said Mr Angus. "This building [BBC New Broadcasting House] is terrible at exiling people from TV and Jim being on TV is important. I was determined that he would be books editor of all of BBC News."
The Today studios are fitted with high-definition cameras and the programme is determined to make greater use of filmed content to reach new audiences online. It released film of an emotional Naughtie bidding farewell to the audience last month. Another clip of him telling guest Ed Balls: "You've finished speaking, go away!" after the former Labour MP interrupted Naughtie's review of the newspapers, was watched by more than 100,000 people on Facebook.
"I want us to completely overhaul how we do digital content and to exploit the Today brand and the presenter brands," said Mr Angus. "We have got to see ourselves as a multimedia production outfit, not just a radio programme."
The move towards video mirrors the changes at BBC Radio 1, which has placed such a premium on filmed content that it has nearly 3m subscribers to its YouTube account, its own channel on BBC iPlayer and boasts of being the "most-watched radio station in the world".
Mr Angus said: "We get great exclusive video and we aren't doing anything with it. Amazing things happen in the Today studio two or three days every week." He said guests could stipulate that interviews were not filmed – but such requests were "much less of an issue than you might think".
Today staff will be encouraged to think in pictures as well as audio when working on stories. The programme scored a viral hit after the Paris attacks when its interview with Simon Schama, on the significance of "La Marseillaise", was illustrated with animation from artist Andrew Park while the historian lauded "the greatest national anthem in the world, ever".
Join our new commenting forum
Join thought-provoking conversations, follow other Independent readers and see their replies