Top Gear 2016: Everything we know about the new series so far
From new presenters and expected airdates right through to how it'll fare against Clarkson's rival TV show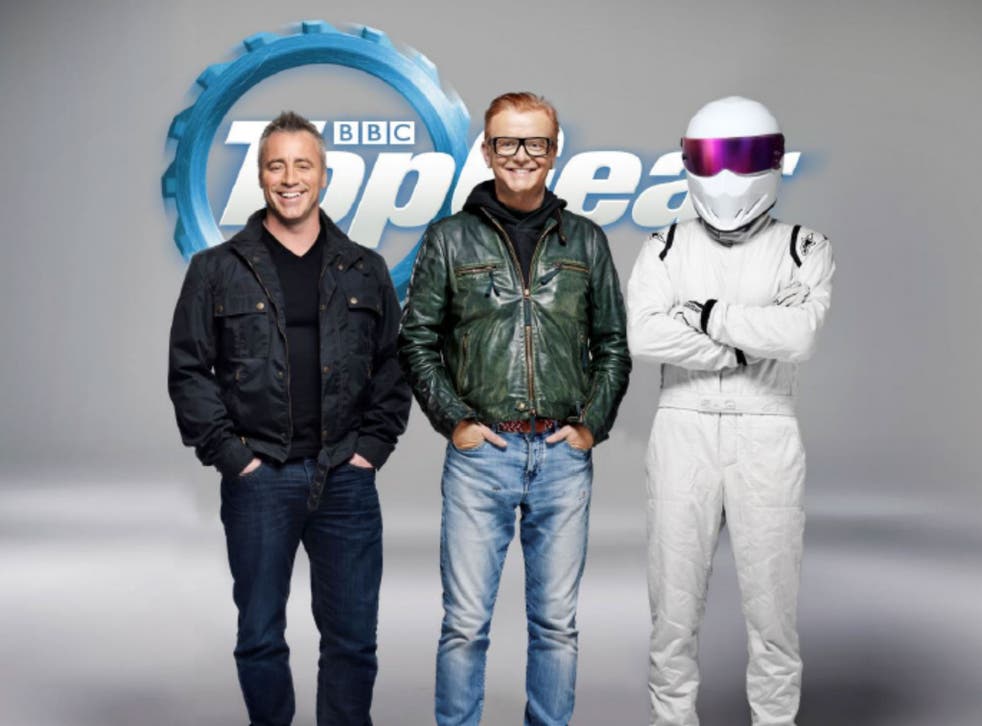 Despite a series of breakdowns and a couple of flat tyres, the new series of Top Gear is still going ahead as planned.
After Jeremy Clarkson ignominiously left the BBC in March 2015 following a filming altercation - with co-presenters Richard Hammond and James May in tow - a new series was confirmed to go ahead equipped with a string of new hosts.
Ever since cameras began rolling, however, reports of on-set issues have plagued the series.
Below are all the details you need to know about BBC2's reboot ranging from the hosting details (LeBlanc!), on-set issues and how it'll fare against Clarkson's upcoming rival car series.
Who's hosting?
Chris Evans was first confirmed as the man tasked with replacing the original trio of presenters. Of course, Top Gear isn't a one-man job and on 4 February, it was announced that Friends actor Matt LeBlanc would be joining Evans as co-host. With at least one more person set to be announced, rumours suggest German motor racing driver Sabine Schmitz, Formula One star David Coulthard and automotive journalist Chris Harris could complete the line-up.
What are these 'issues' we speak of?
Where do we start: ever since news of a reboot surfaced, the reports have not been great. First up, executive producer Lisa Clark - whom Evans had personally drafted - quit, while the BBC boss presiding over Top Gear stepped down. Making matters worse were the claims that Evans was struggling in his new position; one report stated he was finding it difficult to simultaneously drive and talk to the camera - a claim the BBC denied - while a leaked photo of the presenter having a bout of travel sickness found its way onto the web (not ideal for a car show host).
When can we see it?
There's no official airdate currently set, but Top Gear is expected to pull up in May (Evans tentatively mentioned Thursday 5 May as a potential premiere date). Purely speculative, this, but it'd be a strange decision to move the popular motoring show from its beloved 8 PM Sunday night slot.
Top Gear: Who will join Chris Evans behind the wheel?

Show all 7
How will it fare against its Amazon rival?
That depends on how loyal fans are to the original presenting trio who Amazon Video snapped up in a "very, very expensive" deal (rumour: £4 million per episode) following their departure from the BBC in 2015. Although Amazon's clout is growing in stature, the untitled series - airing late 2016 - remains a gamble considering Amazon is a subscription service. Combine Top Gear's national treasure status with the fact that BBC2 is broadcast on every TV and it seems likely the revamped series will match the success of its old model.
The negative reports can't hurt either, only adding intrigue; a whole new audience could tune in to see how Evans and Joey from Friends will fare together (the most unlikely double act since Sam Fox and Mick Fleetwood presented the Brits in 1989).
Will The Stig return?

Of course The Stig is returning - it's unknown which racing car driver will follow in the footsteps of Perry McCarthy and Ben Collins in portraying the character, however. It is also unknown which popular segments will remain - although we'll be shocked if fan favourite 'Star in a Reasonably Priced Car' doesn't make the cut.
Top Gear will air on BBC2 in May.
Join our new commenting forum
Join thought-provoking conversations, follow other Independent readers and see their replies