Top Gear is making damn sure you understand that it has a female presenter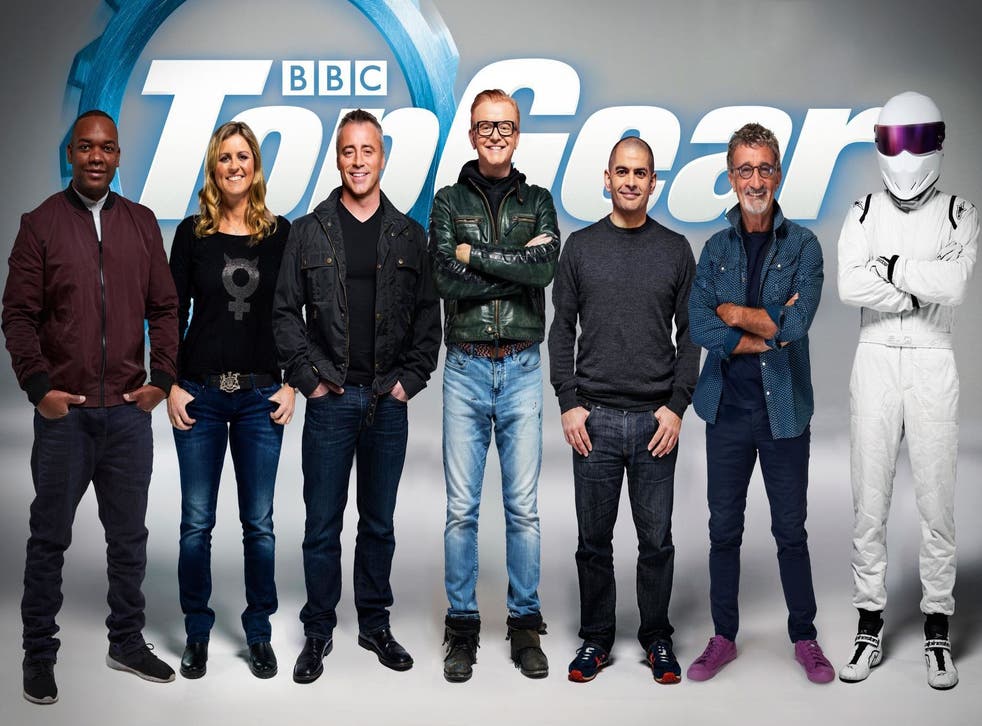 The BBC has revealed the full team of presenters for its new Top Gear series, and it really wants you to know that a woman is on board.
The costume department's not-so-subtle choice of t-shirt for racing driver Sabine Schmitz was spotted by Grazia writer Daisy Buchanan:
Not only did her attire successfully scream 'LOOK, AN ACTUAL WOMAN!', but the belt buckle reminded the xenophobic section of the show's fans where her allegiances lie:
The full line up is TV presenter Chris Evans, Schmitz, F1 commentator Eddie Jordan, Friends actor Matt LeBlanc, car reviewer and TV presenter Rory Reid, YouTube star Chris Harris and the Stig.
Evans revealed the news, which will likely come as a surprise to fans expecting the traditional three presenter line-up, on his BBC Radio 2 show on Thursday morning.
"We really do have a bit of everything for everyone," he said.
"A fellow lifelong petrolhead from the other side of the pond in Matt; a fearless speed-demon in the irrepressible and effervescent Sabine; the encyclopedic, funny and wonderfully colourful character that is EJ; Chris, one of the world's top no-nonsense car reviewers; and Rory, who simply blew me away in his audition and fully deserves his place on the team."
Top Gear is expected to return to BBC Two sometime in May.
Join our new commenting forum
Join thought-provoking conversations, follow other Independent readers and see their replies