True Detective creator Nic Pizzolatto denies plagiarism accusations
Internet bloggers suggested that the idea for Matthew McConaughey's character had been taken from horror author Thomas Ligotti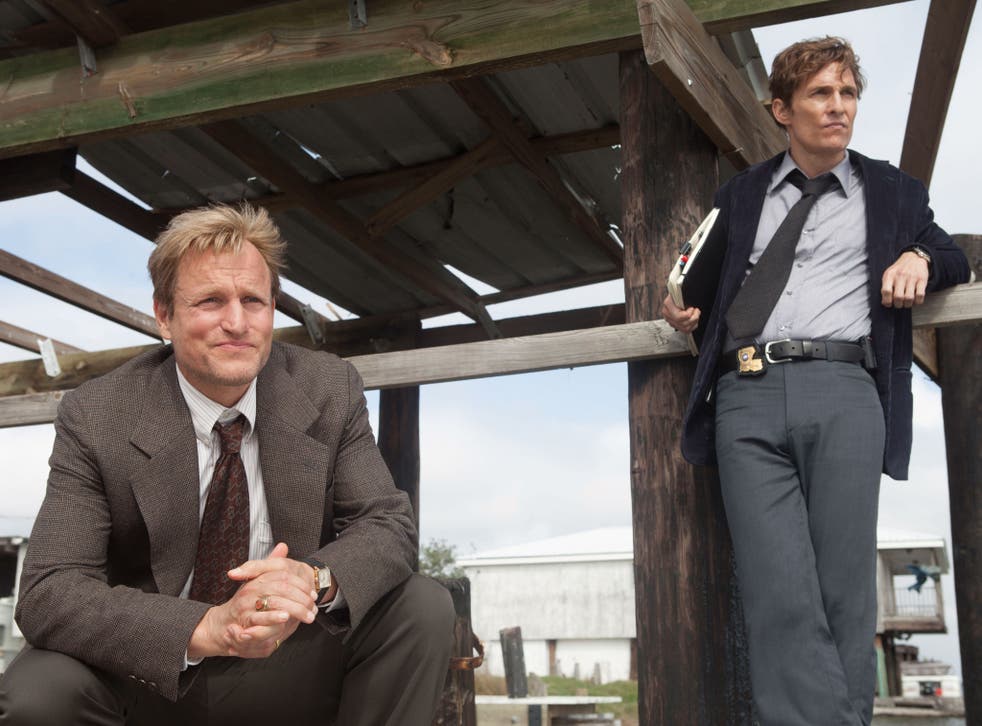 The creator of True Detective has flatly denied accusations that portions of its central character's dialogue were plagiarised from the work of cult horror author Thomas Ligotti. Nic Pizzolatto, the writer and executive producer of the Emmy-nominated TV crime drama, yesterday refuted claims by bloggers who suggested the pessimistic worldview of Detective Rust Cohle – played by Matthew McConaughey – was lifted from Ligotti's writings.
The moody Cohle was given to musing, for instance, that, "[Humans] became too self-aware. Nature created an aspect of nature separate from itself. We are creatures that should not exist by natural law." In a 4 August blog post, Mike Davis, editor of the Lovecraft eZine, and Jon Padgett of Thomas Ligotti Online, discussed that line's resemblance to a previous Ligotti passage, which reads: "Nature has veered into the supernatural by fabricating a creature that cannot and should not exist by natural law."
In a densely worded statement, Pizzolatto responded: "The philosophical thoughts expressed by Rust Cohle do not represent any thought or idea unique to any one author; rather these are the philosophical tenets of a pessimistic, anti-natalist philosophy with an historic tradition including Arthur Schopenauer, Friedrich Nietzsche, E.M. Cioran, and various other philosophers, all of whom express these ideas. As an autodidact pessimist, Cohle speaks toward that philosophy with erudition and in his own words."
HBO released a more straightforward statement, saying, "True Detective is a work of exceptional originality and the story, plot, characters and dialogue are that of Nic Pizzolatto."
True Detective season 2 cast

Show all 5
The unlikely brouhaha blew up online just as details of the drama's hotly anticipated second series have begun to surface. As an "anthology" show, True Detective will return with an entirely new plot, setting and cast, and this week The Wrap reported that Vince Vaughn was likely to be cast its principal antagonist, with Colin Farrell, Taylor Kitsch and Mad Men star Elisabeth Moss in line for the roles of three very different detectives.
Join our new commenting forum
Join thought-provoking conversations, follow other Independent readers and see their replies