2018 TV preview: The best shows to look out for from American Crime Story and Westworld to Luther
All the shows to have on your radar going into the new year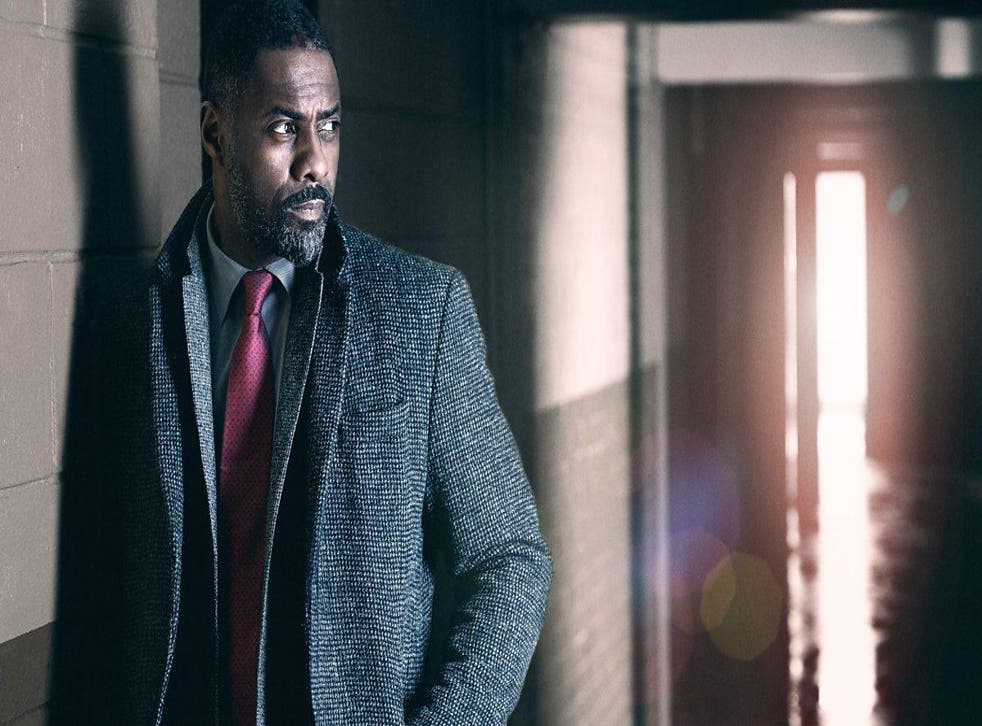 2018 has a long way to go to beat this year's blistering crop of TV shows to have either debuted or returned (you can find out roundup of the 20 best here).
The good news is it seems like the forthcoming new year is up to the task, with a plenitude of shows - old and new - set to hit screens from January onwards.
Ranging from the return of both Westworld and Luther through to future Netflix smash hit Altered Carbon, below are the TV shows to have on your radar going into 2018.
American Crime Story: The Assassination of Gianni Versace
The second American Crime Story will tackle the murder of fashion designer Gianni Versace at the hands of Andrew Cunanan. With a cast comprised of Penélope Cruz, Édgar Ramírez and Ricky Martin (yes, that one), the nine-episodes - based on Maureen Orth's biographical book - look poised to capture the world's imagination with as much gusto as The People v OJ Simpson managed in 2016.
January, BBC Two
Homeland
The penultimate season of long-running US drama Homeland will see the return of Claire Danes' Carrie Mathison who returns to Washington D.C. in a bid to take on the administration of President Keane (Elizabeth Marvel) who, following a failed assassination attempt in the season six finale, had 200 members of the intelligence community arrested. Mandy Patinkin and F. Murray Abraham also star.
February, Channel 4
Britannia
The first co-production between Sky and Amazon is this ten-part Roman revenge drama set in 43AD which the channels are clearly hoping will tap into the Game of Thrones bracket.
18 January, BBC Two
Altered Carbon
Based on Richard K. Morgan's cyberpunk noir novel, this dystopian adaptation centres on a world where consciousness can be stored digitally and human bodies (called "sleeves") have become interchangeable, allowing humans to theoretically live forever. The series follows a resurrected soldier (played by Joel Kinnaman) who must work out who murdered the person who brought him back.
2 February, Netflix
The Walking Dead
The second half of season eight will pick up after the climactic events of the most recent episode which revealed that one of the show's longest-standing characters had suffered a walker bite and will die in the very next episode. Cheery.
26 February, FOX
Jessica Jones season 2
Details may still be sparse on the return of Krysten Ritter's titular Marvel superhero, but one thing fans can expect in Jessica Jones season 2 is the shock return of mind-altering villain Kilgrave played by David Tennant.
8 March, Netflix
The OA
Eight new episodes of the ethereal mystery drama from Brit Marling and Zal Batmanglij are on the way. With the show's action rumoured to have relocated to San Francisco, events will undoubtedly pick up where the previous left off with Marling's lead character Prairie seemingly entered a new dimension.
15 March, Netflix
TV preview 2018: Everything to look out for

Show all 16
The Bridge season 4
Detective Saga Norén is back - Sofia Helin will return for a new run of episodes that seems thematically the same to what's come before with the trailer featuring a woman being stoned to death and a machine gun rampage through Copenhagen.
Early 2018, BBC Two
Westworld
Having debuted with one of the most gripping first seasons in recent memory, HBO series Westworld - a TV version of the 1987 film - has thrown the titular attraction's visitors into danger after the finale's closing moments sparked the robot revolution. Evan Rachel Wood, Ed Harris and Thandie Newton all return.
Spring 2018, Sky Atlantic
Luther
Not much is known about the new season of Neil Cross' hit BBC series that will see Idris Elba return as the grizzled detective who will no doubt be pitted against some form of demented maniac loose in London.
Late 2018, BBC One
True Detective
It's been three years since the poorly-received follow-up to Nic Pizzolatto's HBO anthology crime series. Instead of Matthew McConaughey, Colin Farrell and Rachel MacAdams, however, we have Oscar-winner Mahershala Ali and Carmen Ejogo assuming lead role duties.
Late 2018, Sky Atlantic
Follow Independent Culture on Facebook
Join our new commenting forum
Join thought-provoking conversations, follow other Independent readers and see their replies