Highest-paid TV stars: Salaries of the biggest names in US television revealed
The small screen's biggest earner is one of the big screen's most famous stars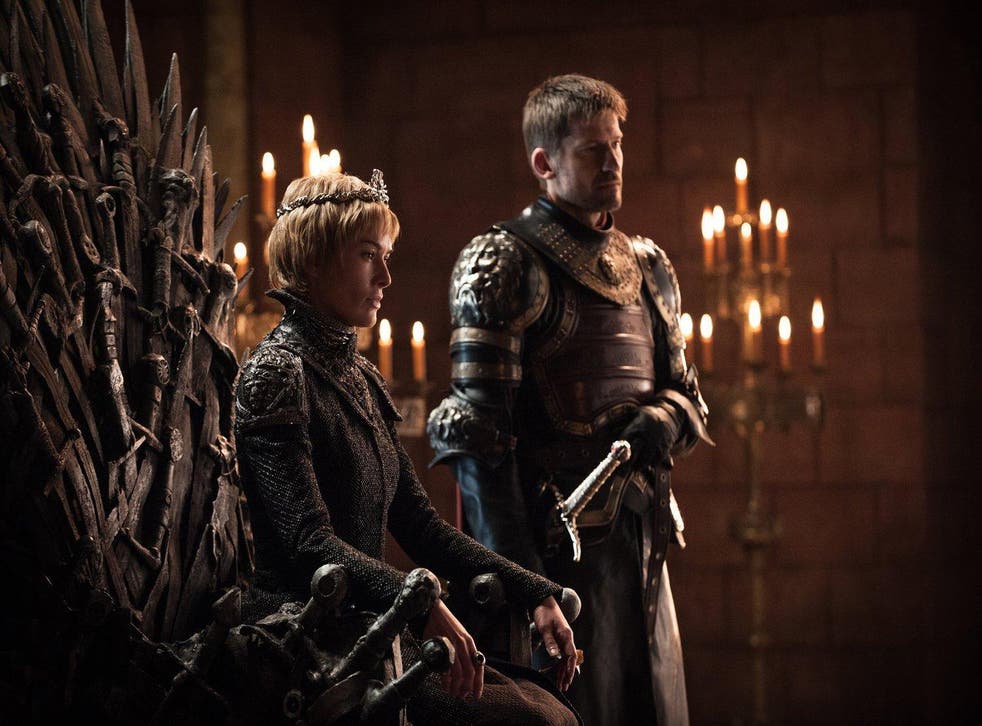 The salaries of the highest-earning US TV stars of the past year have been revealed with five cast members from HBO series Game of Thrones unsurprisingly among the biggest earners.
Number one on the TV drama category, however, is an actor more associated with films - namely Robert De Niro who is scooping $775,000 (£606,000) for his role in the upcoming untitled Amazon television series from director David O. Russell. Following up in second is NCIS star Mark Harmon with $525,000 (£410,000).
Five Game of Thrones stars each net $500,000 (£391,000) per episode: Emilia Clarke (Daenerys), Nikolaj Coster-Waldau (Jaime), Peter Dinklage (Tyrion), Kit Harington (Jon Snow) and Lena Headey (Cersei)
What the Game of Thrones cast look like out of character

Show all 44
In the comedy categories, the majority of the The Big Bang Theory's main cast bag $900,000 (£703,000) per episode (the show's main players - Kaley Cuoco, Jim Parsons, Simon Helberg, Johnny Galecki and Kunal Nayyar - all took pay cuts to ensure their female co-stars Mayim Bialik and Melissa Rauch were paid more money) while Dwayne Johnson - star of HBO series Ballers - adds to his earnings as Hollywood's highest-paid actor with $650,000 (£508,000).
The highest-paid Netflix stars are Jason Bateman and Laura Linney who both racked up $300,000 (£234,000) for each episode of acclaimed new drama Ozark which was recebtly confirmed for a second season.
The BBC's biggest salaries revealed
Elsewhere, Emmy frontrunner Elisabeth Moss netted $200,000 (£156,000) per episode for The Handmaid's Tale.
Below is the estimated paychecks for TV's biggest names - it should be noted that some results combine earnings achieved by producing credits also.
Drama
Robert De Niro (Untitled David O. Russell project) - $775,000
Mark Harmon (NCIS) - $525,000
Emilia Clarke/Nikolaj Coster-Waldau/Peter Dinklage/Kit Harington/Lena Headey (Game of Thrones) - $500,000
Kevin Costner (Yellowstone) - $500,000
Kevin Spacey (House of Cards) - $500,000
Claire Danes (Homeland) - $450,000
Ellen Pompeo (Grey's Anatomy) - $450,000
William H. Macy/Emmy Rossum (Shameless) - $350,000
Billy Bob Thornton (Goliath) - $350,000
Jason Bateman/Laura Linney (Ozark) - $300,000

Comedy
Kaley Cuoco/Johnny Galecki/Simon Helberg/Kunal Nayyar/Jim Parsons (The Big Bang Theory) - $900,000
Dwayne Johnson (Ballers) - $650,000
Mayim Bialik/Melissa Rauch (The Big Bang Theory) - $500,000
Julie Bowen/Ty Burrell/Jesse Tyler Ferguson/Ed O'Neill/Eric Stonestreet/Sofia Vergara (Modern Family) - $500,000
Jeffrey Tambor (Transparent) - $275,000
Roseanne Barr/John Goodman (Roseanne) - $250,000
Sean P. Hayes/Eric McCormack/Debra Messing/Megan Mullally (Will & Grace) - $250,000
Patricia Heaton (The Middle) - $250,000
Julia Louis-Dreyfus (Veep) - $250,000
You can find the full lists over at Variety.
Join our new commenting forum
Join thought-provoking conversations, follow other Independent readers and see their replies