The Independent's journalism is supported by our readers. When you purchase through links on our site, we may earn commission.
The very first Netflix and Chill festival is going ahead and Pope Francis is on the invite list
'Hey, wanna Netflix and Chill with a load of strangers tonight?'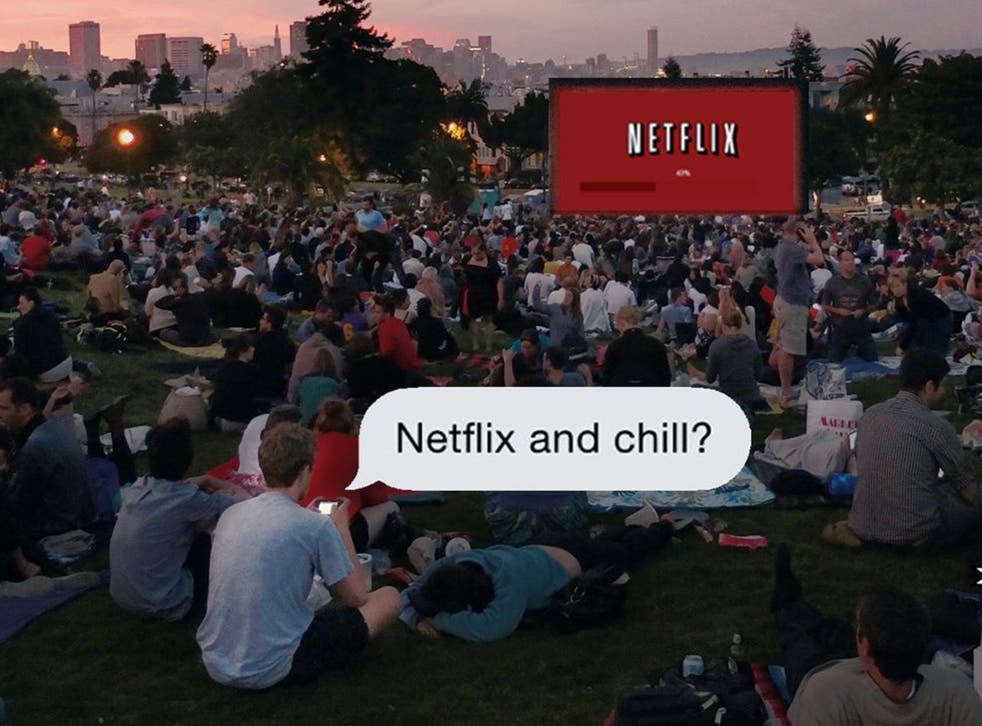 'Netflix and Chill' has become somewhat of a phenomena. If you're not aware of the Americanism - probably because you refuse to trawl Reddit and don't have hip teenage friends - let me enlighten you as to what it means.
Their are two primary meanings. The first is pretty obvious - it means to watch Netflix and chill out with your mates. The second, the primary reason the phrase has become such a wide spread meme, is to invite someone from the opposite gender over to, well, um…
Even with the risk of a mass 'Netflix and Chill' gathering becoming something out of 50 Shades of Grey, that hasn't stopped the social app Knock Knock (no, we've never heard of it either) organising the very first 'Netflix and Chill Festival'.
The highly anticipated event will take place at the University of Pennsylvania in Philadelphia on the 25 September and currently has over 21 thousand people attending on Facebook. However, if you want to attend you'll need to request an invite.
26 Netflix shows you need to watch

Show all 26
One person, however, has been invited via special request: Pope Francis. His Holiness is currently on his way to Philadelphia, and the organisers are hoping he will attend their festival.
There have been previous attempts at hosting 'Netflix and Chill' festivals before. A week prior to the Philadelphia festival, UC Berkley tried to put on their own. It was shut down two hours before happening as police believed too many attendees were expected.
On the Facebook page there is no word yet on what will screened so we've put together a little list of movies that would be fitting for this kind of event. Vote below!
Join our new commenting forum
Join thought-provoking conversations, follow other Independent readers and see their replies