Vestgate: University Challenge contestant donned the leather because he didn't want to wear a 'boring' Christmas jumper
Kaamil Shah's rapper style outfit choice quickly went viral on social media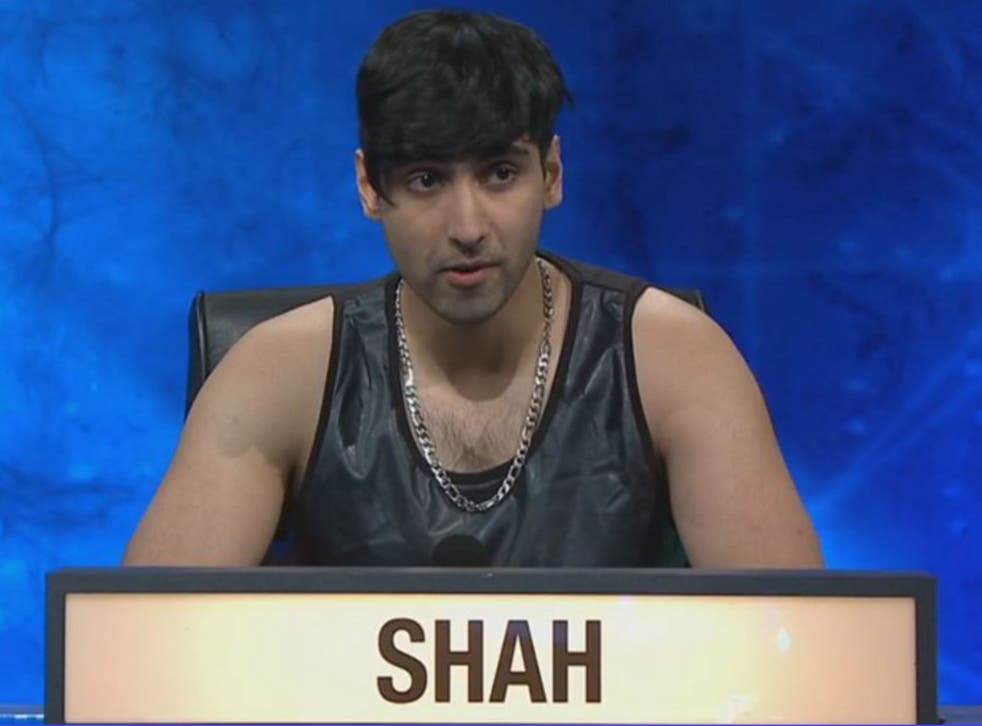 Cambridge University student Kaamil Shah got a taste of the viral spotlight yesterday when his decision to don a leather vest and gold chain on University Challenge sparked a social media frenzy.
Shah, a 21-year-old history student at King's College, has revealed his surprise at how much attention his dubious fashion choice received as he "just didn't clock that the vest would be that outrageous".
The BBC2 quiz show is hosted by Jeremy Paxman and known for its rigorous questions. Contestants often appear in demure knitted jumpers or suits but Shah simply wanted to shake things up a little and be himself.
"On top I had a half leather vest top, sleeves cut off and arms bared. To be honest I didn't think that it was too out of the ordinary. I just thought, I can't look like the same old University Challenge contestant because I don't feel like the same old University Challenge contestant," he told BBC Radio 5 Live.
"Maybe it's because I'm not as smart as those normal contestants but I definitely didn't want to wear a Christmas jumper or a boring suit, so I thought I'd just dress how I normally do."
Daytime TV controversies

Show all 15
Shah was so amused by the reaction to his vest that he updated his profile picture on Facebook to make it look like he was on the cover of NWA's rap album Straight Outta Compton.
Sadly Shah's vest didn't bring much in the way of luck, with his team losing 60-195 to rival Cambridge college Sidney Sussex.
Join our new commenting forum
Join thought-provoking conversations, follow other Independent readers and see their replies