The Walking Dead season 7 actor Chandler Riggs clears up exit rumours
*Minor spoilers for season 7 episode 7 follow*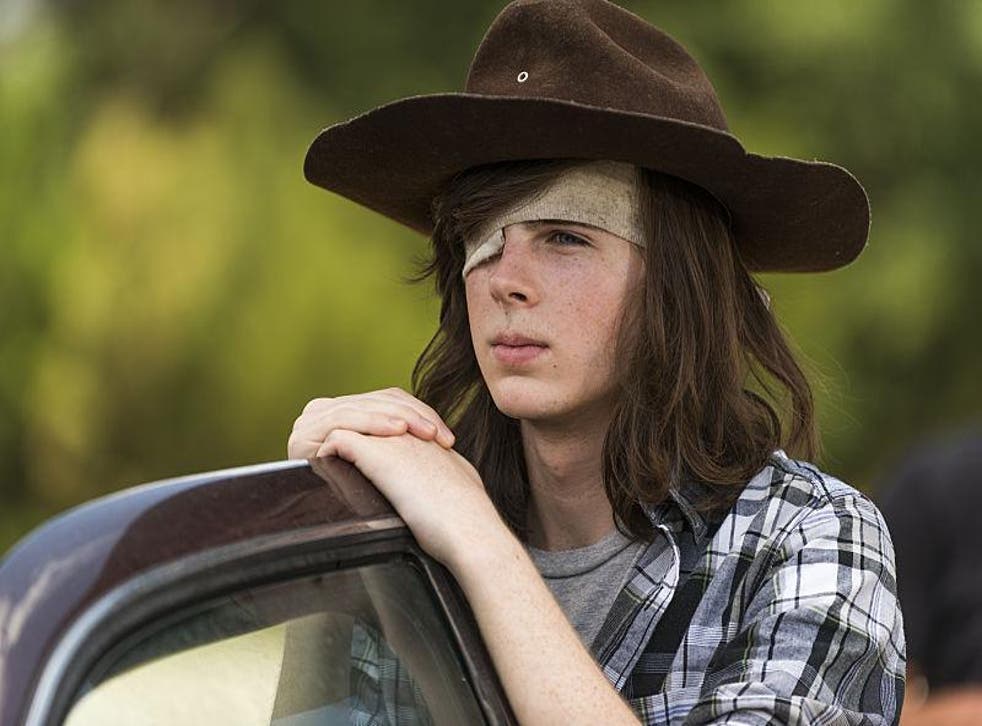 The Walking Dead actor Chandler Riggs, now aged 17, will soon be going to college which has fans worried about the fate of his on-screen counterpart, Carl Grimes.
Last month, speculation was rife regarding the actor's future with the series when his father seemed to suggest his contract was complete despite his mother chiming in to shut down rumours suggesting Riggs was to leave.
William Riggs wrote on Facebook: "7-year contract completed! Grateful to AMC, Cast & Crew, TWD fan base and especially Chandler for always being 100% dedicated."
The latest episode - 'Sing Me a Song' - thrust Carl front and centre of events when he arrived at the Sanctuary in a bid to avenge the deaths of both Glenn and Abraham. Instead of killing Negan, however, he ended up being led around the compound by the Saviours' leader leading to the immortalisation of one of the comic book series' most memorable moments.
Speaking to The Hollywood Reporter, Riggs cleared up those exit rumours hinting that, if Carl was to be written out, it's news to him.
"You never know how it will go. I really do hope it works out because that would be really cool," he said.
"I like to be in The Walking Dead and I like to play video games and just hang out with my friends and try to be as normal as possible so going to college would be another really cool, normal experience in my life. I want for it to work out."
He continued: "Theoretically, I could take one or two classes on campus and maybe an online class. My professors would have to be willing to cooperate. It wouldn't be easy, but I think that could be possible."
The Walking Dead: 5 talking points from episode 7
However, Riggs remained coy when asked to completely refute the rumours when probed on whether he'd signed a new contract for season eight. He responded simply: "I can't answer that."
The Walking Dead season seven's mid-season finale airs next weekend with the latest episode set to air in the UK tonight (5 December) at 9pm on FOX.
You can read the episode's five major talking points here.
Join our new commenting forum
Join thought-provoking conversations, follow other Independent readers and see their replies