The Walking Dead season 7: First image places Negan front and centre
'Yes, who was at the receiving end of Negan's bat will be revealed in the first episode'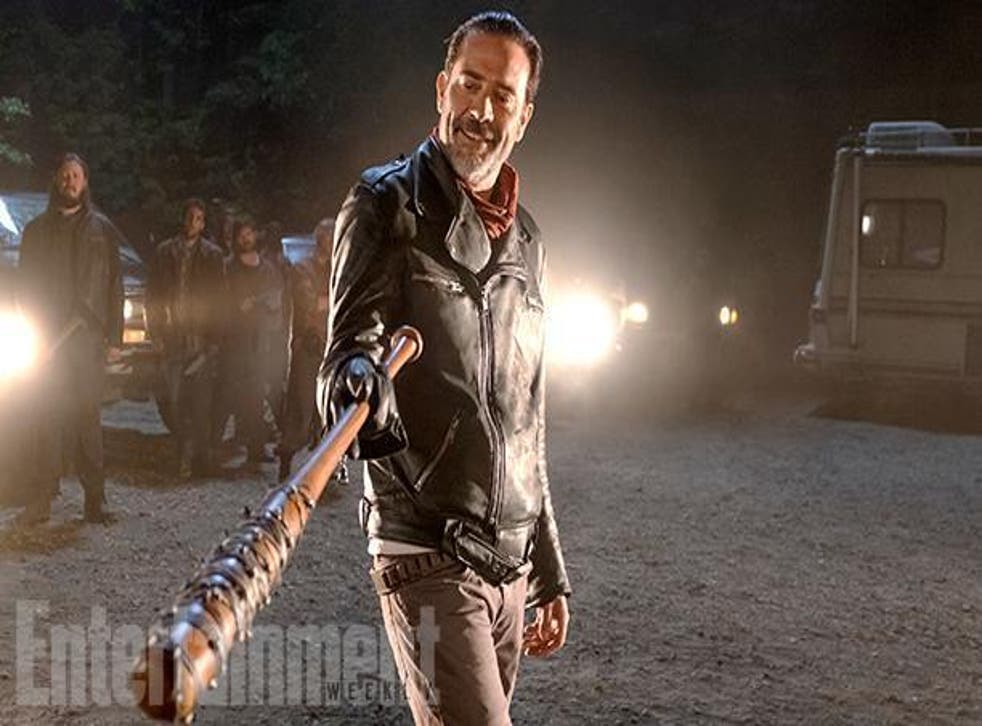 Ever since The Walking Dead aired its season six finale, fans have found themselves desperate to discover what happens next after dealing out one of the series' most brutal cliffhangers.
It's hard to believe that there is now less than three months to go before the zombie drama makes its grandstanding return - something which has now been heralded by a first look image which you can see above.
The first to be released from the fresh batch of upcoming episodes, the photo shows Negan with his beloved baseball bat killing machine, Lucille. Youc an also see newly-released key art below.
Let's be honest: the image looks like it's been directly ripped from the show's season six finale which mainly proves that producers weren't lying when saying the season will pick up exactly where that cliffhanger left off - the one which saw an unseen character bludgeoned to death at the hands of Jeffrey Dean Morgan's new antagonist Negan.
Executive producer and director Greg Nicotero confirmed to Entertainment Weekly: "Yes, who was at the receiving end of Negan's bat will be revealed in the first episode."
With a Walking Dead panel due at San Diego Comic-Con - which kicks off 20 July - fans should ready themselves for an extended trailer that they'll be analysing for months preceding the new season.
To take the edge off the Negan discussion, we're sure any trailer will opt to focus on the new faction set to be explored in the upcoming season, the one led by a character named Ezekiel whose comic book counterpart owns a pet tiger.
It was recently reported that four characters - Jesus (Tom Payne), Dwight (Austin Amelio), Gregory (Xander Berkeley) and, of course, Negan - had been promoted to series regulars for the upcoming episodes.
The Walking Dead season 7 will air on FOX this autumn.
Join our new commenting forum
Join thought-provoking conversations, follow other Independent readers and see their replies