The Walking Dead season 8: Andrew Lincoln confirms how 100th episode will begin
'I'm sure it was planned that we would be starting a full-scale war on the hundredth episode'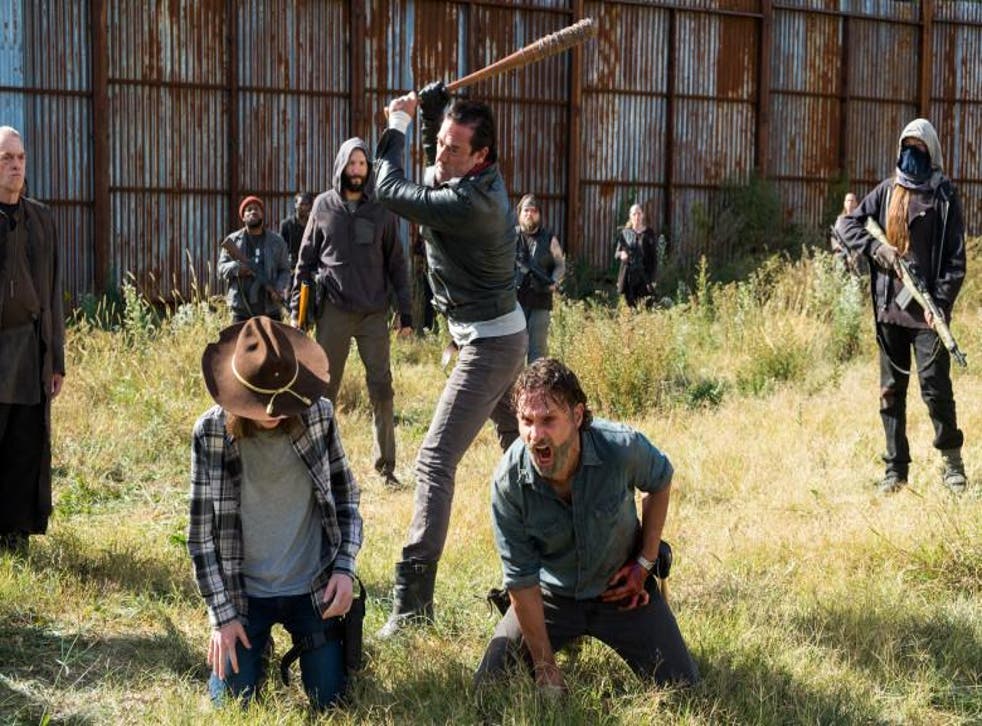 Showrunner Scott Gimple isn't the only one hyping up The Walking Dead season eight - Andrew Lincoln has followed suit in a rather impressive manner.
The British actor, who has played Rick Grimes since the show's very first season in 2010, has shed some light upon what fans should expect from the very next episode - the AMC zombie drama's 100th.
When asked about the season opener by Comicbook.com, he quipped: "This is when we do a panel, I look to my right and let Scott Gimple answer that."
Lincoln confirmed the obvious - that season eight, which begins in October, will pick up immediately where the seventh left off: with Negan declaring war on Alexandria, the Kingdom and the Hilltop Colony.
"[Negan] said, 'Boys, we're going to war,' or something like that. I mean I think that - I don't think we're that literal, but I think that there's a very strong chance that we're going to pick up where we left off. I don't think that that's breaking news.
The Walking Dead clip from final episode of season 7
Gimple's preview of what's ahead honed in on specifics, sparking concerns about the fate of one of the show's main characters.
The most shocking Walking Dead moments

Show all 10
You can read our review of the season seven finale - which was dedicated to the memory of Bernie Wrightson - here.
Join our new commenting forum
Join thought-provoking conversations, follow other Independent readers and see their replies