The Walking Dead boss teases season 8 casualty: 'It isn't looking good for one character'
Scott Gimple believes Eugene may have reached the point of no return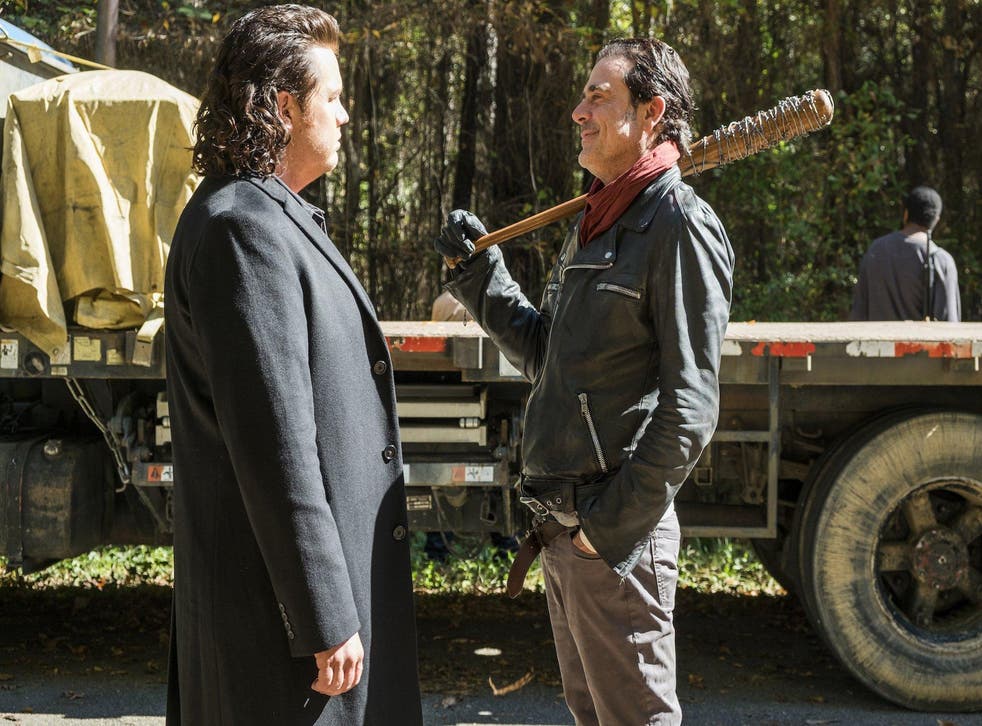 The Walking Dead season seven drew to a close with an episode which united all the disparate characters and locations in the war against Negan's Saviours which will no doubt shape the future of the series (you can read our review here).
Showrunner Scott Gimple, who initially teased season eight by saying it will "melt people's minds," has gone a little deeper in what the upcoming episodes have in store for fans and has sparked fears about the fate of character Eugene Porter (Josh McDermitt).
"[Eugene] said he's Negan in front of everybody," Gimple told Variety in reference to a moment in the finale in which the character appeared to formalise his allegiance with The Saviours.
"He has still not found the strength to get over his fear. He's still Negan after seeing everything Sasha is doing. I don't think it looks good for Eugene. But with everything Sasha (Sonequa Martin-Green) said to him, maybe his courage is just lying dormant."
Gimple went on to express how the battle Rick Grimes (Andrew Lincoln) and co face is different to any the characters have faced before.
The Walking Dead - Season 7 Finale - Ending scene
"It's essentially for the whole world as far as their experience. It isn't just their little corner. It's the Kingdom and the Hilltop too.
"The Governor just wanted them dead. Negan would be happy if everyone was alive and well and working for him. There's a very basic political idea at play here. They want to live in a fair world instead of having it just be Negan's. To that end, that idea feels to me like the beginning of civilisation is at stake, this new civilisation they want to build rather than live this strange half-life serving a despot."
The most shocking Walking Dead moments

Show all 10
He also revealed how he had been planning Sasha's death - which saw her take a suicide pill in a bid to kill Negan as a reanimated walker - from the very beginning of the season
"As things were coming into place we saw that Sasha would do anything to make sure Maggie (Lauren Cohan) is safe and Sasha wanted to make sure she took care of this to make sure Maggie wouldn't have to do it.
"Sasha's sacrifice is the momentum with which the characters go into season eight. It's tragic but much less traumatic than the first episode because this was a character going out on her own terms."
The Walking Dead returns to television screens this October.
Join our new commenting forum
Join thought-provoking conversations, follow other Independent readers and see their replies