The Independent's journalism is supported by our readers. When you purchase through links on our site, we may earn commission.
Westworld season 2 episode 7: Is William/the Man in Black dead?
If not, he will surely be out of gunslingin' action for some time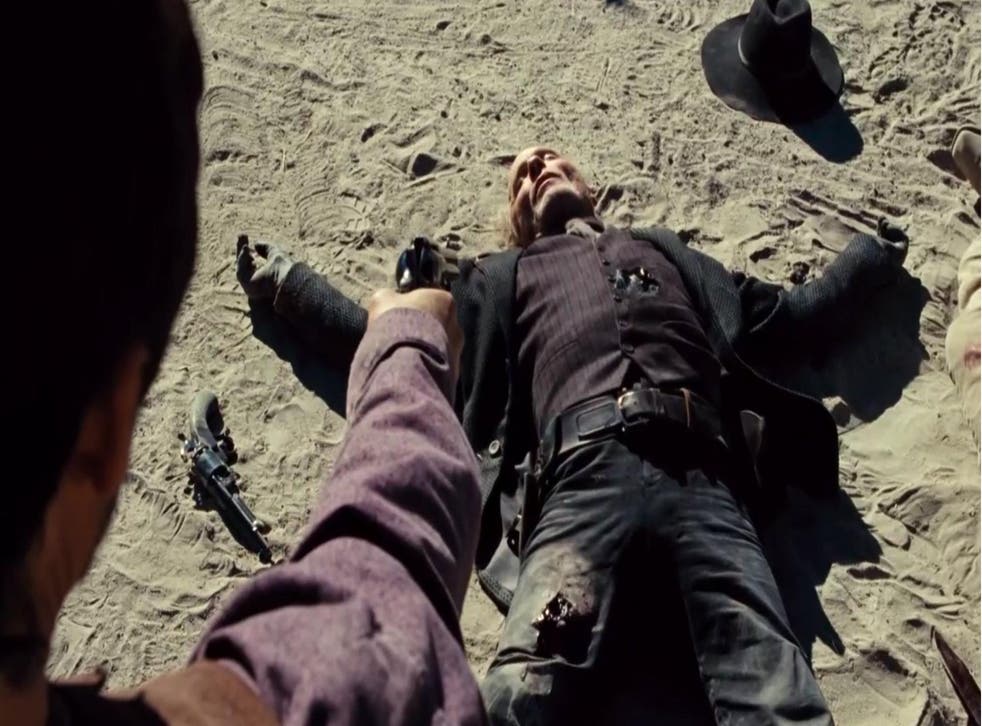 With at least four bullet holes in him, William was convinced Robert Ford would not want to have him die this way, gunned down by Lawrence and a few other hosts.
It seems Westworld co-creators Jonathan Nolan and Lisa Joy agree, as they seem to have spared his life in season 2 episode 7.
The Man in Black looked dead as a doornail as Lawrence approached his sprawled out body for the final shot, and the blood coming out of him suggested he wasn't wearing any armour.
It seemed like this really might be a premature ending for one of the show's biggest characters, and yet somehow the old man seems to have lived to speak in analogies and slam shots another day.
Right before moving to a different sub-plot, there was a very brief shot of him moving and coughing. It seemed to serve no purpose other than to inform the viewer that he has life in him yet.
That said, this event does still hugely affect the remainder of the season. We perhaps imagined William finally reaching 'The Door', and this level of the game involving some sort of climactic shoot-out. But, even with advanced, futuristic surgery, you would think that William will be out of action for a good amount of time now.
William may even die from his injuries, though no-one is ever really truly dead in Westworld, especially now we know that humans can be revived as hosts and as codes in the Cradle (see: Robert Ford).
Westworld season 2 continues Sunday nights on HBO in the US and through Sky Atlantic and NOW TV in the UK.
Join our new commenting forum
Join thought-provoking conversations, follow other Independent readers and see their replies