Who will be No 12? Matt Smith saddens Dr Who fans with news he's set to hang up his sonic screwdriver and leave show after Christmas special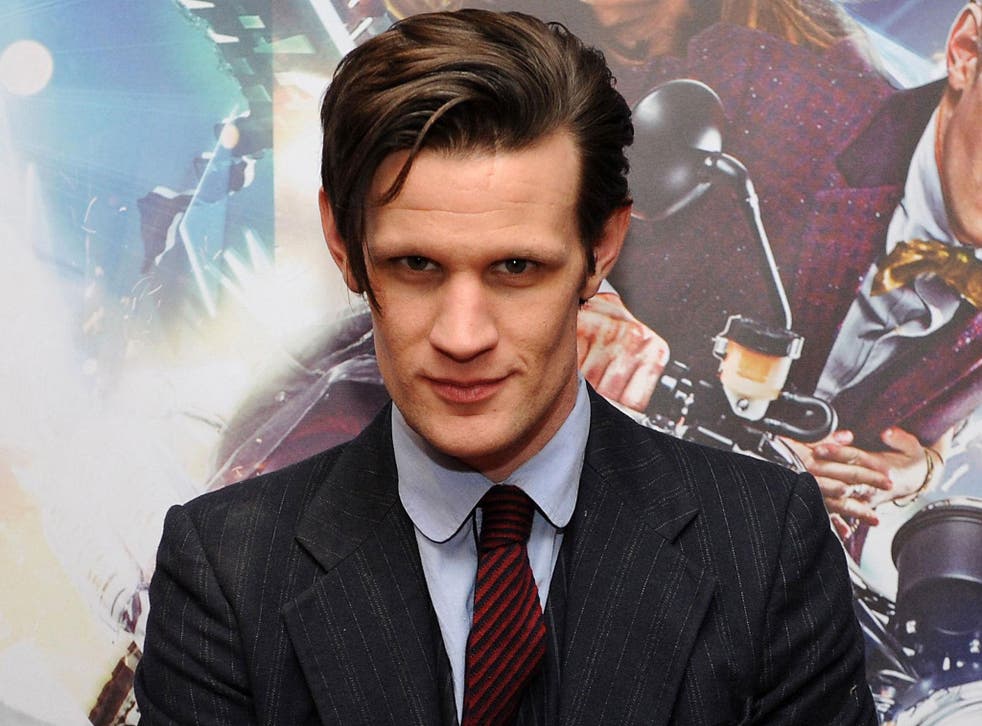 The search for a new Doctor Who is on after the BBC announced that Matt Smith is to leave the show at the end of the year. The 30-year-old, who stepped into the role as a relative unknown in 2009, said playing the 11th Doctor had been "the most brilliant experience". The corporation said he would see the show through until the Christmas special.
Smith said of his four years wielding the sonic screwdriver: "The fans of Doctor Who around the world are unlike any others: they dress up, shout louder, know more about the history of the show (and speculate more about the future of the show) in a way that I've never seen before. The dedication is truly remarkable. Thank you so very much for supporting my incarnation of the Time Lord, number 11, who I might add is not done yet, I'm back for the 50th anniversary [in November] and the Christmas special. It's been an honour to play this part, to follow the legacy of brilliant actors, and helm the Tardis... But when ya gotta go, ya gotta go, and Trenzalore calls."
Criticism was initially levelled at the casting of Smith due to his age – he is the youngest actor to play the role – and his relative obscurity, with the choice prompting headlines such as "Doctor Who?" Despite initial fan reservations, he won over the show's ardent supporters to be voted Best Actor by readers of Doctor Who Magazine in 2010. A year later he became the first actor to be nominated for a Bafta for the role.
The show's current lead writer, Steven Moffat, heaped praise on his young star: "Every day, on every episode, in every set of rushes, Matt Smith surprised me: the way he'd turn a line, or spin on his heels, or make something funny, or out of nowhere make me cry, I never knew what was coming next. The Doctor can be clown and hero, often at the same time, and Matt rose to both challenges magnificently," he said.
Speculation now will focus on who will become the 12th Doctor. One insider said the show really needed shaking up, which should be reflected in who they cast.
Smith's decision to call it a day will allow him to concentrate on a Hollywood career. He was recently chosen to star in the actor Ryan Gosling's directorial debut, the fantasy-thriller How to Catch a Monster.
Jake Kanter of Broadcast magazine said of him: "He has been a very good Doctor and brought a bit of a lighter edge to the role. However, there have been a few grumbles at the latest series, which, the general perception is, hasn't been the strongest."
The BBC said they were keeping details of Smith's exit under wraps.
Come in No 12!
Matthew Sweet, film historian and author of Doctor Who short stories, suggests a few possible replacements.
Eve Best Shakespearean heroine, Old Vic lead and – due to playing Nurse Jackie's co-conspirator Dr O'Hara - US audiences know and love her.
Access unlimited streaming of movies and TV shows with Amazon Prime Video Sign up now for a 30-day free trial
Sign up
Ashley Walters Brilliant in Channel 4's Top Boy – in which he ran down a lot of corridors. Looks great in a suit.
Zawe Ashton Rebellious Vod in Fresh Meat – all that drug-addled frowning would come in useful.
David Warner One of the greatest actors of his generation. Maybe it's time the Doctor started acting his age.
Helen Mirren Smart, authoritative, an international megastar – and she's previously said that she'd do it for a year.
Ben Whishaw The Bond films proved he can do technobabble; The Hour showed his affinity with tweed. He'd be a superbly neurotic Doctor.
Join our new commenting forum
Join thought-provoking conversations, follow other Independent readers and see their replies