Miley Cyrus 'stoked' to be cast in first TV series from Woody Allen
Cyrus was praised as a 'trouper' for her work on A Very Murray Christmas for Netflix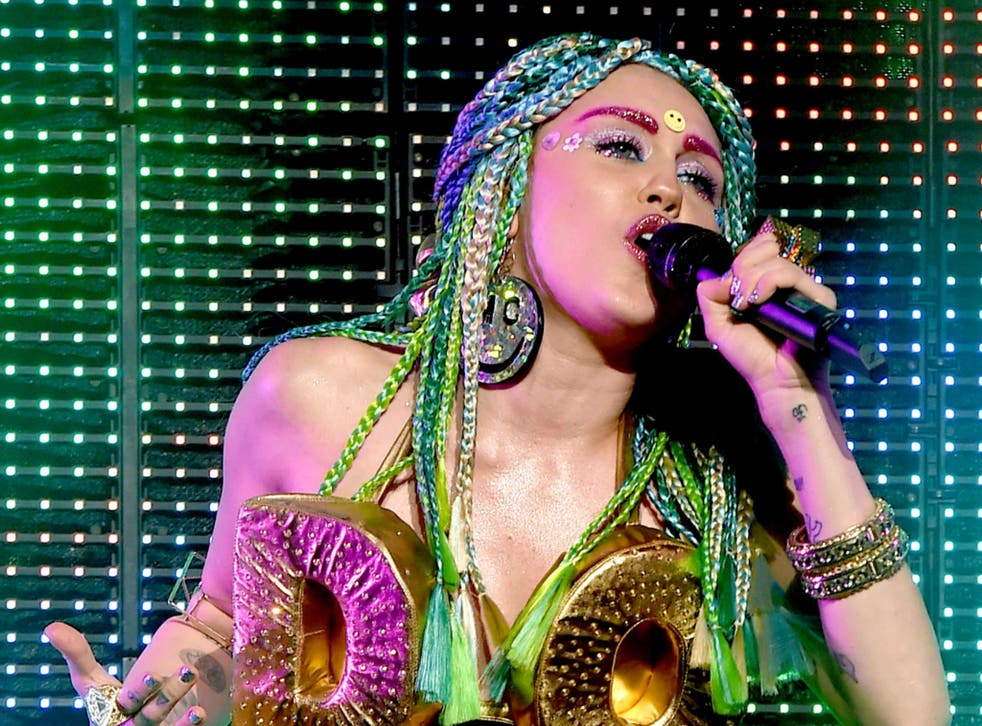 Miley Cyrus might be doing pretty much anything to put her Hannah Montana days behind her, but the controversial pop singer has announced that she is returning to acting to star in Woody Allen's first TV series.
The 23-year-old former child actress, now best known for her flamboyant and often risqué live performances, confirmed the news in an Instagram post on Monday night.
"F**k yeah! Stoked to be in Woody Allen's first series!!!!!" she wrote. "I had claimed 2016 to be my year of 'chillin' the f**k out' but next to my bed for a few years now has been this portrait of W.A. I was looking into his eyes when I got the call to be a part of the cast and work alongside the bada$$ Elaine May and da dude himself!"
Cyrus shared her painting of the 80-year-old director, adding that the show will see her go back in time to the 1960s.
Filming for the as-yet-untitled series of six 30-minute episodes is scheduled to begin in March.
Four-time Oscar winner Allen said last year that Amazon Prime had tempted him into saying yes to the series despite him not understanding what a streaming service was. "I kept saying I have no ideas for it, I never watched television, I don't know the first thing about it," he told Deadline at Cannes.
Miley Cyrus: From Teen Star to Wrecking Bawler

Show all 12
"I have regretted it every second since I said okay. It's been so hard for me. I had the cocky confidence, well, I'll do it like I do a movie, it'll be a movie in six parts. Turns out, it's not. For me it's been very, very difficult. I've been struggling and struggling and struggling."
Allen has until the end of 2016 to complete the series and hopes Amazon bosses are not "crushed with disappointment" when they receive the finished product.
Cyrus was recently seen in Netflix's A Very Murray Christmas alongside George Clooney and Amy Poehler, with Bill Murray praising her as a "trouper".
Join our new commenting forum
Join thought-provoking conversations, follow other Independent readers and see their replies