The X Factor takes a patriotic twist with Sam Bailey covering The Beatles for British week
Who will be leaving the competition tomorrow?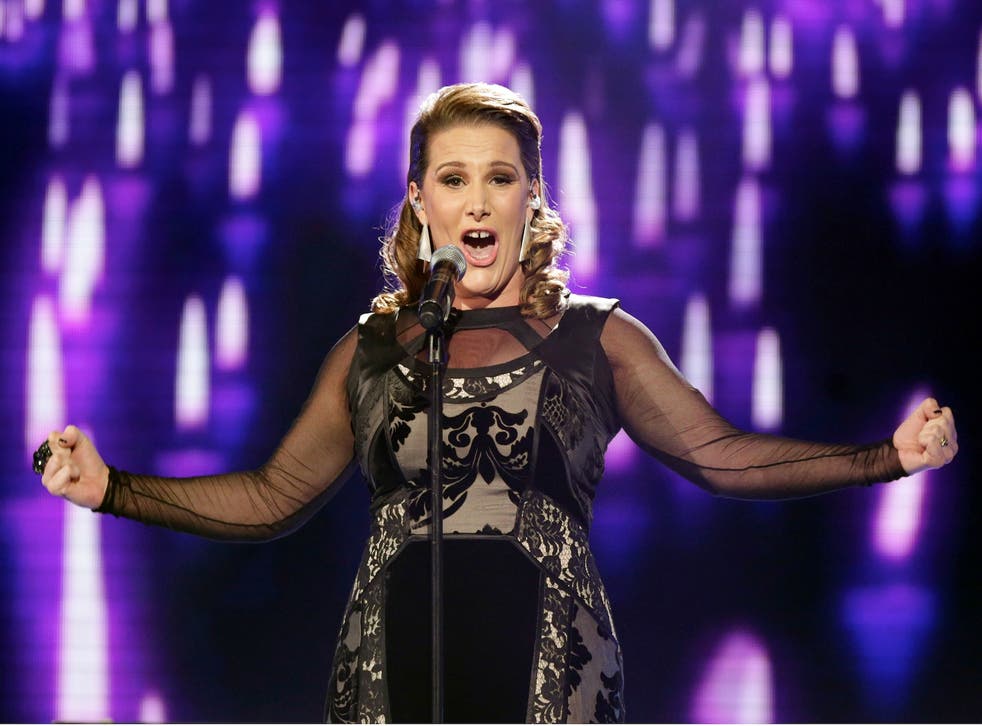 This week's X Factor was a patriotic celebration of 'The Great British Songbook' as the final seven contestants delved into the repertoire of the UK's greatest hits.
She's been in the bottom two twice in the last three weeks, but 17-year old Hannah Barratt opened the show confidently with a ballsy version of "Satisfaction", before Luke Friend channelled Elton in "Your Song".
The latter proved an ominous choice when judge Gary Barlow cited it as an all-time favourite song, but Luke cemented it with a strong enough unique mark to earn the Take That frontman's approval.
Mums' favourite and hotly-tipped future winner Sam Bailey belted out The Beatles' "Something". The former prison officer combined climactic notes with quieter moments to attract high praise from the judges.
"You're a diamond to deal with, I adore you", said Sharon, while Gary dispelled cynics. "Just because you are a woman over 30 doesn't mean you won't sell records. Celine Dion is out there, Cher was on the show the other week. You will sell records simply because you are brilliant!" he assured her.
"It was a bit vanilla for me tonight, I was missing the chocolate," Nicole Scherzinger moaned after Croydon lads Rough Copy's "Viva La Vida". Coldplay...Rough Copy...Coldplay...Rough Copy, it was a bizarre song choice, but one that the other judges applauded for its risk factor.
"We are still soulful babe," the band told Nicole, making her visibly swoon. The audience then took to yelling "RC! RC!" in a chant that sounded rather less supportive than intended.
Sam Callahan has taken a lot of flack in previous weeks but tonight's show heralded the arrival of his guitar for a rendition of George Michael's "Faith".
Sharon admired the 19-year old's bravery but noticed defeat in his face, while Nicole offered her respect to "a fighter" with "the right attitude to make it in this business".
Access unlimited streaming of movies and TV shows with Amazon Prime Video Sign up now for a 30-day free trial
Sign up
There's usually someone who forgets a line and it was Tamera Foster's turn this week in the classic "Diamonds Are Forever" by Shirley Bassey. Not for the first time, either, as mentor Nicole pointed out that Tamera had regularly made worse stumbles during the auditions.
"It was your best performance to date but you went 'Uhhh' in the middle," Sharon said.
"Scotland's finest" Nicholas McDonald has been enjoying some new-found attention from the ladies. Aged just 16, he tackled Adele's "Someone Like You" but was encouraged to add "just a bit more of Nicholas", the stamp of originality that Luke and Rough Copy made earlier in the night.
Tomorrow night, bookmakers have placed odds of 6/4 on Sam Callahan being given the boot, with Hannah Barratt the second most likely to leave at 7/4.
Join our new commenting forum
Join thought-provoking conversations, follow other Independent readers and see their replies