Zach Braff in talks to make new comedy TV series with Scrubs creator
Actor said he would like to direct and star in the show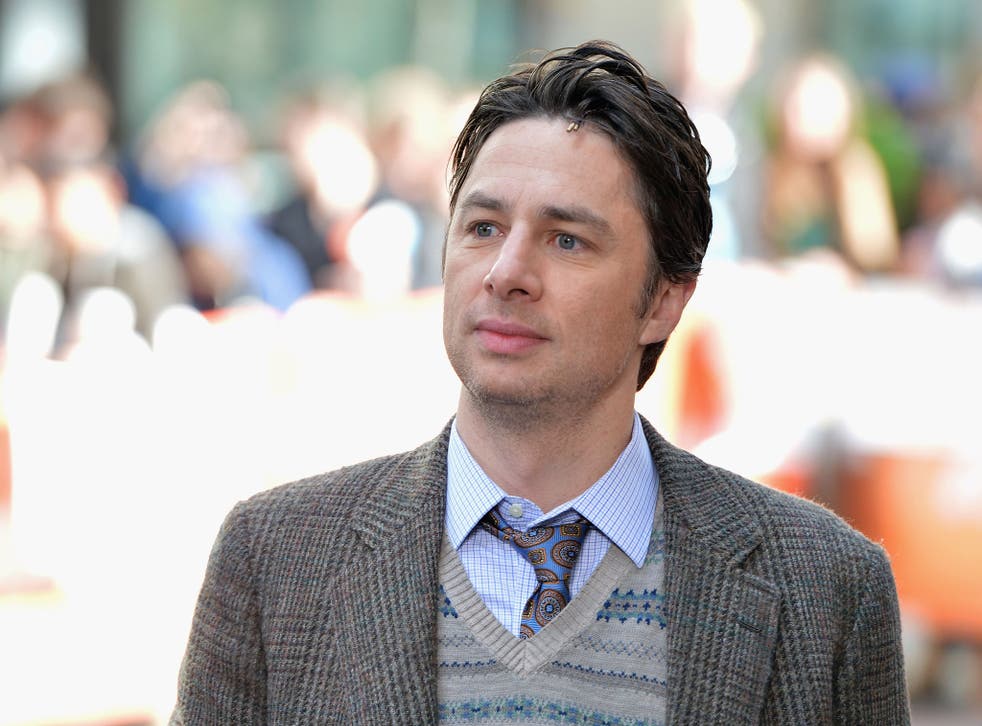 Zach Braff has revealed he has plans to return to TV with a new comedy series and has not ruled out the possibility of a Netflix show.
The actor and director, who first appeared as JD in Scrubs over ten years ago, said he was in talks with the comedy's creator Bill Lawrence about creating a new show together.
The 39-year-old said he would like to act and direct in the comedy series, which is still in development, adding that it was an "exciting time" for TV at the moment.
He said: "I've been talking about a new idea with Bill Lawrence who created Scrubs. I don't know if it will be this year or next.
"I like the idea of cable because I don't want to do 22 episodes, but I like the idea of this new wave that you can do 12 episodes or eight episodes maybe for cable or Netflix or wherever. There are so many more options now. It's an exciting time."
Braff, whose new film Wish I Was Here is released on Friday, said he was now more likely to work in TV than ever before due to the format's recent resurgence.
"Of course I would go back to TV. And if you'd asked me that a year ago I would have said probably not.
"But in a year all that's changed. When you click on your Apple TV…I laugh at myself, I constantly catch myself clicking on TV [over film] now. I'd much rather get addicted to a series."
Braff, who part-funded his latest film about a Jewish family struggling to come to terms with their faith through Kickstarter, said it was becoming harder to raise money to produce smaller art-house movies in Hollywood.
Access unlimited streaming of movies and TV shows with Amazon Prime Video Sign up now for a 30-day free trial
Sign up
"You would be more likely to get a new film [about spirituality and a melancholic actor] made as an eight-part TV series. People aren't going the cinema anymore - it's a dying art sadly."
Wish I Was Here is released in the UK on Friday 19 September.
Join our new commenting forum
Join thought-provoking conversations, follow other Independent readers and see their replies