From The Night Manager to Doctor Thorne, why Sunday night television is very much all right
With traditional broadcasters investing more in drama, viewers are benefiting from the end-of-the-week ratings war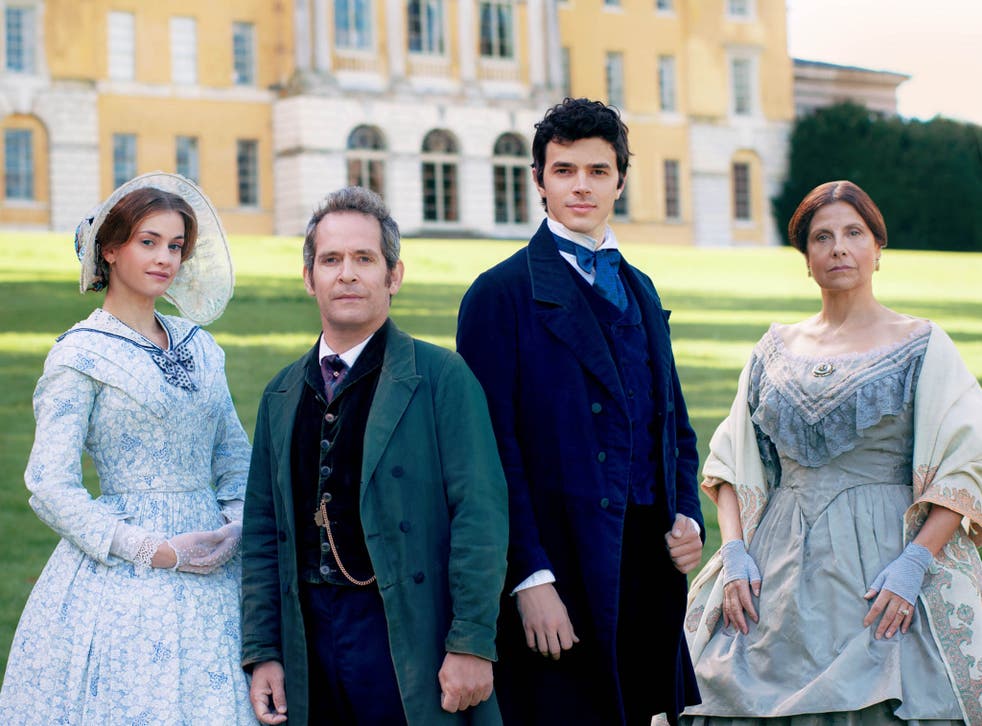 God, we're spoilt on a Sunday evening at the moment, telly-wise. The coveted slot that helps soften the end-of-the-weekend blues is one that can still make us forget Netflix, Amazon and the zillions of programmes to access on demand and tune into one of the traditional broadcasters who are upping budgets and production levels across the board in a bid to win the Sunday night fight.
The year started strongly with the BBC's sexy, pacey retelling of Tolstoy's chunky tome War and Peace, complete with incest, an unexpected full-frontal nude scene and copious amounts of extramarital romping amid the snow, battlefields and gilded ballrooms. The series cost £10 million and the starry cast from both sides of the pond resulted in a whole new demographic lusting after American Paul Dano who played the awkwardly beguiling Pierre Bezukhov. It also pulled in a lot of viewers, with more than an average of five million tuning in each week.
Now, hurtling towards its half-way mark – and notching-up more than six million viewers an episode so far- we've got the slick adaptation of John le Carré's The Night Manager. With its atmospheric locations – filmed in Marrakech, Mallorca, Zermatt – big-name cast including Tom Hiddleston, Hugh Laurie and Olivia Colman, and a larger-than-average budget, said to be £3 million an episode across six hours, it is somehow managing to out-James Bond James Bond. Hiddleston is the impossibly handsome, newly recruited spy Jonathan Pine and Hugh Laurie, as sloany super-villain Richard Roper, is a treat to watch - both silkily charming and ice cold in one chilling package.
Next up, over on ITV is Julian Fellowes' new period drama: Doctor Thorne, an adaptation of Anthony Trollope's 1858 novel which will fill a Downton-shaped hole for viewers missing their corset and class-obsession fix. It might not have the sexy settings of The Night Manager or indeed the sex(y) scenes of War and Peace, but it looks great; showing off some of Britain's most distinctive stately homes and manicured lawns. It stars some of those other Sunday night stalwarts Rebecca Front (War and Peace), Tom Hollander (The Night Manager) and there's an eye-catching newcomer in the mix in the shape of Aussie Harry Richardson playing young heir Frank Gresham who has the weight of the family seat on his shoulders (watch your back, Aidan "Poldark" Turner). The three-parter is the third book in Trollope's Barchester Chronicles and one that didn't make it into the 1982 adaptation with Alan Rickman. It's an entirely different beast to the fast-moving The Night Manager, but I predict this cosy, old-fashioned-looking show will have as many fans in the same timeslot.
Not to be outdone, Channel 4 is launching the second series of its Simla-set drama Indian Summers starring Julie Walters. The first series was seen by an average of almost three million consolidated viewers an episode. This year, the channel promises the action's going to be ramped up - the death of a major character has already been announced to drum up interest. James Fleet, Rachel Griffiths and Art Malik have all joined the cast. The first episode airs on the 13 March, also in that 9pm timeslot.
Of course, as viewers that just means more quality drama to savour and unlike the broadcasters, we don't care who wins. As long as the Sunday night fight stays at this high standard – Poldark's back later in the year too– we've got a lot to look forward to.
Join our new commenting forum
Join thought-provoking conversations, follow other Independent readers and see their replies