50 Ways to Kill Your Mammy, TV review: Not many young men would invite their mothers along on a weekend in Vegas
Never mind Brendan O'Carroll in saggy tights, this Irish mammy is much funnier and an inspiration to us all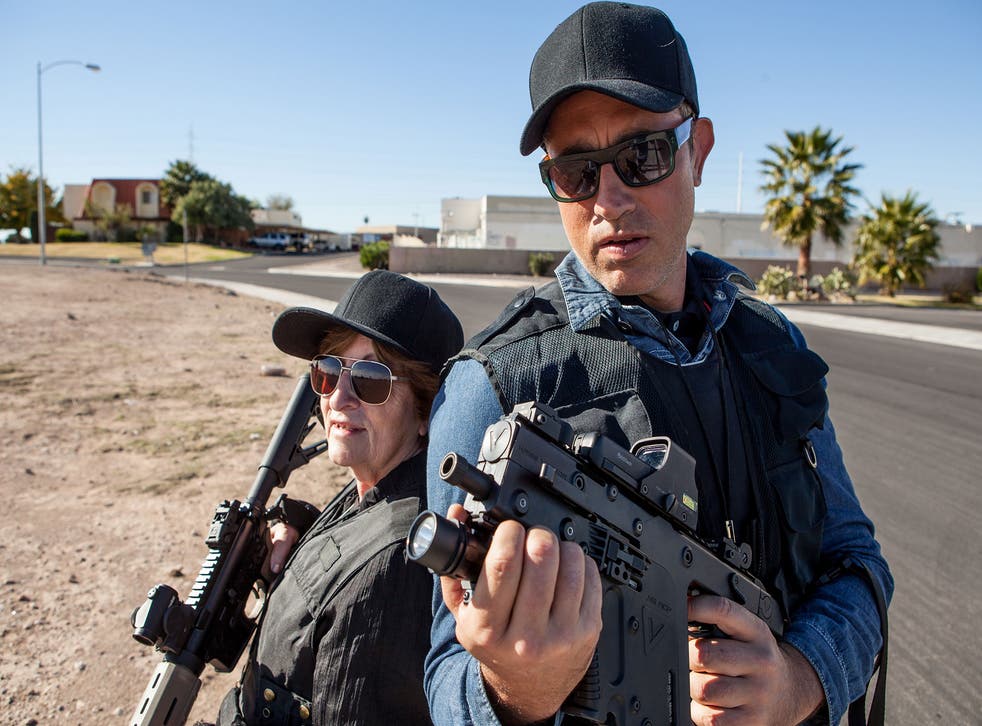 50 Ways to Kill Your Mammy on Sky1 last night was no manual to matricide, but a rather sweet celebration of a relationship TV often mocks: mothers and their grown-up sons.
The mammy's boy in question is 39-year-old Irish presenter Baz Ashmawy, whose latest TV stunt involves attempting to scare the bejesus out of his 70-year-old mother with various thrill-seeking activities.
Why he'd imagine the woman who worked three jobs to raise him as a single parent in 1970s Dublin would be daunted by a little skydive was never explained.
This week they were in Las Vegas and Los Angeles, where nervous driver Nancy sped a Mustang the wrong way up a desert highway ("Don't start confusing me now, asking me what gear I'm in!"), learnt how to shoot a very big gun and went on a raid with a team of bounty hunters.
Well, actually, Baz went on the raid, while Nancy waited politely outside in her bulletproof vest looking, as Baz put it, "like a cross between Anne Robinson and Darth Vader".
The only challenge Nancy did baulk at was one more likely to result in someone else's death than her own: shooting her own son with a X-26 Taser gun.
Baz assumed it was a mother's love that held her back, but perhaps she just considered this juvenile jackassery beneath her dignity?
Ah, he's a good boy, though, really. Not many young men would invite their mothers along on a weekend in Vegas, but Baz was keen to see whether he could persuade frugal Nancy to bet a week's pension on roulette. Any losses will be coming out of his pocket money, presumably.
The central premise of this six-part adventure documentary – that the very notion of a mum doing anything more exciting than making tea is risible – could have been insulting, but Nancy's good humour soon dispatched with the stereotype.
Access unlimited streaming of movies and TV shows with Amazon Prime Video Sign up now for a 30-day free trial
Sign up
Never mind Brendan O'Carroll in saggy tights, this Irish mammy is much funnier and an inspiration to us all: "Feck it. Feel the fear and do it anyway," she advised once safely back home with a cuppa. "That's what I'd say and that's what I did."
Join our new commenting forum
Join thought-provoking conversations, follow other Independent readers and see their replies