Atlanta is the best new show this year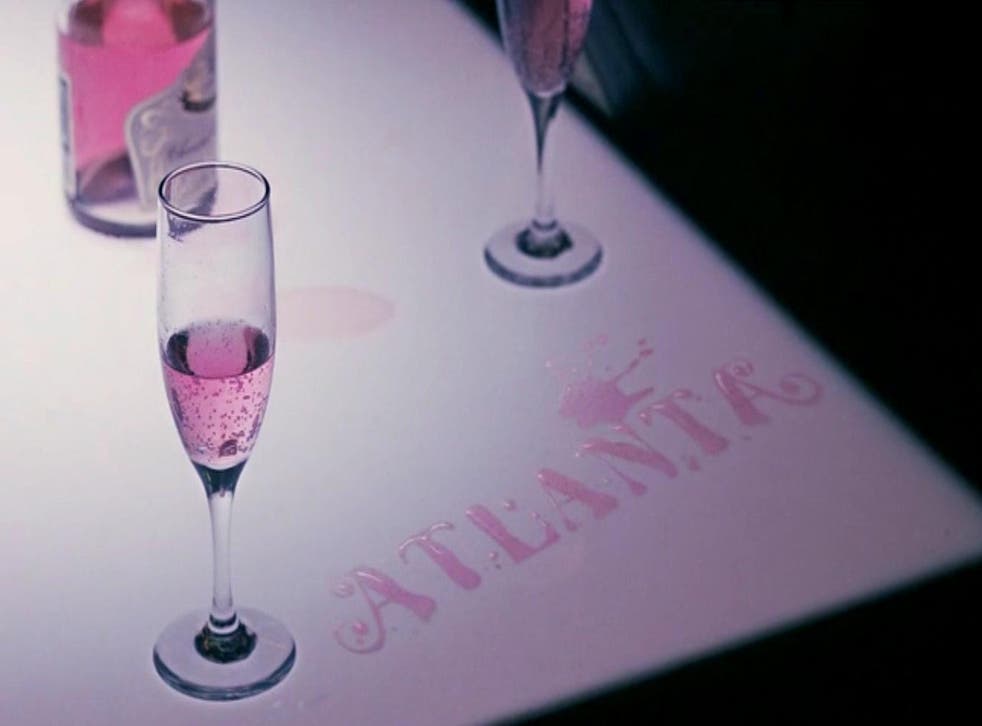 Westworld and Stranger Things stand out as the most talked about shows of 2016, but they're essentially about information; information eked out week by week, driving you to discuss, theorise and, that most basic realm of TV enjoyment, anticipate next week's instalment.
Donald Glover's new FX show Atlanta operates on a whole different plane. It's not about hooking you in on what happens next or mapping out an overarching narrative, its enjoyments being varied and manifold. I was utterly, 100%, not-even-checking-my-phone, grabbed by it from the very first episode, and I say that as someone who doesn't usually feel in the magnetic field of a show until around episode 4. Set amid the still very much burgeoning Atlanta trap scene, it could easily have relied on fairly stock, stereotypical characters, the emphasis being on the depiction of the genre and the era, but the show has a lot of personality and a lot of heart.
Brian Tyree Henry is an absolute revelation as Alfred 'Paper Boi' Miles, a despairing rapper who is simultaneously aggressive (and you best believe he'll follow through) and yet kind of a softie; an overgrown kid who is desirous of the life hip-hop infamy brings, but who comes to realise that the perks of bullshit aren't meant for him, to paraphrase Kendrick. His facial expressions are certified GIF gold, changing between polar opposites with cartoon-like speed.
Darius (Keith Stanfield) meanwhile, is a brilliant creation, an otherworldly prophet who varyingly shows himself to be a wise philosopher and a complete idiot. Whether it's leaving the club to go play Zoo Tycoon or feeling compelled to stop and ask a bouncer if he's ever had to throw out another bouncer, Darius is unpredictable and hilarious.
Then there's the protagonist Earn, played by show creator and writer (and soon to be Lando Calrissian, what a year he's had) Donald Glover. Earn is kind of a proxy for the viewer, an outsider thrown into the mix and trying to make sense of it all. He's a complex character, professionally and financially at rock bottom but intellectually superior, and yet, as much as he mocks the world around him with dazed looks of indifference, deep down you know and he knows that he's there because he wants to be. As one barmaid scolded him in episode 8: "If you're at the club that means you deep down want to be at the club. You're not special."
This trio have a weird chemistry, a bunch of nerds playing cops and gangstas and too proud to look each other in the face and ask: "what the fuck are we doing, man?" They're so entertaining that you could happily watch them in different situations each week and enjoy their scrabbling rise in the (completely dysfunctional, moron-populated) music industry, but Atlanta has grander plans.
Following a non-linear format, the show has a different tone and pace each week. One episode is given over entirely to Van (played by the destined for stardom and major roles Zazie Beetz) and unfolds like an episode of Louie as she scrambles to find clean urine for a work drug test, eventually turning, with a grimace, to her baby's nappy.
Another is set entirely within the confines of a fake BET chat show, Paper Boi being forced to comment on trans issues and debates he'd really rather just be left out of. In one hilarious segment, a "trans-racial" black man pretending to be a 35-year-old white golfer practices for his caucasian surgery, looking in the mirror and saying: 'What IPAs have you guys got on tap?" and "Did you see Game of Thrones last night?"
Atlanta doesn't take itself too seriously (note the fourth wall-breaking invisible car gag at the end of episode 8) but it also has a serious and noble intent to explore areas of black culture not normally seen on TV and has some guttural moments, especially the one in which Earn is processed at a police station, which unfolds more like One Flew Over the Cuckoo's Nest or an episode of The Wire.
Atlanta may not have a sexy and succinct premise that's sadly increasingly necessary for shows to become "water cooler", but is more deserving of bar conversation among your friends than any other show on air right now.

Join our new commenting forum
Join thought-provoking conversations, follow other Independent readers and see their replies