Call the Midwife, TV review: A sickly sweet alternative universe full of sunshine and lollipops
The jokes were few and far between and distinctly lacking in any sort of humour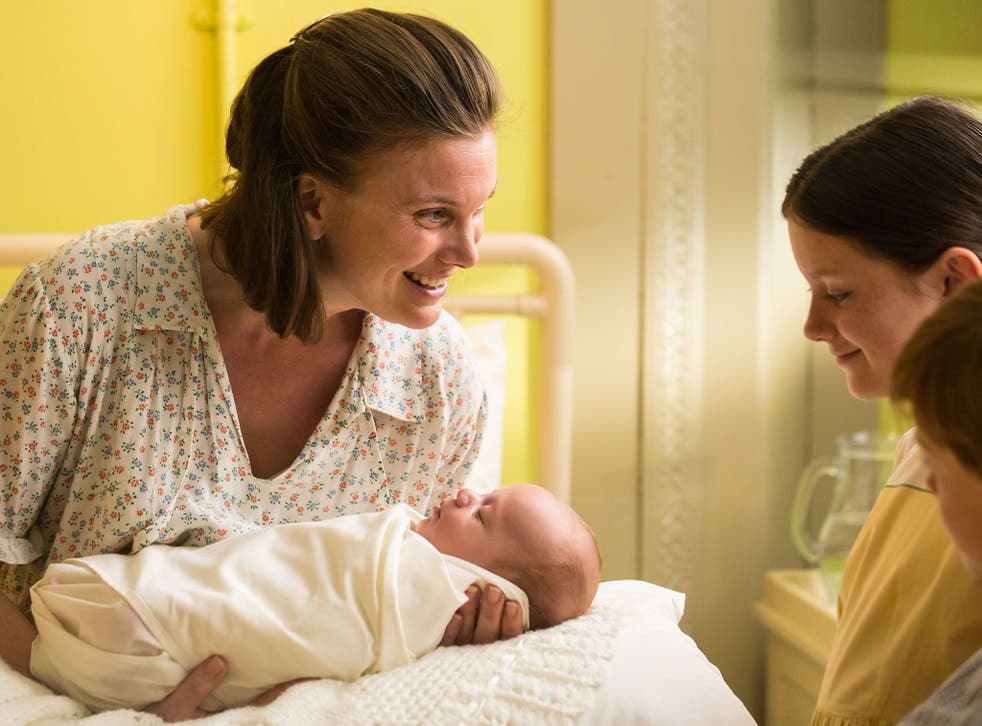 I think the BBC was going for "heart-warmingly upbeat" when it commissioned yet another series of Call the Midwife. Sadly, what it got was more "gut-churningly twee". Set in London's East End during the early 1960s (the new, fifth, series starts in 1961), the show opened with the familiar, sickly voice-over and sweeping views of children playing happily in cobbled streets, bus conductors waving merrily from their poles and midwives riding bicycles in the sort of sunlight this part of the capital has probably seen only once in the past 50-odd years.
Before long, we were introduced to labour-in-waiting Rhoda Mullucks and her husband Bernie, a couple who lived by the motto "let's look at what we've got, not what we've not got" – a philosophy swiftly put to the test when she gave birth. Little Susan's limbs had not developed properly, prompting Mr Mullucks to declare: "There is no way that thing is coming back to our house." Charming.
Elsewhere, Leotardgate was as exciting as it got. Trixie (Helen George), having confronted her alcohol problem at the end of the last series, had qualified as a fitness instructor in record time and was now running a weekly exercise class. When a random man walked up to her in the street and asked if he could follow her around taking pictures, she immediately agreed. You would, wouldn't you? Because there's nothing remotely dangerous about that. He happily snapped away as the nurses, in matching black leotards and leggings, stretched and toned. He then published said pictures in the local newspaper. The nuns were horrified, but I thought the girls had got off lightly – they were lucky not to have ended up dead in a ditch.
The jokes were few and far between and distinctly lacking in any sort of humour. Commenting on the nurses' new waist-cinching uniforms, Sister Evangelina (Pam Ferris) said: "One protracted birth on a low-slung mattress and you'll all end up cut in half."
Poor Rhoda was mortified at having to bend over during a difficult birth. "I feel a right chump with my bum out," she groaned. "I was hoping for a nun, not one of the young'uns. I bet you've all got lovely bums." I'm sure that photographer chap would agree. Of course, in this alternative universe of sunshine and lollipops, everything turned out okay in the end. Even Mr Mullucks's heart softened as Rhoda, pointing out how lovely their daughter's face was, reminded him once more to "look at what we've got, not what we've not got". Well what I've got is the ability to change the channel and I intend to.
Join our new commenting forum
Join thought-provoking conversations, follow other Independent readers and see their replies