Celebrity Squares, TV review: Wise up, Warwick Davis! There's money at stake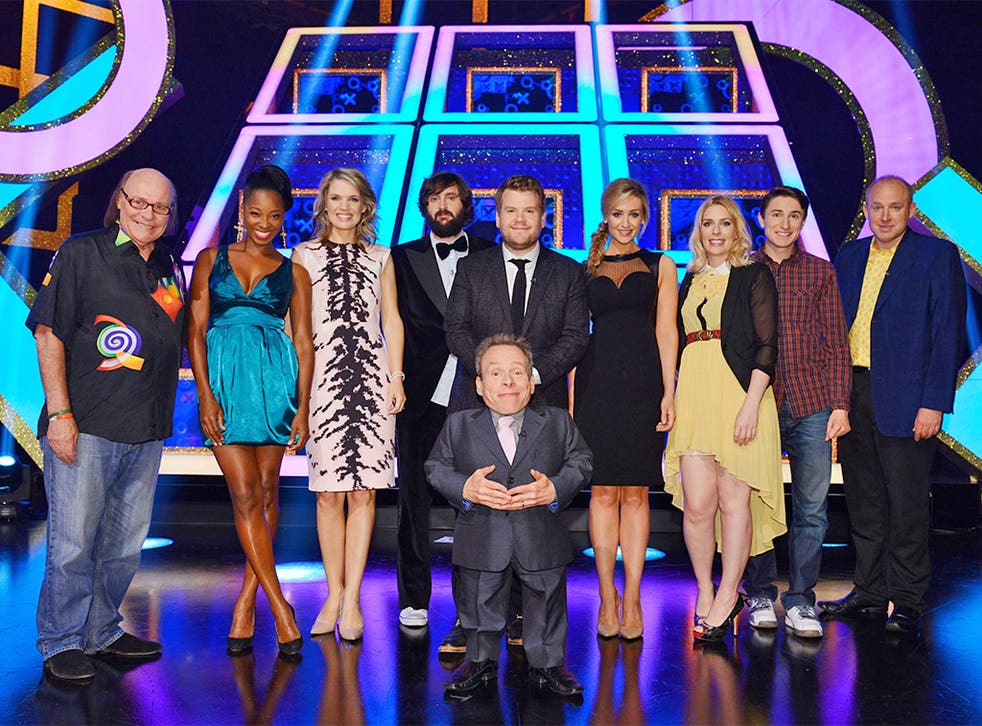 Without wishing to shatter the illusion that the nation's hardy TV critics file their copy as the previous evening's viewing ends – "on the whistle", as they call it over on sports – the mollycoddled troops in the Independent's multimedia AV theatre get the advantage of advance previews (plus the popcorn machine, martini trolley, gratis foot rubs etc).
I mention this not to parade the arsenal of perks at my fingertips but because when I was watching Celebrity Squares (ITV1) on Monday afternoon, it was announced that James Corden is to be the new host of Craig Ferguson's The Late Late Show on America's CBS. A big gig, that. And Corden's just starred with Keira Knightley in the hit Begin Again and with Johnny Depp and Meryl Streep in Disney's big Christmas release of Sondheim's Into the Woods. So what on earth is he doing on an ITV revamp of Celebrity Squares?
Corden is at least the chairman of the board, the all-important middle square in this game of celebrity noughts and crosses, so there's some prestige there. And, to be fair, most of the guests here are all right. Friday Night Dinner's Tom Rosenthal, Him & Her's Joe Wilkinson, er Loose Women's Jamelia. Picking Warwick Davis to host is a decent move too. Sure, this revamp's existence is a reminder that Bob Monkhouse is still missed, but Davis is a talented, funny chap and his semi-seriousness reminds this viewer of Rob Brydon's OK-ish recent Saturday night quiz The Guess List.
The real problem with a revived Celebrity Squares – even ignoring its place in the appendix of a big fat book entitled "Primetime British Television Has Lost Its Imagination") – is that it's not serious enough. There's actual money at stake here and yet comedian Sara Pascoe answered the question "which of the seven deadly sins do the public think is worse?" with "nosiness". This is the same person who knew immediately that cutis anserina is the Latin for "goosebumps". So something doesn't add up. Is it serious or not?
Though this may be a problem for idiots [like me] who used to mentally pen letters to Points of View when they didn't add up the scores properly on They Think It's All Over. Trivia isn't trivial, guys!
Join our new commenting forum
Join thought-provoking conversations, follow other Independent readers and see their replies