Children of the Gaza War, BBC2, review: This was not an episode of 'Homeland', but our world now
The heart-breaking stories of innocent children, victims of last year's 51-day battle
Sally Newall
Wednesday 08 July 2015 21:36 Comments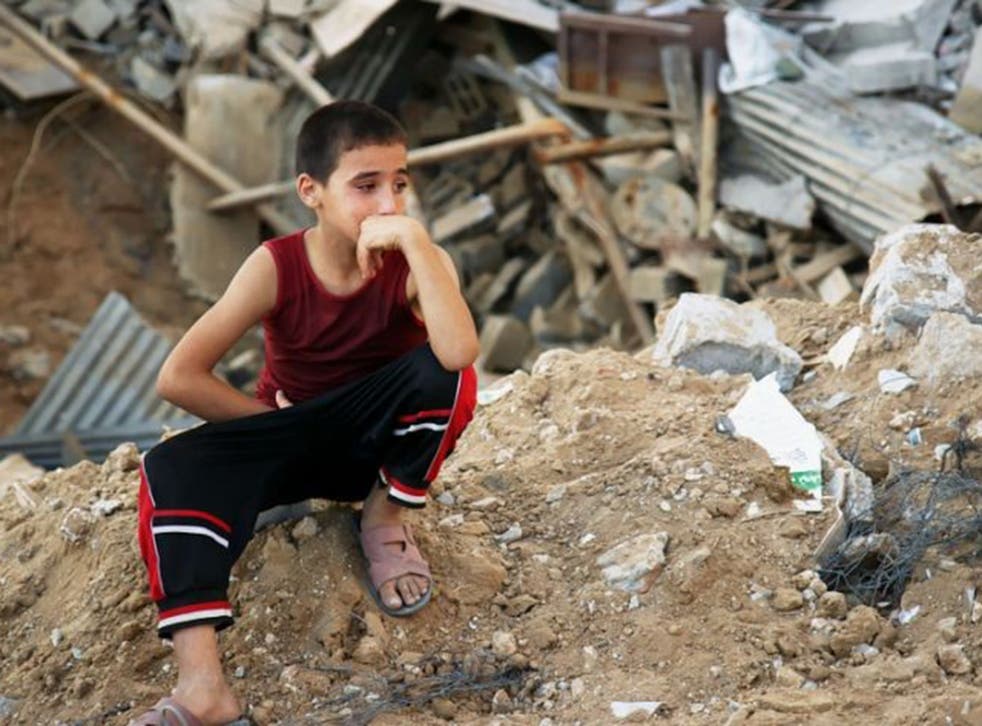 The BBC's chief international correspondent, Lyse Doucet, has said that her role in conflicts is to tell human stories; that it is right "to be on the side of the children." It was innocent kids' whose stories we heard in Children of the Gaza War, an uncompromising, balanced film focusing on the impact of last year's 51-day battle.
Doucet's team was on the ground when fighting escalated last year resulting in the deaths of 500 children (all but one Palestinian). Footage was bleak in its vividness. We saw people in the direct aftermath of a school bombing; bloodied and shaking. "What does all this have to do with us?" cried 12-year-old Samar as she was treated after the attack that killed her father. Doucet had no answers but, unlike a transient news bulletin, the format meant she was able to revisit the family.
She had unparalleled access on both sides, with the children her guides to their dystopia. One gave a blast-by-blast account of the attack that killed the only Israeli victim of the conflict. Another pointed out a sibling's discarded sandal amid the rubble of the family home with frightening composure.
Like Doucet's 2014 documentary on kids of the Syrian conflict, there was beauty to be found in the film making – hazy sunsets and light-bathed streets made the destruction almost beautiful, until we were reminded this was not an episode of Homeland, but their lives now.
"Is it right that children around the world can live and play in safety, while we live in death and destruction?" asked 12-year-old Abdurahman who had lost 18 members of his family. He was filmed attending a Hamas-led "culture of resistance" camp and we feared the worst. Yet when revisited months later he had changed his mind, leaving us with a tiny shred of hope. "I don't' want to be a fighter," he said "There are things other than weapons. I want to surprise them with my education."
Register for free to continue reading
Registration is a free and easy way to support our truly independent journalism
By registering, you will also enjoy limited access to Premium articles, exclusive newsletters, commenting, and virtual events with our leading journalists
Already have an account? sign in
Join our new commenting forum
Join thought-provoking conversations, follow other Independent readers and see their replies