Coalition, review: Channel 4's compelling portrait of Whitehall doesn't vilify MPs as Machiavels
Mark Dextor nails David Cameron's head boy persona alongside a vampiric Mark Gatiss as Peter Mandelson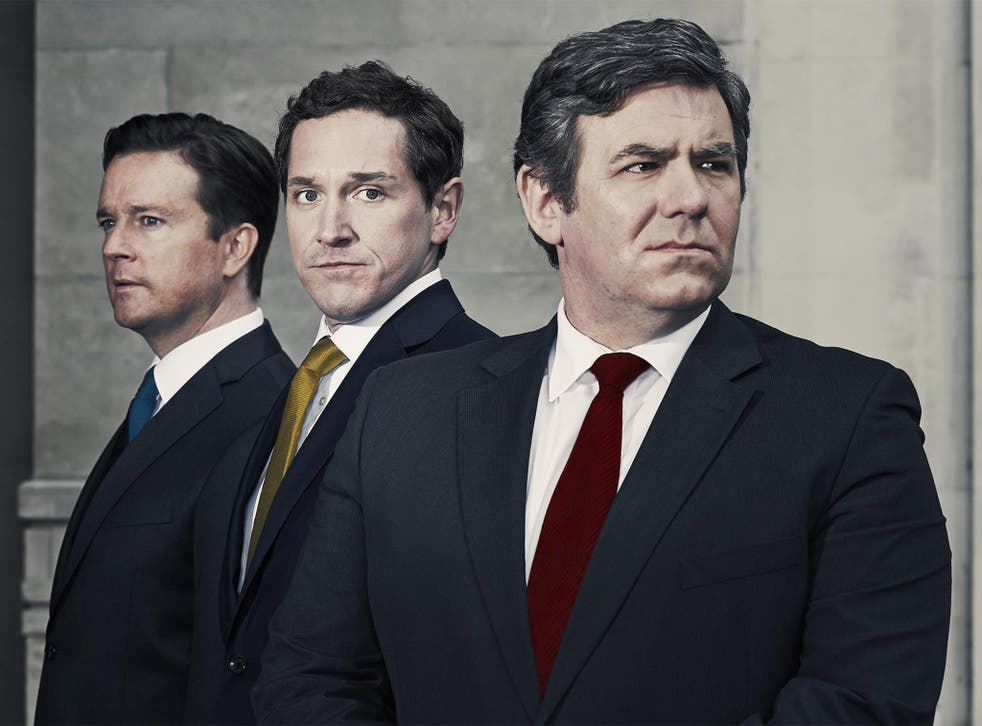 This year's British Social Attitudes survey reveals that two-thirds of people would be unhappy with another coalition government. So how did we get into this mess in the first place? That's the question that Channel 4's enjoyable one-off Coalition sought to answer, dramatically reconstructing the events which took place over five frantic days in May 2010.
This imagining of closed-door conversations is classic Peter Morgan territory, but the writer of The Deal and The Special Relationship must have been otherwise engaged because this was scripted by a relative newcomer James Graham. Graham conducted interviews with many of the key players featured here but it was casting rather than research which most obviously gave the film its air of believability.
Not only is actor Mark Dextor the spit of David Cameron, but he nailed the PM's head boy on holiday demeanour so perfectly it's hard to imagine him playing any other role. Bertie Carvel as Clegg helped us remember that there really was a time when the Lib Dem leader was considered the charismatic face of change, while Mark Gatiss was suitably vampiric as Mandelson, Even the Prince of Darkness, however, could muster some genuine sympathy for Gordon Brown (Ian Grieve) when it came time for the outgoing PM to face defeat.
There was still plenty of purposeful marching through Whitehall and several clandestine meetings in secret passages "last used by Churchill", but this was a much less scathing picture of politics than viewers of House of Cards or The Thick of It have grown used to. Graham's first instinct is to sympathise, not vilify and so he gave us rounded, flawed human beings instead of the usual scheming Machiavels.
Coalition on Channel 4

Show all 6
This made Coalition particularly convincing on matters of personality; how Ed Balls's bullish body language forestalled Labour's negations and how Cameron and Clegg's personal affinity went some way to overcome their political divide. "I suppose Westminster School isn't a world away from Eton," Graham has Cameron say to his new chum, "Chapel at 8am and all that, come hell or high water…" Did it really happen like that? The pre-title disclaimer hedges bets, but Graham's skill is to make it feel like it really might have done.
Join our new commenting forum
Join thought-provoking conversations, follow other Independent readers and see their replies