Cockroaches, ITV2 - TV review: Like 'The Walking Dead' with a sillier sense of humour and a British TV budget
The script kept us entertained by pondering the many "what ifs" of life after civilisation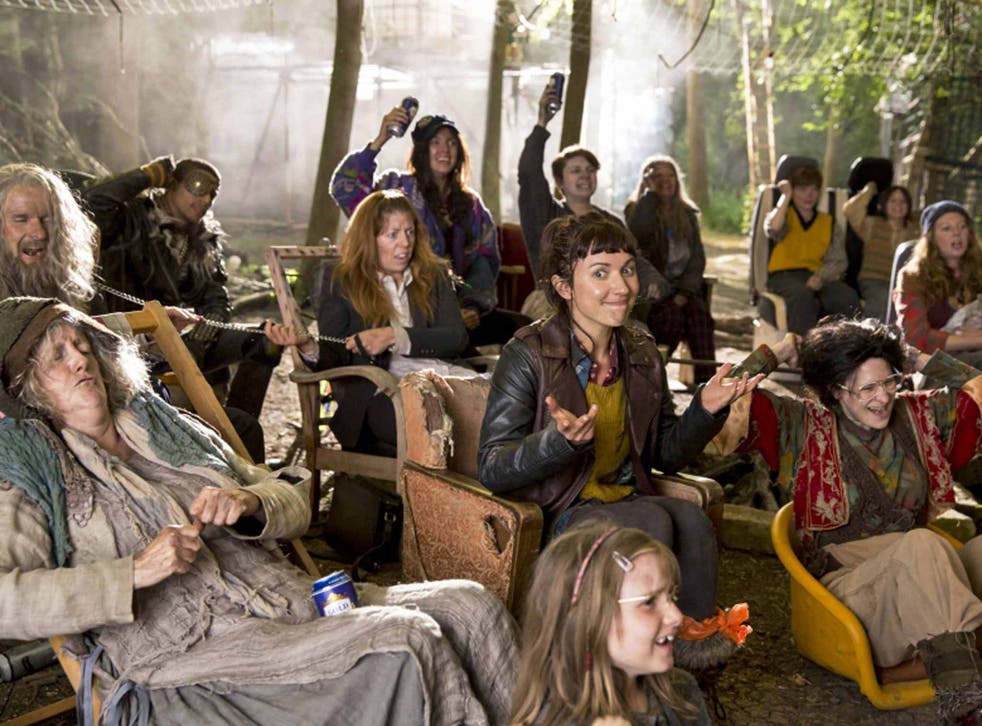 We might not think of ITV2 as the home of quality new comedy, especially since that Dapper Laughs commissioning fiasco, but the channel has developed a sturdy sitcom offering in the past few years. There's the multiple-award-winning ancient Rome-set Plebs and the really quite enjoyable The Job Lot, starring Russell Tovey as an art history graduate unhappily employed at a Midlands job centre. Now we can add Cockroaches to that list, a post-apocalyptic romcom written by Bad Education's Freddy Syborn.
Daniel Lawrence Taylor and Esther Smith star as Tom and Suze, two 19-year-olds who were drinking beers and dancing around to the So Solid Crew's "21 Seconds" when they got word of an imminent nuclear attack on all the world's major cities. Despite a hitherto platonic relationship, they decided to spend their last moments on Earth shagging, because that's what you'd do, right?
Cut to 10 years later and the pair had survived and were trudging through what used to be England with their nine-year-old daughter in tow. Judging by the tone of their conversation, that one night of passion had not blossomed into a beautiful love affair. "This is boring," moaned Tom. "We're in a nuclear wasteland, what did you expect? Chessington?" replied Suze.
So this is what The Walking Dead would be like if it had a sillier sense of humour and British TV budget. There weren't any explosions or zombie hordes in Cockroaches but the script kept us entertained anyway by pondering the many "what ifs" of life after civilisation. What if the prime minister (played by Toast of London's Robert Bathurst) was now kept chained up as a pet by a band of itinerant crusties? What if beer was but a distant memory? And how would we go about explaining what's been lost to the children who'd never experienced it. Suze had a go: "We had music! We had literature! We had… Ant and Dec!"
It was slightly concerning that the funniest moments involved writer Syborn's old colleague Jack Whitehall as Oscar, Suze's ex and the leader of a woodland cult, but at least the series promises many more cameos where that came from. Dan Renton Skinner (House of Fools), Nigel Planer (The Young Ones) Sarah Daykin (Chickens) and are all slated to appear later in the series.
Join our new commenting forum
Join thought-provoking conversations, follow other Independent readers and see their replies