The Danny Baker Show, review: 'So un-5 Live - let's hope he stays there'
Baker's idiosyncratic and quizzical style is needed more than ever at the radio station, which seems to have lost its mojo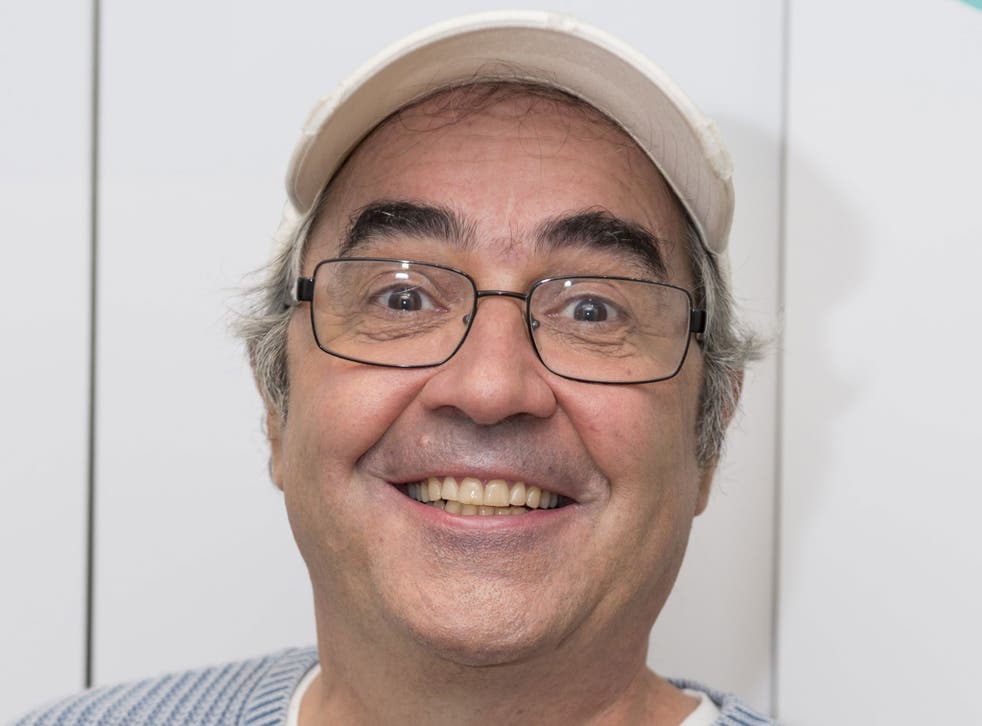 The last meal you would choose if you were eight and going to the electric chair. Bands you've pretended to have seen. Names that are really a mistake. Funny old book shops. Sensational entrances and exits.
Respectable stories about underwear. The weirdness of register offices.
Complicated addresses. Odd local customs.
These were the themes up for discussion on The Danny Baker Show on Five Live this week, and about which the public were asked to share their stories. Such a long and oddball list is nothing out of the ordinary – it's what Baker's been doing for 20 or so years. I've taken his presence on air so much for granted that this is the first time I've mentioned him in this column. This, I realise, is a terrible oversight.
Culture news in pictures

Show all 33
These days Baker posts his lists of themes on Twitter. Crammed into 140 characters, they read like slightly sozzled haikus. Whenever I read them on Saturday mornings I always find myself torn, wanting to listen to Baker but simultaneously feeling the pull of Radio 4's similarly whimsical Saturday Live. With the magic of the iPlayer, there's no disloyalty in choosing one over the other, though this week, for me, it was Baker who won out.
For the discerning radio listener, it's pretty much written into law that you must love Baker. Public affection for him seemed to increase after his afternoon show on BBC London show was suddenly axed four years ago. "We dwell among pinheaded weasels who know only timid, generic and the abacus," he fumed after his departure. Pinheaded weasel has been one of my favourite insults ever since.
Now his home is 5 Live, a network that seems to have lost its mojo since it rejigged the schedule last summer and waved goodbye to some of its best presenters (wherefore art thou, Richard Bacon?). Thus, Baker's idiosyncratic and quizzical style is needed more than ever.
If his snarky asides about his employer aren't delicious enough (he uses the name Lord Reith on his public email; one can imagine the eye-rolling that goes on upstairs at this), perhaps the best thing about him is how un-5 Live he actually is. His humour and storytelling is a bit niche and a lot bizarre.
At one stage this week he forlornly decried the absence of proper fizzy drinks in the shops with a listener and then suddenly pulled himself up short.
"Come on, you're the hard news station," he said, imagining a disgruntled listener bellowing at the radio. "Even by this show's standards, this is froth." Baker's right. He really doesn't fit here at all.
As if to underline this, this week's guest was Gilbert O'Sullivan, once one of the most famous singer-songwriters in the country and now only known by a particular generation and a particular type of music fan. This on a show that doesn't play music, on a network primarily for current affairs and sports junkies. It's absurd, but also rather great.
Elsewhere, a listener messaged the show to reveal how a shark attacked him in his dining room (it was very small shark and lived in a fish tank), and Baker talked to Britain's most decorated tenpin bowler about her shoes.
I could have done without the overly lengthy games where guests are asked questions about each other based entirely on guesswork. But, for the most part, Baker's genius lies in unearthing the more curious details of people's lives and gently spinning them into radio gold. Long may he continue.
Join our new commenting forum
Join thought-provoking conversations, follow other Independent readers and see their replies