Doctor Who, The Caretaker - TV review: Bland Earth-based adventure fails to excite
The alien invasion storyline was side-lined in this purely functional episode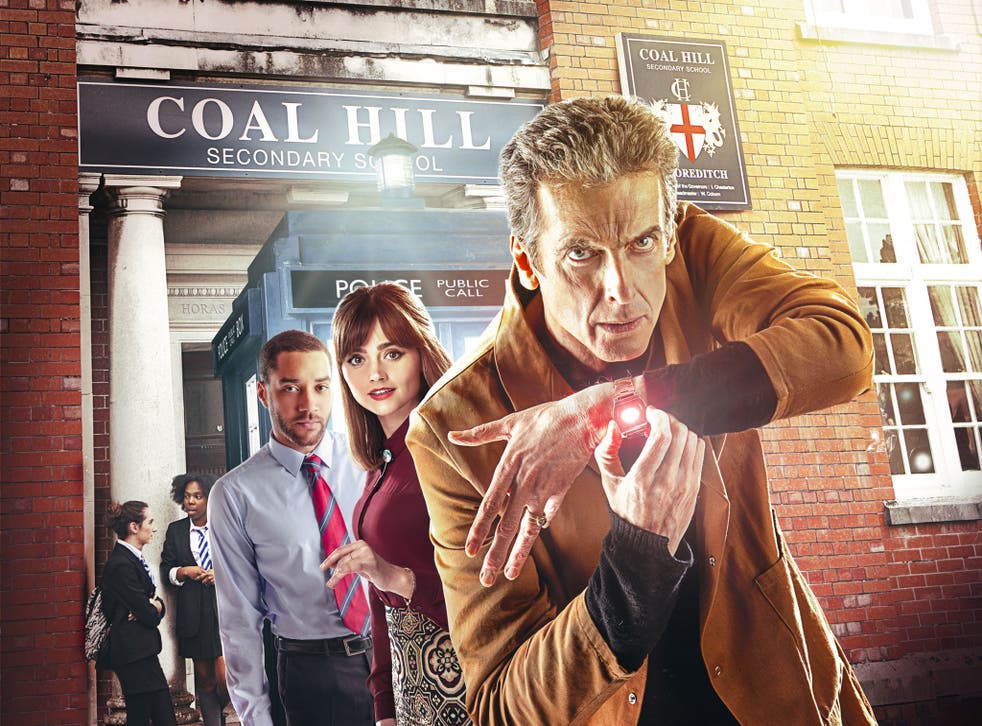 What an average day in the Whoniverse. Where was all the spark and excitement?
Sadly, this wasn't about the thrill of the chase but rather a way to push the series along and progress the overarching story arc, resulting in a laboured plot with little payoff.
In the most utilitarian of episodes, the Doctor finally met Clara's boyfriend and saved the world from the Skovox Blitzer. The Time Lord also left another "victim" in his wake – but we'll get to that.
While the more grounded plot has served this series well so far, it broke down in this episode. It was all a little too bland and more for the kids.
In pictures: Doctor Who series 8

Show all 122
Unsurprisingly, 'The Caretaker' was co-written by Gareth Roberts, whose writing credits include The Sarah Jane Adventures and Wizards vs. Aliens – both of which are aimed squarely at children.
Roberts has also written some sterling Doctor Who episodes, such as 'The Unicorn and the Wasp' and 'The Shakespeare Code', but this week was not his finest story.
'The Caretaker' did have its moments though. Ellis George, who plays "disruptive influence" Courtney Woods, is a star in the making. Her inclusion in the episode was great; she is street-wise with her smart-alecky attitude.
While Clara and the Doctor's Frank Spencer-esque scene in the staff room with the broom was a delightful comedy moment.
There were a couple of little references to the classic series, from the Tardis in the Coal Hill School workshop to a mention of the Fish People from 'The Underwater Menace'. They were superficial touches for the fan boys. Ultimately it was all very middle of the road, summed up with non-committal shrug: you could take it or leave it.
The highlight of the episode was at the end. Viewers met an enigmatic yet sinister Chris Addison in the Nethersphere – along with his boss. Missy has been out of the picture for a couple of episodes, so it was a timely reminder that she is still very much present and preparing to meet the Time Lord.
Access unlimited streaming of movies and TV shows with Amazon Prime Video Sign up now for a 30-day free trial
Sign up
Click the image above to launch the interactive graphic
Next time on Doctor Who… Clara and the Doctor have to save the Earth again, this time from the threat of a lunar attack in 'Kill the Moon'. Who would have thought that the little rock orbiting the planet could be so deadly? The spidery creature that locks onto people's faces doesn't look too friendly either.
Join our new commenting forum
Join thought-provoking conversations, follow other Independent readers and see their replies