First night: The X factor; The Mayfair Hotel, London - Sharon Osbourne returns to add grit to Cowell-free show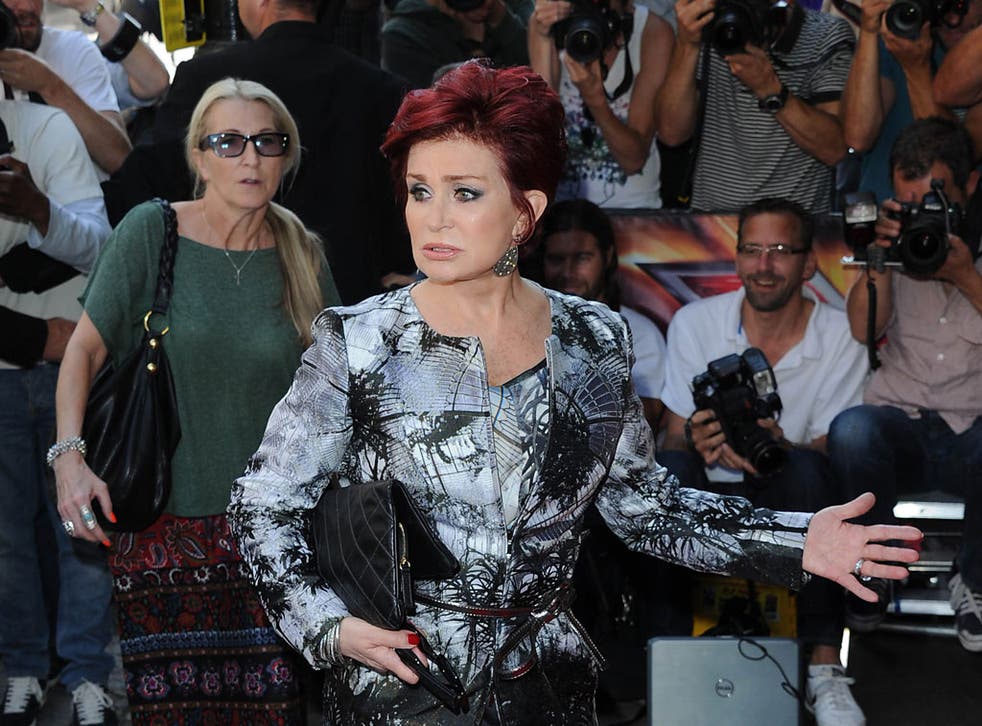 When Peter Fincham, ITV's director of television, unveiled the 10th series of The X Factor in a Mayfair hotel, he felt confident enough to take a swipe at the strike rate of its BBC1 rival, The Voice. "No other singing talent show on UK television has launched so many stars – or any stars," he crowed.
The broadcaster's biggest cash cow will return with a montage of One Direction, the global phenomenon, who were stitched together under Simon Cowell's tutelage and stand as a rebuke to those who cite the fate of Matt Cardle, the 2010 series winner who was quietly dropped by his record company last year.
But even Mr Fincham knows that The X Factor, which returns on Saturday night, has peaked. Ratings for last year's final, won by James Arthur, were the lowest for a series conclusion, since 2006. The numbers have fallen since Cowell departed the judging panel to devote his attentions to the US version.
This advance screening showed that the 2013 model has a lot in common with those artists who, having exhausted their fanbase's patience with ill-advised experimental albums, announce a "back to basics" return to the sounds and style that originally made them famous.
So original judge Sharon Osbourne makes a majestic re-entrance, after six years away, to replace Tulisa Contostavlos, hired to bring some "edge" and "urban appeal", but who turned out to be a little too edgy and urban for the show's all-ages audience. The hopefuls once again deliver their first audition in a closed room, creating a more intimate rapport with the judging panel, instead of being thrust straight in front of a baying mob at Wembley Arena.
Osbourne is the undisputed star of the show, delivering imperious put-downs in her role as pop's dowager countess. "You're too clean, there's no edge," she tells one milquetoast rocker. Invited to take assist in one singer's act, she replies: "We're miserable and we ain't doing that shit."
Asked about the X Factor graduates whose dream of stardom ends with a P45 after one flop album, Mrs Osbourne said: "Welcome to the music industry".
Louis Walsh and Gary Barlow, both expected to quit after this series, and Nicole Scherzinger make up the still Cowell-free panel. The talent show "storylines" are rolled out. Episode one features the "SuBo moment" when Sam Bailey, a 36-year-old prison officer steps in front of the judges and unleashes a belting voice which would have given Janis Joplin a run for her money.
This year the producers have dropped the Jeremy Kyle-escapees who threaten the judges with violence and, it appears, those deluded entrants whose erratic behaviour has led to claims that the series exploits contestants with mental difficulties.
Access unlimited streaming of movies and TV shows with Amazon Prime Video Sign up now for a 30-day free trial
Sign up
There is no needle between the judges who don't disguise the fact that they actually like each other on this kinder, gentler X Factor.
But the Cowell-shaped hole at the heart of the series was made apparent when the man himself made a surprise appearance at the press launch to announce that, in advance of the birth of his first child, he remains "a very proud daddy" of his earlier creation.
The entrepreneur thanked the assembled media for making him "loads of money" and said that it would have been "so easy after ten years to get lazy and make the same show over again".
Join our new commenting forum
Join thought-provoking conversations, follow other Independent readers and see their replies