Fleming, TV review: Dominic Cooper convinces as the man who would be James Bond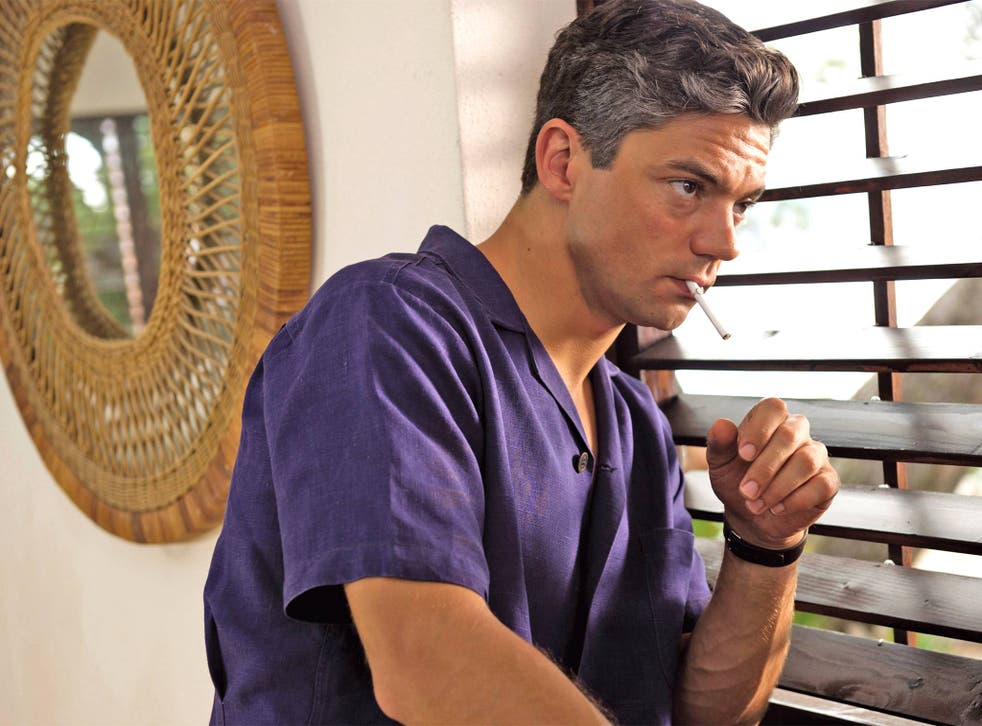 What's better than a great story? The story of the person who wrote a great story, of course. Which is why cinemas are currently doing a healthy trade with flicks on the lives of Pamela Travers and Chuck Dickens, both of which can be filed in a niche genre with to your Irises, your Miss Potters, your Finding Neverlands...
And as much fun as watching Jason Schwartzman composing "Let's Go Fly a Kite" in Saving Mr Banks was, and it really was, Travers' negotiations with Walt Disney over Poppins don't quite offer the same glamour as the lives of other authors like, say, Ian Fleming.
Which is why the increasingly influential team at Sky Atlantic have wanged a load of cash at writer Don Macpherson's four-part series about the creator of Bond. It's called "Fleming, Ian Fleming". OK, just Fleming, but the idle viewer could be forgiven for any confusion. This was Bond-maker as Bond-prototype.
We began as Fleming finished Casino Royale, before shifting back to before the war when he had just lost his job as "the worst stockbroker in London" and was keeping himself busy boffing before being tapped up by Naval Intelligence.
My only knowledge of Fleming's life besides his creating Bond and going to Eton with Henry Blofeld's dad are references to him in the great Sunday Times editor Harry Evans's memoirs (Fleming was accused of continuing his intelligence role at the paper).
But thanks to Macpherson's script – which, director Mat Whitecross (Spike Island) told this newspaper was a tad "sexed-up" – I learned in episode one that Fleming was a maverick spy who flirted with his (fictional) assistant Monday (Anna Chancellor). He was also a virtuoso shagger and a man with a predilection for idiosyncratically prepared Martini…
As if to hammer the point home, with a hammer as subtle as Timmy Mallett's Pinky Punky, Fleming – played by Dominic Cooper – seems to talk only in Bond-ese, the flirtatious pip-pop banter you'll only find in, er, Bond movies.
This kind of thing:
Attractive woman: "I suspect Mr Fleming thinks he's collectible."
Fleming: "I'll leave that for you to judge."
Or:
Serious, professional Anna Chancellor: "Our left hand doesn't know what our right hand is doing."
Flemo: "Don't worry, I'm good with my hands." And so on.
Fleming's glamorous life outside the service provided ballast for more Bond allusions. We met him early on diving with Ann O'Neill (Lara Pulver) where there's more than a hint of the scenes in Thunderball where Jimmy Bond gets his scuba on with Claudine Auger.
Soon after, he was with his brother Peter bombing down the alps on his skis, The Spy Who Loved Me-style.
Access unlimited streaming of movies and TV shows with Amazon Prime Video Sign up now for a 30-day free trial
Sign up
It's a weird reversal. Fleming created Bond as an act of wish fulfilment; Don Macpherson says he "yearned for the life of a man of action". Here, the projection is turned back around and upon him. It works well enough, though. Or at least fills the gap between Skyfall and Bond 24.
Cooper maintains the swagger that made him luminous in The History Boys, and effectively transfers the smirk of Bond on to Fleming. But I'm still not sure if the constant stream of dramas based on the lives of artists is really healthy. But if that's the way to get glossy period stuff made then so be it. So, if any drama commissioners are reading, here are some ideas you can have for free: "Conan Doyle" (ACD as a young medic, or just film Arthur & George); "Rowling" (a young single mother struggles to make ends meet while writing a magical novel in a café) and "James" (which can be about Clive, EL, Henry or Sid, whatever). Your pick.
Join our new commenting forum
Join thought-provoking conversations, follow other Independent readers and see their replies