Four Weddings and a Funeral, review: A sweet, refreshing take on Richard Curtis's classic
The TV series takes ample creative license with the original – once you accept that, you're able to enjoy it for what it is: a funny, overall well-observed take on millennial love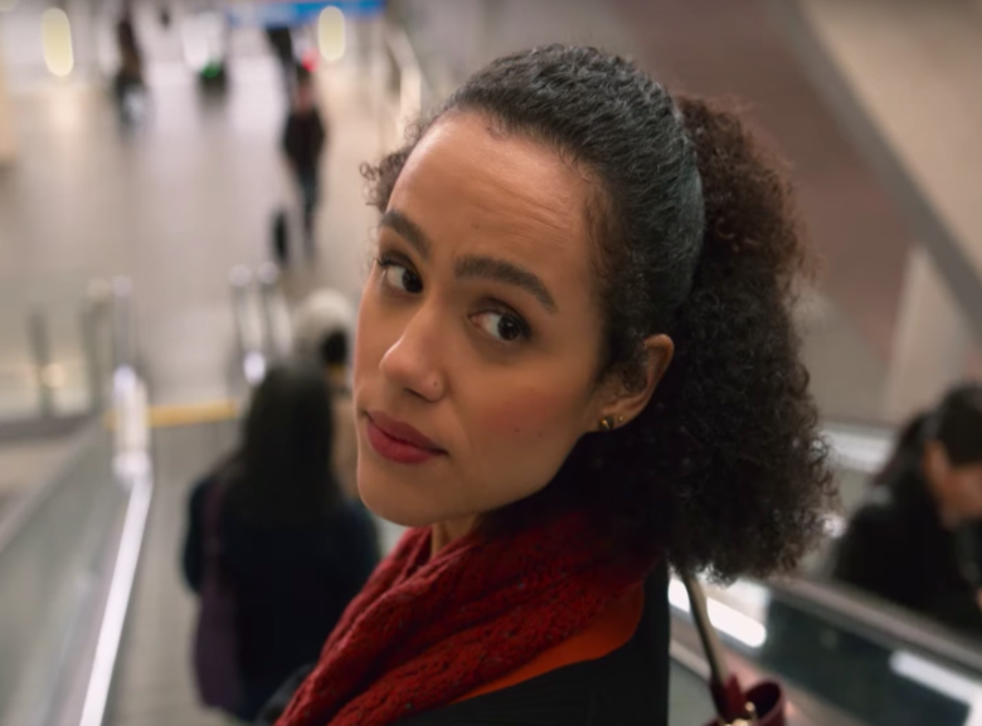 Let's be clear: Four Weddings and a Funeral (2019) is not, nor does it want to be, Four Weddings and a Funeral (1994).
Twenty-five years ago, the romantic comedy film ushered in the golden age of the Richard Curtis-Hugh Grant pairing. Now considered a classic, it's finding a new life as a sweet, modern TV show, powered by the writing of Mindy Kaling (The Mindy Project, among many other things), Matt Warbuton and Tracey Wigfield.
The 10-episode miniseries takes ample creative license with the original. Once you accept that, you're able to enjoy the miniseries for what it is: a funny, overall well-observed take on Millennial love and the toll that wedding season can take on a group of friends. At the centre of it is Maya (Game of Thrones' Nathalie Emmanuel), a communications director for a would-be New York senator (who also happens to be her lover, and married). Maya travels to London for a wedding (naturally) and, long story short, ends up putting her American life on pause to remain in England and reconnect with her group of friends (Rebecca Rittenhouse's Ainsley, John Paul Reynolds' Duffy, and Brandon Mychal Smith's Craig). People fall in love (rarely with the right person), secret flames are harboured, and of course, wedding drama unfolds.
The best TV shows of 2019 (so far)

Show all 47
The core group is made up of four Americans (they once studied abroad together and three of them, apart from Maya, decided to stay in London permanently), though they frequently interact with their British pals. This provides ample opportunities for jabs at cultural differences on each side of the Atlantic, which are handled in a way that doesn't feel too cheap or overdone. The show plays with the rom-com form, including several winks at Curtis's répertoire (including, but not limited to, the original Four Weddings). One nod to Love Actually, set at Heathrow Airport, is cute in the most earnest of ways. The outfits are fantastic, by the way, which, yes, is the kind of detail that matters in the land of rom-coms. Oh, and the 1994 film's famous opening line is kept intact, all for the better.
This Four Weddings is more diverse, and obviously more modern, than its predecessor. Its plot is not a carbon copy of the original, nor are its characters – though Emmanuel's Maya seems like a millennial version of Andie MacDowell's Carrie, and Reynolds' Duffy is a 21st-century, hipsterish and – yes! – American answer to Hugh Grant's Charles.
The miniseries looks back tenderly at the original but doesn't try to imitate it. Instead. it takes the same themes (weddings, matrimony, youth and the messy matters of love) and repackages them into an enjoyable tale of modern romance – and a reminder that love and commitment are just as terrifying now as they were a quarter of a century ago.
Four Weddings and a Funeral is out on Hulu on 31 July.
Join our new commenting forum
Join thought-provoking conversations, follow other Independent readers and see their replies