Gogglebox: Celebrity Special for SU2C review: Jeremy Corbyn, Liam Gallagher and Freddie Flintoff make for excellent TV watchers
All raising money for a good cause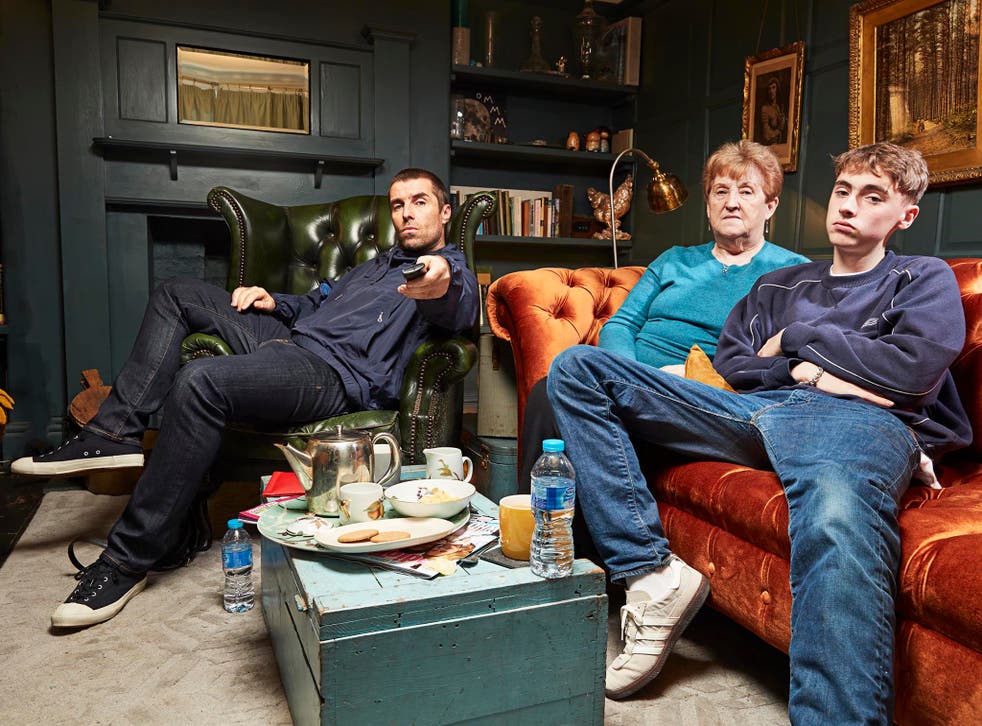 On paper, Gogglebox sounds like an awful idea for a TV show. Watching other people watch TV, how entertaining can that really be? Miraculously, the Channel 4 programme has proven the naysayers wrong, accumulating millions of viewers over the past ten series, winning a few awards in the process.
The key to success has been the carefully selected personalities who appear every week, the show offering a sneak peek inside the multicultural living rooms of Britain. Having proven themselves brilliant at choosing everyday people to throw into the limelight, no wonder the producers have nailed their selection for this year's Celebrity Special, in aide of Stand Up To Cancer (SU2C), a charity that supports cancer research.
First of the celebrities to appear is Jeremy Corbyn and W1A's Jessica Hynes, the pair nestled on a sofa in Edinburgh. Has there ever been a more Grandfatherly figure on Gogglebox? At one stage, Corbyn starts talking about coddled eggs, spending quite some time explaining how to cook them precisely. You can't help feeling that Hynes is your unlucky sister trapped in the corner on Christmas day having to indulge Granddad's storytelling as everyone else enjoys their presents. It's quite funny to watch, particularly as the camera zooms into Hynes' face.
Next up are the Osbournes, Sharon and Ozzy. They're like a married couple from outer space, Sharon wearing a dressing gown borrowed from Thor: Ragnarok's costume department, and Ozzy in all black. You can barely understand a word the rocker says.
Meanwhile, Freddie Flintoff and Jamie Redknapp are the everyday lads from next door, playing dumb with each other as they watch Blue Planet II. As David Attenborough narrates over one particularly ugly fish, the former cricket player jokes about how the animal would need "legend chat" to attract a partner. When Nigella's on screen, it's all innuendos as she talks about melons and creamy eggs. Top lads.
Another group of guys also make an appearance: Ed Sheeran, Big Narstie and Example, all drinking red wine. Despite his apparent 'everyman' appeal, Sheeran comes across as the least likeable being the know-it-all sitting in the corner. Example has a couple of jokes, but Big Narstie — despite the name — is the most loveable and relatable of the three. Having the Grime MC watch Strictly's Debbie McGee is an excellent choice by the producers.
Finally, there's Liam Gallagher. The outspoken former Oasis frontman, alongside his mum, Peggy, and son, Gene, is the episode's highlight. Watching them struggle with University Challenge, talk about Peggy's swimming (apparently neither Liam nor brother Noel can swim), and make tea leads to some of the episode's best moments. "We're never watching this again, stressing me out," Liam says of Jeremy Paxman's show. "Bit smug, init."
Alongside the laughs, of course, come some of the heavier moments. Segments about two girls tackling cancer — Eve and Annalesha — are sobering moments, leaving these celebrities in tears and reminding viewers why Stand Up To Cancer is so important.
With each of the celebrity groups having strong personalities, when the show reverts to the regular cast for Celebrity First Dates (featuring Tory MP Michael Fabricant, for some balance to Corbyn), ITV News showing the fall of Michael Fallon, and Bear's Mission with Joshua, everything falls a little flat. Still, there are enough laughs to keep the show going, even if momentum is slightly lost. Overall, though, still an entertaining hour of television for a great cause.
Join our new commenting forum
Join thought-provoking conversations, follow other Independent readers and see their replies