Grace Dent on TV: Grayson Perry tackles issue of identity brilliantly in new show Who Are You?
We all could reveal examples of our strangeness or our silly, fragile egos, and Perry is the perfect foil to a person trying to pinpoint who they really are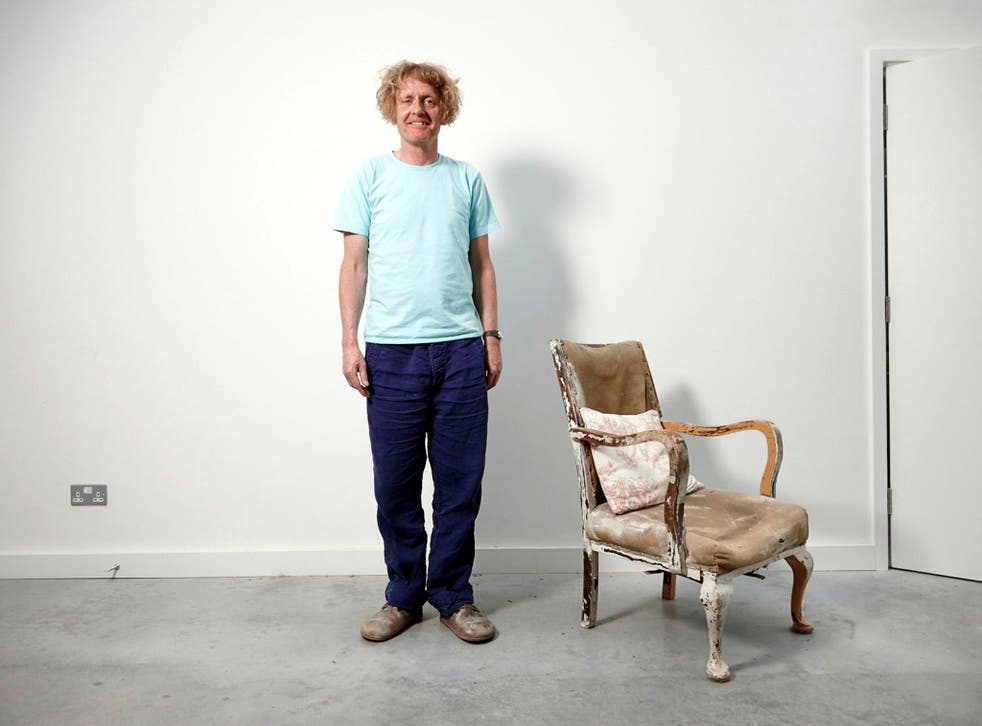 By tackling the matter of identity on prime-time television – and making his subjects a vase or a canvas along the way – Grayson Perry is brave and bold.
Some might say he's on to a loser here. For deep thinkers, academics and ardent internet quackers, any discourse on "identity" can vacuum up vast hours of precious life. To bastardise Ginsberg entirely: I have seen the best minds of my generation destroyed by the furious fight over gender politics. Starving hungry through their inability to leave Twitter and reach their refrigerator, they drag themselves to the Twitter abuse monitors to report each other for racism, for Islamophobia, for homophobia, for transphobia or for sitting on the bloody fence.
Identity is a vast, vital, gnarly, and deeply subjective matter. It is fascinating to watch groups who one might think share strands of identity grow wild with anger towards each other over minor definitions. I wasn't sure how Grayson, with his clay and paintbrushes, might cover the subject, keeping in mind that to a whole prime-time audience demographic, the fact that Jazz in episode one was born a woman and now identifies as a man would be wholly baffling. How does one delve deep but keep the show accessible?
One advantage Perry has is the innate ability to slip among people and lure normal folk to chat and explain themselves in terms everyone understands. I didn't expect the television presenter Rylan Clark to be so movingly, unflinchingly transparent about his identity, which he believes is little more than a protective mask, but there is something about Perry which disarms, stuns and envelops his subjects. His interview manner on the wonderful, and I must say slightly stronger, documentary In the Best Possible Taste – in which he infiltrated Northern families to question them about their "going out" dressing-up routines – was gorgeously warm while incessantly clever. There's something about the fact that Perry adores a beautiful dress and vibrant make-up when it suits him, yet has risen above gasps and phobias to nigh-on mainstream acceptance, which draws admissions of inner "oddness" from all he meets. We are all odd. We all, when prodded, could reveal examples of our strangeness or our silly, fragile egos. Perry is the perfect foil to a person trying to pinpoint who they really are.
I've pondered hard to place why I like Who Are You? less than Perry's last television venture and I have realised that dotting about from subject to subject leaves the explorations rather piecemeal. Here's Alzheimer's, here's Christianity, here's Islam. This depth might keep my mother happy, but as a self-confessed Twitter quasi-intellectual, when delving into "identity" I wanted more.
The Chris Huhne storyline left me cold. He's a drab man – and the more Perry picked at his fabric, the more shades of grey and sludge he unravelled. Huhne's greatest fascination, for me, is his patriarchy-bound self-assurance that he should be in charge of things at a higher level, in spite of the world feeling differently. Perry made him a vase, smashed it, then stuck it back together. Huhne gave practically nothing emotionally to the project. He was icy calm as Perry interviewed him pre-prison, and not remotely interesting about the experience afterwards. It's a rare thing to feel a yearning for Jeffrey Archer, with all his "time in the nick" tales of derring-do and flawed grandeur, but I cried out to see Perry tackle him instead.
By turn, I could have watched an entire episode of Rylan Clark. The X Factor star's past year has been filled with radical changes to his appearance. His weight has diminished. His teeth have been transformed to straighter, whiter, more beautiful ones, although this led to wild public derision. There is a sense that Rylan, who I feel is a terrifically good egg, is changing his identity to please the public, who can never be pleased or sated. Meanwhile, no matter what he swaps, inwardly he is little Ross from Essex. I could have happily watched an entire hour of Grayson and Rylan on a mini-break, breaking the back of Essex "lad" identity and the price of being a household name, yet instead we had condensed ideas and a quick throw to the "I've made you some art" format.
One of the most interesting subjects was Kayleigh Khosravi and her family, both her children and her befuddled brother, who was coping with her conversion to Islam. Kayleigh's identity had been transformed, varnished, cleansed, smoothed over by her new relationship with Islam. She didn't seem to be on any sort of journey with Perry at all. She was already at the final destination marked "content". She had been broken, confused. She'd done bad things, or so she believed, but now was religiously observant, born again and rather ecstatic. She didn't need to be down Ashford Designer Outlet Centre buying shoes. Allah didn't care if she only had one pair.
I wish we'd had longer to find out more about her journey with Islam, but the scenes where Kayleigh's brother attempted to underline his identity as a British sort-of Christian were rather lovely. "I can go out with the lads, have pints, get up, have a nice bacon sandwich... You can't!" he said. Oddly, this didn't change her mind. With or without Grayson's help, she knew who she was.
Join our new commenting forum
Join thought-provoking conversations, follow other Independent readers and see their replies