Great American Railroad Journeys, TV review: To boldly go where Stephen Fry and Michael Palin have already been
It is hard to make the case of yet another take on this admittedly fascinating diverse and surprising land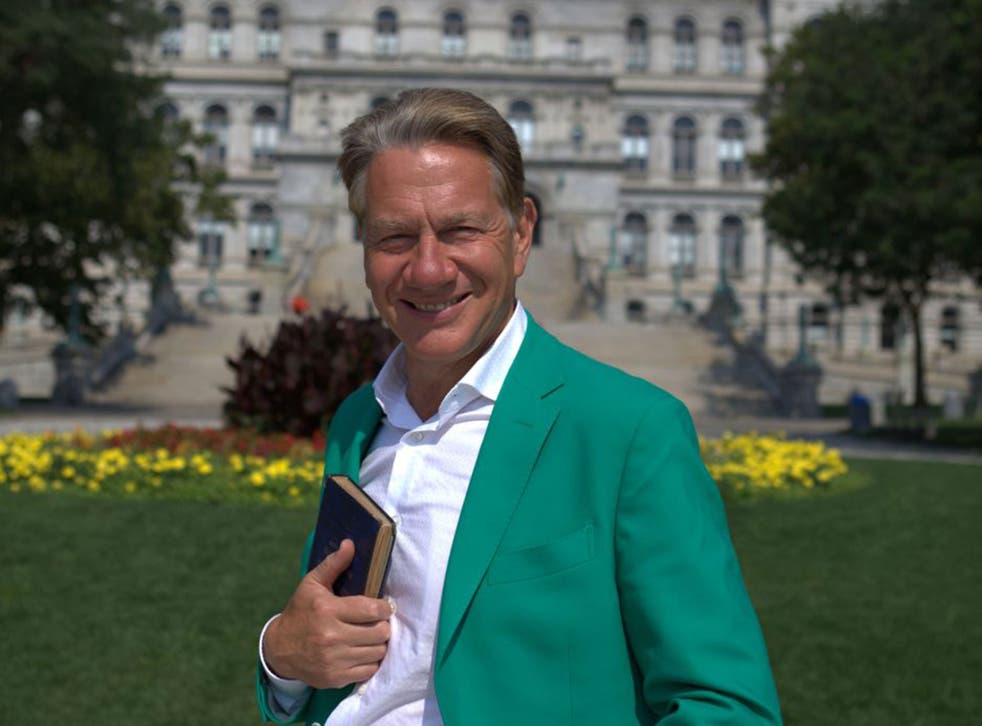 It is impossible to watch a show like this and not think of what might have been. I rather wonder whether Michael Portillo wonders that as well as he stares out of the window and watches thousands of miles of America pass by. For, had things in British politics turned out a little differently, Mr Portillo wouldn't be wandering around the States with a film crew and some helpers. No, he might have been Prime Minister, enjoying a white tie banquet with President Obama, surveying the world economy and supported by a vast retinue of retainers.
As it is, it seems, he missed that political train some time ago. Nowadays he appears perfectly content as one of the few men alive brave enough to combine crimson trousers with a peach jacket and mauve shirt: Who Dares Wins, you might say.
Culture news in pictures

Show all 33
I have to admit some weariness at the concept of the American travelogue. Portillo is following where telly travel giants Stephen Fry and Michael Palin have already wandered, and it is hard to make the case of yet another take on this admittedly fascinating diverse and surprising land. And that is on top of the overwhelming coverage that all British media routinely give to American showbiz, politics and extreme weather, though I also admit they all make for great copy.
Anyhow this week Portillo "did" the Amish, the Gettysburg Address and some nice old trains, all fairly familiar stuff for British audiences.
At one point Portillo sauntered up to the burly railwayman readying a magnificent 19th-century steam locomotive, and offered to help him "oil up". Still, up on the footplate, shovelling coal into this behemoth of America's industrial heritage Portillo was thoroughly enjoying himself, a lifelong ambition come true.
Portillo has a nice peripatetic style and you feel that he really, really wants you to enjoy with him the beautiful quilts the Amish make, the Englishness of the Pennsylvanian landscape, and the splendour of the American way of life, old and new. Like your favourite uncle, he wants to tell you all about the spectacle of Gettysburg, the spot where the American Civil War was won and Abe Lincoln made his famous speech about government by the people. But you daren't tell him that you've already seen a lot of this kind of stuff with your other telly uncles, Fry and Palin, and that they were just as charming and enthusiastic. And I'm not that interested in trains, actually.
I'm not much more fascinated by boats, truth is told, and so Sea Cities, this week poking around Portsmouth, left me a bit all at sea. I was very taken by the chap who has spent the past 20 years working on unloading bananas, who told us "what I like about bananas is that they don't answer back", an unanswerable assertion in itself.
The sailors on HMS Severn were all jolly Jack Tars, and the band of the Royal Marines was its usual tuneful self. The only surprise I noticed was that, in this time of supposedly savage defence cuts, the Royal Navy is recruiting someone to sing "Rule, Britannia!" and "Stormy Weather". This would never have happened when Mr Portillo was Defence Secretary, a time that seems almost as long lost as the age of steam.
Join our new commenting forum
Join thought-provoking conversations, follow other Independent readers and see their replies