The Honourable Woman, TV review: A timely tale that sheds more light on political thriller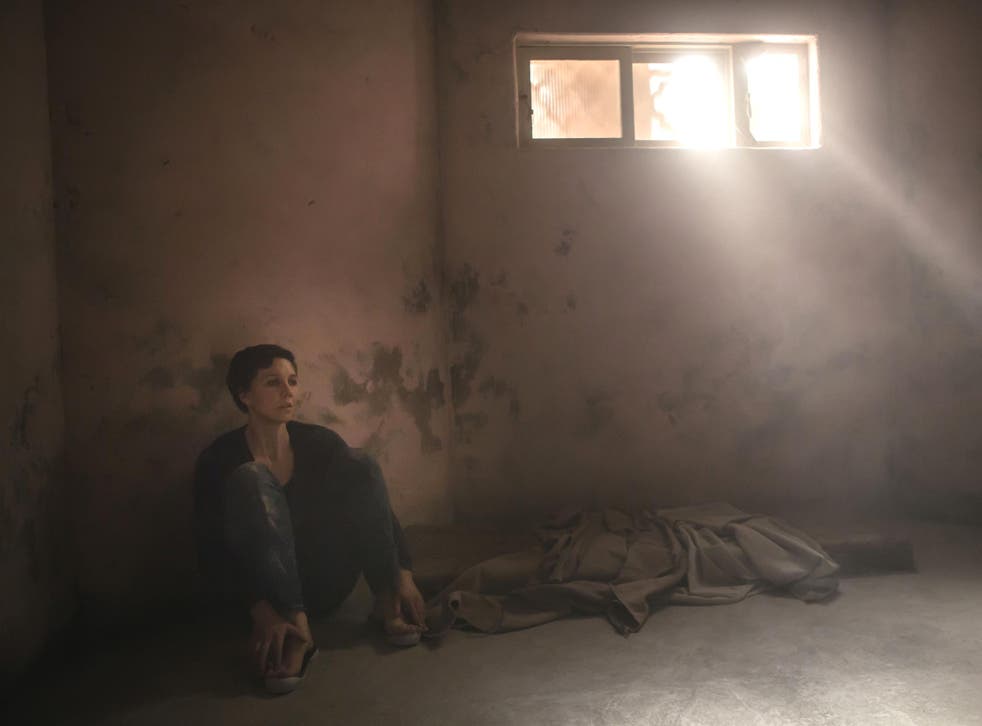 If you've been loyally tuned to Hugo Blick's political thriller The Honourable Woman on BBC2 for the past three weeks, yet still had no idea what the Blick was going on, then last night's flashback episode was a well-timed mercy.
Set eight years in the past, it opened with MI6's Middle East expert Sir Hugh (Stephen Rea) sitting silently at a London dinner party as a discussion on Israel and Palestine grew increasingly heated. Appropriate, because this week in London, New York and Paris, many such well-to-do dinner parties will have been riven with a similar tension. Appropriate, also, because this political thriller is proving to be not so much about what's going on in the Middle East, as about the people who contemplate the Middle East from afar and wonder where their responsibility to it lies.
There are those like Sir Hugh who seem able to sit out the argument and remain emotionally unengaged. Then there are those like Nessa Stein (Maggie Gyllenhaal). At this point eight years ago, it was still her brother, Ephra Stein (Andrew Buchan) who headed up the Stein Group. Nessa had arrived in the West Bank as "The Ribbon Cutter" of this episode's title, desperate to feel more involved in her family's philanthropic efforts.
In pictures: The Honourable Woman

Show all 8
When Nessa discovered that £1.5m of her family's donation was unaccounted for, she ignored the advice of both her brother and her translator Atika (Lubna Azabal) and decided to risk heading into Hamas-controlled Gaza to track down the funds.
This scene was the source of that repeated image seen as a flashback in previous episodes, of Nessa and Atika in head scarfs, side by side in the back of a car. Now we know where they were going and at whose egotistical insistence, but why, exactly? "For your company?" an angry Atika demanded to know. "Or for you against your brother?"
The other two women sat side by side in a car in last night's episode grow ever more likable, by comparison. Dame Julia Walsh (Janet McTeer) and Monica Chatwin (Eve Best) plotted to use information about Ephra Stein's backchannel deals to advance their own careers, but at least they're upfront about their amorality and ambition. If the "honourable" in Baroness Stein's title was ever a straightforward descriptor, it certainly isn't now.
Join our new commenting forum
Join thought-provoking conversations, follow other Independent readers and see their replies