The Honourable Woman, TV Review: A well-acted and timely Middle East thriller is spoilt by a crass ending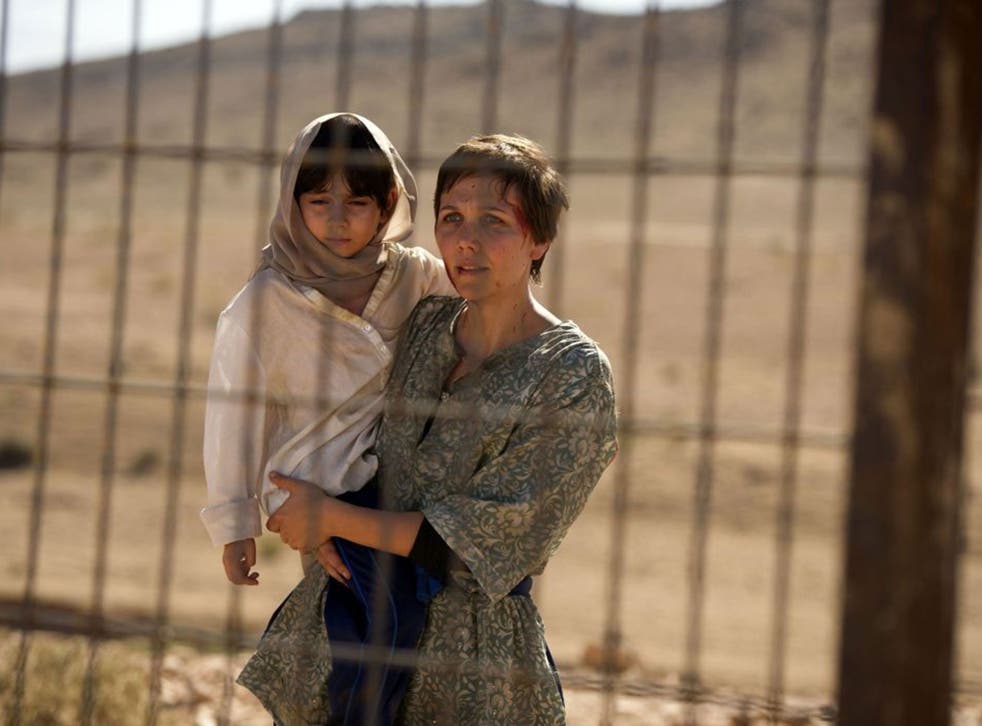 Trust was a key theme of The Honourable Woman, which concluded on BBC2 last night. No doubt you gathered as much from Nessa Stein's "Who do you trust?" monologue, which introduced every episode.
At one point or another, Nessa (Maggie Gyllenhaal) and every other major character has urged someone to trust them. The real test of trust, however, was between the audience and the writer of this densely plotted, occasionally pompous, (in)conveniently timed series. To watch Hugo Blick's Middle East political thriller all the way to the end was to implicitly trust that at least some of the many, many loose ends would be tied up.
Some were, but after last week's blood bath, this finale couldn't help but be anticlimactic. The shock of the US Secretary of State publicly announcing support for Palestinian statehood was enough to make Hugh (Stephen Rea) drop his biscuit in his tea, but as dramatic moments go, it was hardly an MI5-orchestrated bombing. It was also no big surprise when missing-presumed-dead Nessa turned up alive. Really killing off the main character with one episode to go would have been far more unexpected.
Neither Blick nor the BBC could have predicted how topical his drama would become by the time of broadcast. Had the real-world Gaza headlines not been so grave, it seems likely The Honourable Woman's oddities would have been an unambiguously welcome contrast to the slick likes of Homeland.
In pictures: The Honourable Woman

Show all 8
Some of it worked, in any case – that unexpected combination of archive news footage and Cat Power's "Troubled Water" was a moving moment of reflection. Some of it really didn't. Surely Monica Chatwin, international relations expert and owner of expensive handbags, could think of a sharper parting put-down than "Say goodbye to the view... Hugh." Similarly, we could only pity Janet McTeer, who as MI5 head Dame Julia, was tasked with the cringe-bomb line: "In a room full of pussies, I'm the only one with a vagina."
This is a series that asked many interesting questions about the overlap between personal ambition and peace-making and featured several great performances (Lubna Azabal as Atika was particularly great this episode). It concluded, however, as so many Middle East dramas do – by throwing hands up in the air and declaring the situation intractable. Probably the grinning American newsreader who said, "Lindsay, makes you wonder they bother!" was supposed to parody crassness. It also just sounded a bit crass.
Join our new commenting forum
Join thought-provoking conversations, follow other Independent readers and see their replies