An Hour to Save Your Life, TV review: Was this the latest episode of 24?
A trip with the unflappable flying doctors gets the pulse racing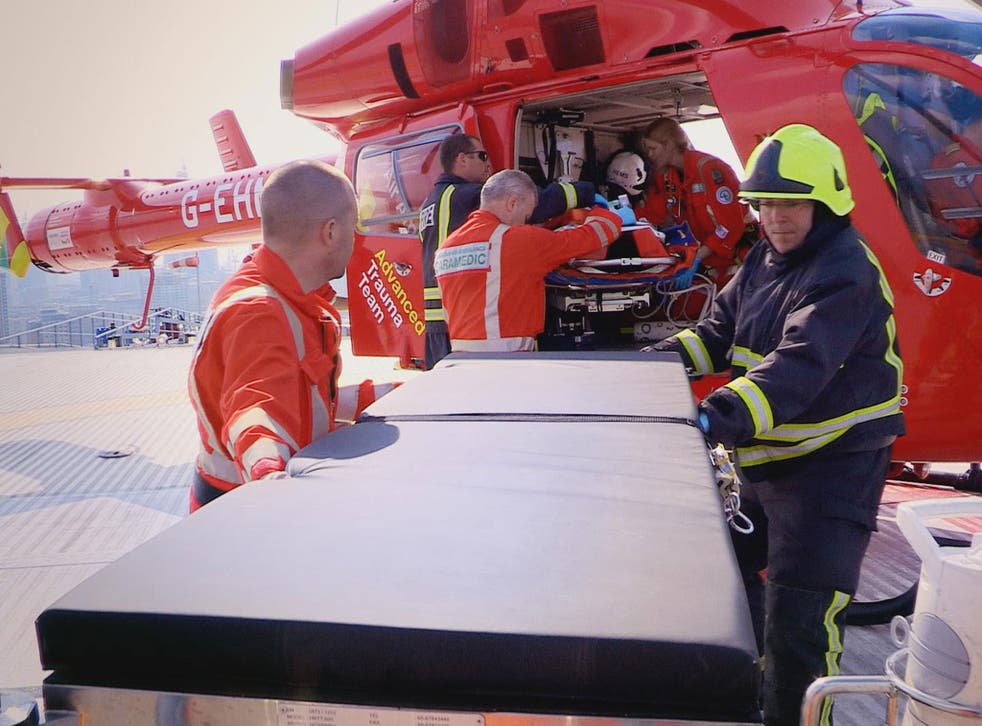 A dramatic split screen. A clock counting down the seconds. An adrenalin-pumping score. Was this a BBC documentary? Or the latest episode of 24?
Actually, An Hour to Save Your Life (BBC2), the new three-part documentary about the first 60 minutes of emergency care, had elements of both – and it was full of cool-headed heroes who made Jack Bauer look like a neurotic squirrel.
Take Dr MJ Slabbert, for instance, a London Air Ambulance doctor who – much like Superman – flies around the sky ready to come to the aid of those who need her most. She even has her own catchphrase: "We always say 'the first clot is the best'." Not sure P.P. Arnold would have had a hit with that, but it's catchy, nonetheless.
Arriving on the scene of a "pedestrian vs car" incident in north London, MJ ignored her patient's gory facial injuries and zeroed in on what seems like the least of his problems, his legs. I'd never have guessed it, but the simple act of repositioning his limbs was enough to ensure the patient would be able to walk again. That's why MJ is part of an elite emergency response team and I watch TV for a living.
From the way these medics explained their split-second decisions in interview, it was clear they're used to controlling their own emotions in order to communicate calmly and clearly – but that doesn't make them heartless automatons. You could see the concern in the eyes of Dr Gareth Davies, who murmured, "She looks very young, doesn't she?" over Zoe, a 29-year-old newlywed whose heart had stopped in the middle of Oxford Circus.
The show cheated on its own premise slightly by following the three patients featured beyond the first hour of care and onto the A&E wards. But by this time, we were so emotionally invested in the outcome it would have felt odd not to. Only a few years ago someone in Zoe's condition would have been very unlikely to survive. Instead, a cutting-edge procedure, allowed Dr Davis to cool the body's core temperature, putting her into an artificial state of hypothermia, and reducing the speed at which brain cells died. It was nothing short of miraculous.
It was Dr Adam Brooks, however, who won the House M.D. Award for Detective Work with Attitude. When 66-year-old farmer Bill was crushed against a concrete wall by a very fat cow, the exact nature of his internal injuries mystified the paramedics. So Dr Brooks took him into surgery and casually rifled through his internal organs, like a secretary with a Rolodex, until he found what he was looking for – a well-hidden injury to the liver.
Join our new commenting forum
Join thought-provoking conversations, follow other Independent readers and see their replies