House of Fools, BBC2 - TV review: It's The Young Ones with M&S V-necks as odd couple's surreal laughs hit home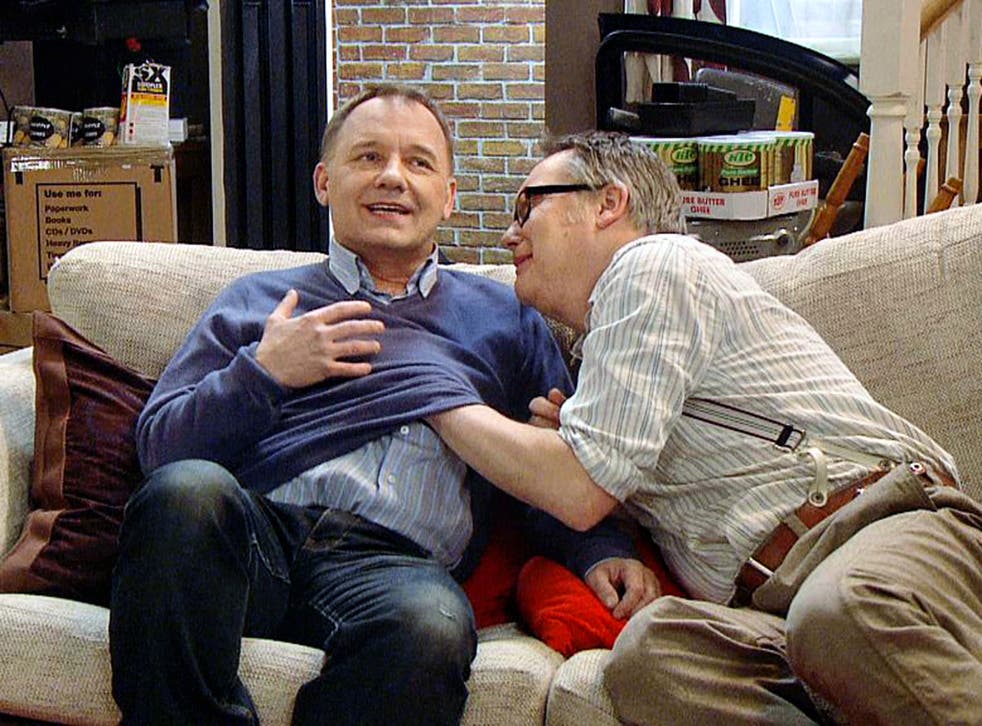 Vic and Bob have done sketch shows (The Smell of Reeves and Mortimer), web series (Vic & Bob's Afternoon Delights), comedy dramas (Catterick, Randall & Hopkirk (Deceased)) and the greatest quiz show of all time (Shooting Stars), but until now they've never done a sitcom as sit-commy as this. Their new show, House of Fools (BBC2), is filmed in front of a live studio audience, and the duo play Odd Couple-style flatmates in a home filled with bizarre bric-à-brac and beset by unwelcome visitors.
Chief among these visitors is next-door neighbour Beef played by a Matt Berry, fresh from the success of his of his own Channel 4 sitcom Toast of London and utilising the same fruity-voiced delivery. Everything he said was funny, especially "Conan the Barbarian", for some reason. There was also Shooting Stars regular Dan Skinner as Vic's escaped convict brother Bosh, and Morgana Robinson as Vic and Bob's randy, cucumber-wielding neighbour Julie (fans of US punk-rock may be interested to note Robinson is the long-lost half-sister of former frontwoman of The Distillers, Brody Dalle).
The plot was a straightforward one (Bob had a date, Vic seemed certain to ruin it), but embellished with musical numbers, short animated clips and the surrealist, slapstick detail for which Reeves and Mortimer are known. Bob's got a thing for the "Sandi Toksvig type"; Vic has a home-brew that "smells like Lynx" and what a joy it was too to see Vic Reeves liberated from his spot on the Hebburn sofa and flinging himself about the place once more (" wimbreling", as Bob says). They may be older, but thankfully they'r e no wiser, this was The Young Ones with M&S V-necks or "The Middle-Aged Ones", if you will.
Join our new commenting forum
Join thought-provoking conversations, follow other Independent readers and see their replies