Inside No. 9, Nana's Party, TV review: League of Gentleman's Reece Shearsmith steals the show in this very clever drama
*Spoiler Warning!* Impressive performances by Claire Skinner and Lorraine Ashbourne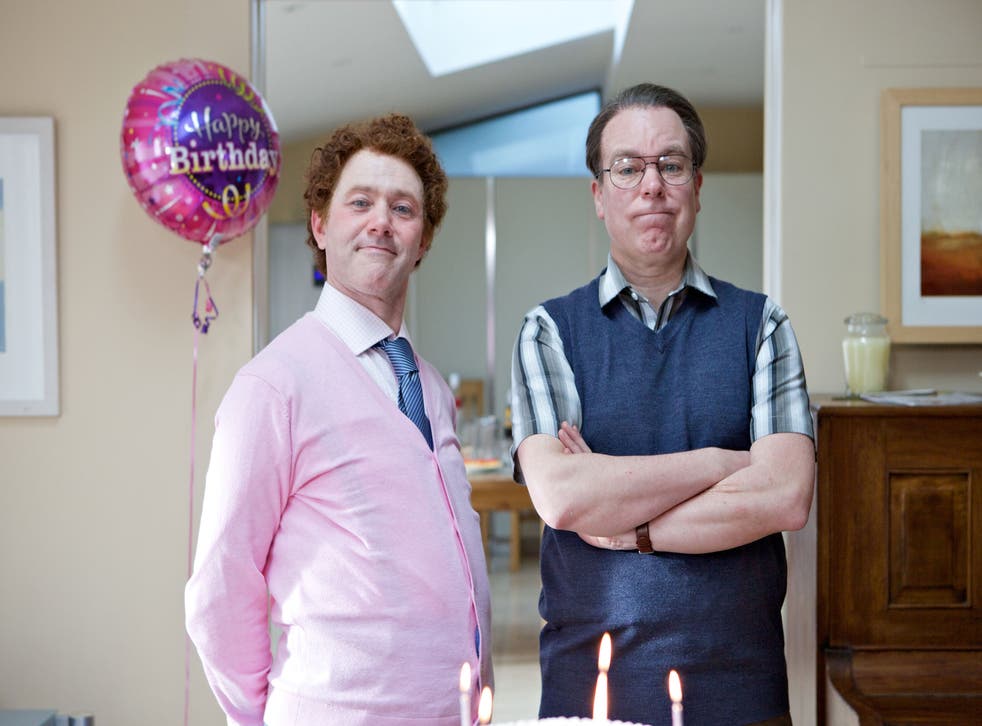 Steve Pemberton and Reece Shearsmith have a knack for taking hoary old clichés and breathing tremendous new life into them. This particular one – the conceit of the birthday party gone awry, so beloved of hack playwrights throughout the ages – they had even rolled out themselves in the first series of the award-winning Inside No.9. This time around, in Nana's Party, the problems are of the more mundane variety (alcoholism, affairs, aging) but it is, as usual, a tightly wound and hugely impressive half hour.
The League of Gentlemen alumni certainly know how to play their audience like a fiddle (the ending of last week's Cold Comfort stands testament to that). From the moment Jim (Pemberton) announces that he wishes to get revenge on his prank-playing brother-in-law Pat (Shearsmith) you're constantly scanning the screen for clues (well, mainly for items that can kill or seriously maim). The episode opened with a flash-forward of a paramedic dashing towards the house, so we knew something had gone wrong. Playing the guessing game as to who's got clobbered, and how, is half the fun.
Outnumbered's Claire Skinner is a breezy presence as the fastidious, aspirational mother (though not, you assume, massively outside her comfort zone), fussing over carpet tassels and crisps. "I can't have the place looking like Vietnam," she tells her daughter, despite the house looking like the front cover of an Ideal Homes magazine. Like so many Inside No. 9 characters she's a ticking time bomb, alongside her alcoholic sister who's sneaking booze from a suntan lotion bottle and her tiresome prankster brother-in-law Pat. Which one will snap first? What's clear is that Skinner gets the lion's share of the good lines, with "Oh don't, I can still see that one legged tit" being a particular highlight.
Inside No. 9: Nana's Party

Show all 6
The meat of the action revolves around Jim's own practical joke, for which he must hide under a false cake. This, he hopes, will give Pat a taste of his own medicine. The only real question is whether it's the fire from the birthday candles or the huge knife lying on the table that will see off Jim. However, Pemberton and Shearsmith are cleverer than that (certainly cleverer than me, and probably you) and the final payoff is as affecting as it is well-earned.
For me, it's Shearsmith who steals the show on this occasion, ahead of some excellent guest appearances from Skinner, Lorraine Ashbourne and Elsie Kelly as the dotty 'Nana' (whose travails with a tablet computer are wondrous). Behind Pat's cheesy jokes and schoolboy tomfoolery lies a desperately sad and dignified man, standing by and caring for a wife whose love for him has long gone. Again, it's certainly not new ground, but in the hands of Pemberton and Shearsmith it's something special.
Read more:
Join our new commenting forum
Join thought-provoking conversations, follow other Independent readers and see their replies