Jarvis Cocker's Sunday Service, review: Tune in to the Pulp frontman's mad, mad world
Cocker's mad, brilliant programme has long been a fixture on BBC6 Music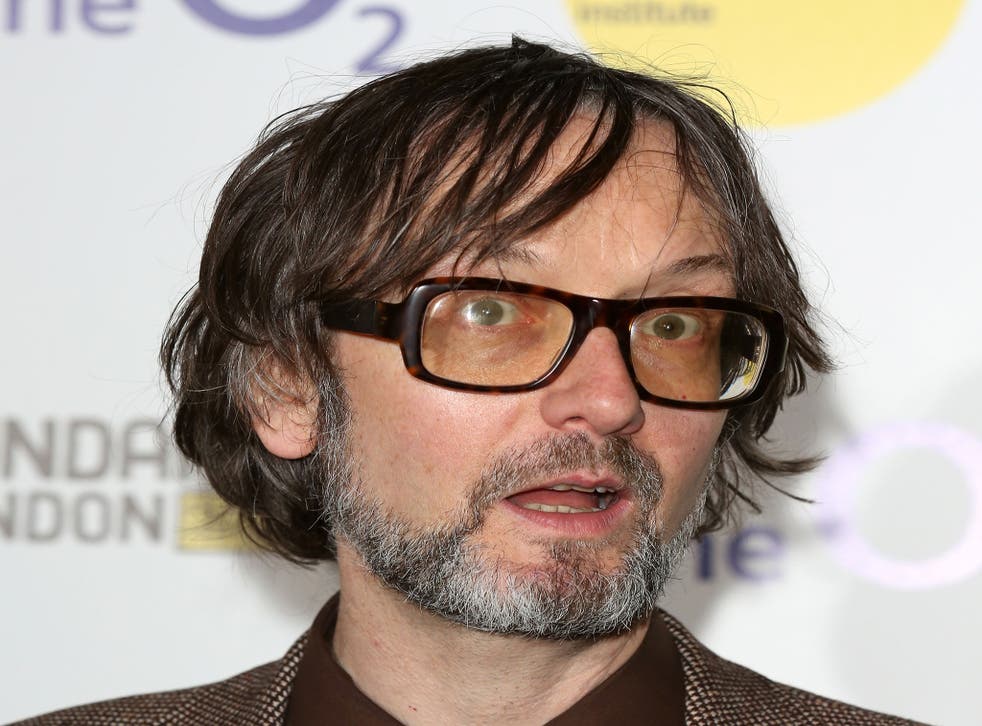 I have spent many an idle afternoon listening to Jarvis Cocker's Sunday Service and trying to imagine how things played out at the commissioning meeting. I mean this not as an insult to the show, nor to its presenter – both of which I believe are as vital to the nation's Sunday afternoon repose as two hours of snoring in front of a John Wayne movie while draped in cats and newspapers.
I mean it merely as an expression of bafflement as to how anyone could explain such a programme, let alone give it the hard sell in front of those upstairs at the BBC.
"It'll be two hours of obscure funk, gypsy jazz, film scores and musical theatre," Jarvis, in all his corduroy splendour, might have told them over a breakfast meeting. "There'll be themes based on – ooh, I don't know - who was born that day. And there'll be spoken word readings and poetry and interviews and barely decipherable murmuring. Lots of barely decipherable murmuring. It'll be a show for people crippled by hangovers, deadened by a week at the office and generally knackered by life. It'll be great."
Cocker's mad, brilliant programme has long been a fixture on BBC6 Music.
His first appearance on the network was as a stand-in for Stephen Merchant though he later landed his own show that, in its first year, won him a Rising Star Award at the Sonys.
Last year Cocker took a sabbatical – or a "fallow year" as he called it - so he could concentrate on other projects. I was momentarily bereft until Iggy Pop was named as his stand-in, bringing with him gloriously esoteric playlists, a curious spirit and an extraordinary way with words (Iggy, it turns out, can make a single vowel sound last as long as an entire record). But now Cocker is back, Pop's been given his own show and my loyalties remain mercifully untested. All is right with the world.
This Sunday Cocker's guest was not a human but a Furby, one of those little robotic toys that looks a bit like a gremlin before they turn nasty, and was big in the Nineties. Why? Because it was the birthday of Tony Pope, Furby'svoice, of course. A Furby, you may remember, speaks Furbish but soon starts to imitate the language of its owner. Thus, much fun was had as Jarvis cooed, cajoled and pleaded with the little creature to engage in reasonable, radio-friendly conversation, to little avail.
Our host also revealed it was World Water Day, which has been observed by those in the know for 12 years but for most of us passes by unnoticed. He did his utmost to apprise us of the facts, even if those facts were based on distant memories of O-level biology.
"Didn't we all come from water?" he mused. "Life began as micro-organisms floating in water. In some ways I think we're still standing at the water's edge."
And then he did a lengthy and frankly bananas impersonation of the first fish dragging itself on to dry land.
Access unlimited streaming of movies and TV shows with Amazon Prime Video Sign up now for a 30-day free trial
Sign up
It's hard to imagine much planning goes into these shows and it's this supposed randomness that is the key to their brilliance. Because, in reality, researching bizarre facts, sourcing relevant excerpts of poetry and dredging up records by the likes of Le Groupuscule, Jorge Ben Jor and Lightnin' Hopkins requires hard graft and imagination. It takes a lot of effort to be this weird.
Twitter: @FionaSturges
Join our new commenting forum
Join thought-provoking conversations, follow other Independent readers and see their replies