Last night's viewing: Peaky Blinders is no ordinary period drama
New Birmingham gangster drama has HBO well in its sights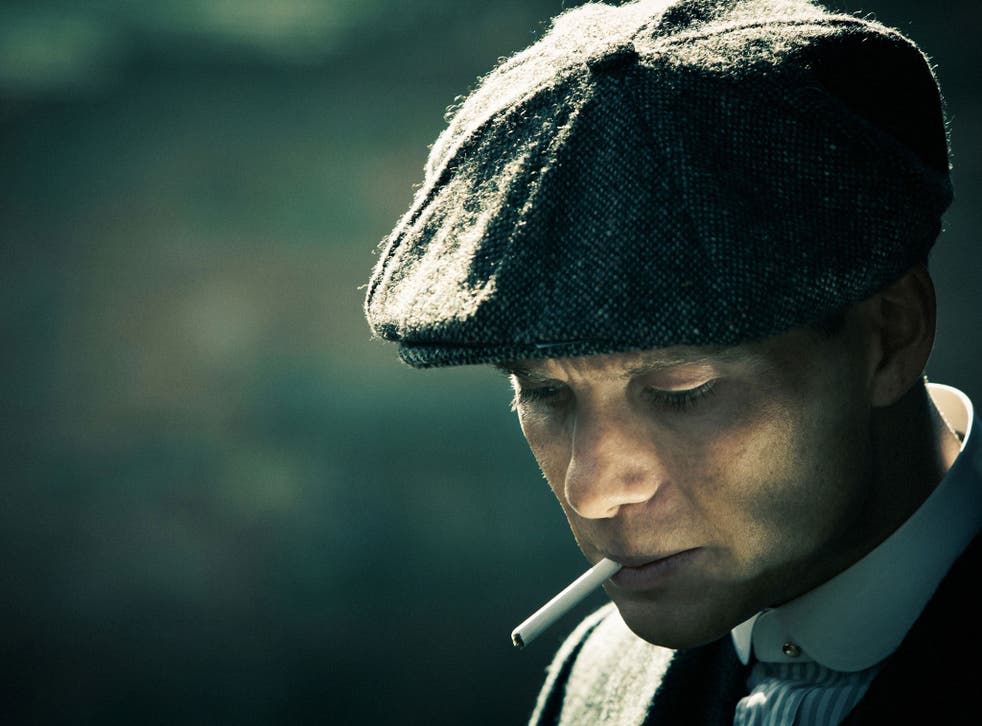 It's rare that a television show makes me sit up and exclaim: "Wow, what on earth was that?" but BBC2's new period crime drama Peaky Blinders managed it. Forget the awkward name (which refers to the razors our anti-heroes, a Birmingham gang, carry in their caps), this was one of the most enjoyable things I've seen in some time.
From the moment Cillian Murphy's First World War veteran-turned-bookmaker, Tommy Shelby, appeared on a horse, silhouetted against the gloomy skyline to the doom-ridden strains of Nick Cave's "Red Right Hand", it was obvious that this wasn't a straightforward historical drama.
Instead, writer Steven Knight (Dirty Pretty Things) has clearly looked across the Atlantic Ocean to HBO for inspiration, setting his tale of Brummie gangsters in a vivid, darkly compelling world and adding a modern soundtrack, sharp haircuts and an inescapable sense that this way trouble lies.
Comparisons with Boardwalk Empire, which covers the same period and shares a similar interest in the horrors visited on a generation by the First World War, are inevitable, but it's worth noting that Knight first pitched this show 12 years ago, based on the memories and stories of his family. If anything, it owes more of a debt to Sergio Leone's Once Upon a Time in America or David Milch's Deadwood, a Western in all but name complete with a righteous law man (Sam Neill in full voice and with a dead-on Northern Irish accent), an outlaw family gang and a beautiful girl working in a down-at-heel saloon.
It could have been clichéd but Knight and director Otto Bathurst pulled the strings with such confidence that the whole thing felt vibrant and new. They also made early 20th-century Birmingham seem like a positively thrilling place to be. The Midlands city is often described as the least glamorous area on Earth but Knight gave his hometown swagger and style and it was refreshing to see a British gangster drama set outside of London or Brighton.
They were helped, too, by their choice of leading man. Murphy, with his still, angular face and haunted eyes has always had a slightly unearthly quality about him, and Peaky Blinders plays to that, shooting him framed by both fire and darkness, Lucifer fallen to Earth. You never doubted that his Tommy, driven by war demons and always one step ahead of his opponents, was a man who could and would kill. Similarly, Neill was utterly convincing as the God-fearing Chief Inspector Campbell and there were strong turns from Paul Anderson as Tommy's less sharp older brother, Arthur, Helen McCrory as family matriarch Aunt Polly and Iddo Goldberg as communist activist Freddie Thorne.
It's not perfect. Annabelle Wallis's Grace is something of a cipher, there was the odd hammy line ("In Ireland my singing made them cry and stopped them fighting") and some of the accents, particularly Murphy's, sound as though they reached Birmingham by way of the Irish Sea, but these are minor quibbles in a show this propulsive. Indeed, the most incredible thing about Peaky Blinders is that a world so saturated in death can feel this wonderfully alive.
Bates Motel was something of a curiosity: a prequel to Alfred Hitchcock's Psycho, which tells the story of young Norman Bates, but is inexplicably set in modern-day America. Freddie Highmore was nicely understated as Norman, with only the odd flash behind his eyes hinting at a darker soul, while the magnificent Vera Farmiga was compelling as his mother – and their stifling relationship was cleverly drawn.
In the first episode, teenage Norman negotiated the standard traps of an American high school, while Mama Bates tried to do up her creaky newly purchased motel. It's the sort of show that really shouldn't have worked. Somehow, against all odds, it did.
Join our new commenting forum
Join thought-provoking conversations, follow other Independent readers and see their replies