Louis Theroux: Transgender Kids, review: Louis surprises with stories of his own
A huge question is whether the parents begin the process of medical intervention when their child may be still experimenting with their identity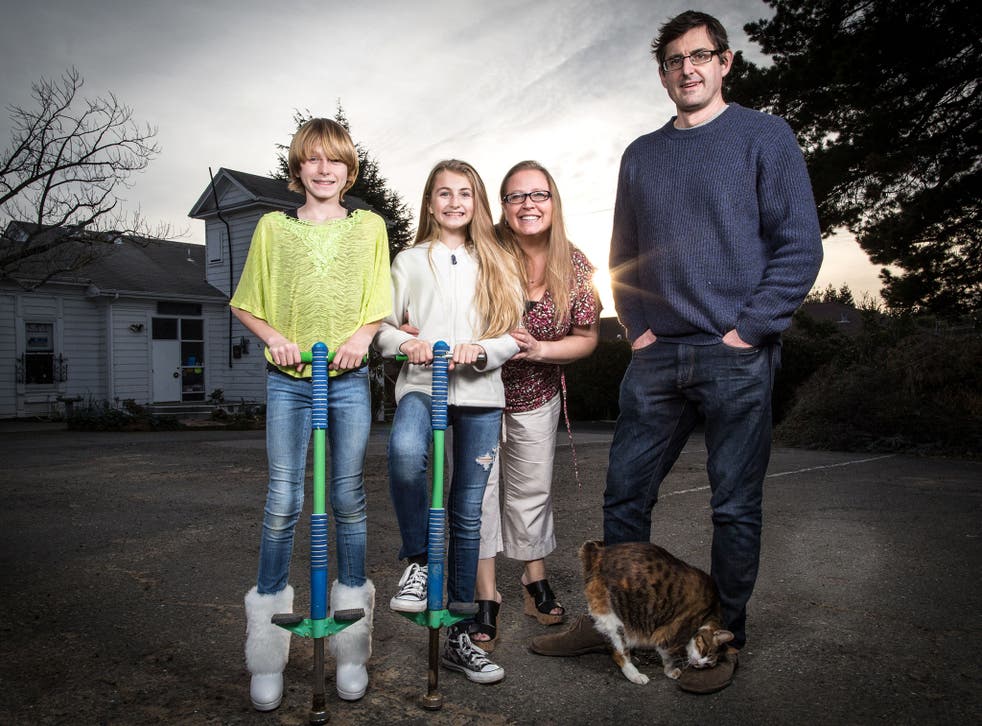 Louis has been to San Francisco, a city that was once the centre of the gay-rights movement and is now blazing a different trail. For Louis Theroux: Transgender Kids, the last in his current run of BBC2 documentaries, he met Camille, a charming, articulate five-year-old who until a month ago was known as Sebastian. When asked about her gender identity now, Camille is firm and clear "not a boy and a girl anymore, not transgender… a girl".
Interviewing children and teenagers about such a sensitive and controversial subject must be the ultimate test of the new tactful Louis, and he passed, playing "battle dance" with Camille (her Lady Gaga impression was spot on) and sharing personal stories with his older interviewees. "When I was 14 and turning 15, that was probably the hardest year of my life, it really was…" he told 14-year-old Nicki and she seemed genuinely comforted by this admission.
For the moment, though, it is the parents, not the kids, who face the most difficult dilemma: do they begin the process of medical intervention at a stage when their child may be still experimenting with their identity? Or do they hold off until later and allow their child to go through the trauma of puberty in the "wrong" body? It's an either/or decision that doesn't seem to allow for a gender spectrum, along which children like Crystal/Cole may move over the course of their lifetime.
Theroux's documentary offers no definitive answers on the "right thing" to do in these situations, perhaps because, as all the medical practitioners involved insist, there isn't one. We're still working it out, along with the children, on an individual-by-individual basis. Surgeon Dr Curtis Crane was adamant about one thing: "We're trying to solve [body] dysphoria. We're not trying to put people in a box that the rest of society believes in." What emerged instead of answers, was an illustration of the depth of parental love. Given how often we hear about trans teenagers being rejected by their families, it was joyful to see so many supportive and open-minded mums and dads in action.
Join our new commenting forum
Join thought-provoking conversations, follow other Independent readers and see their replies