Madam Secretary, TV review: Elizabeth McCord gets a visit from the King of Swaziland
It was a chance for the new Secretary of State to demonstrate her compassionate understanding of the Aids epidemic, memory for difficult-to-pronounce names and stylish dress sense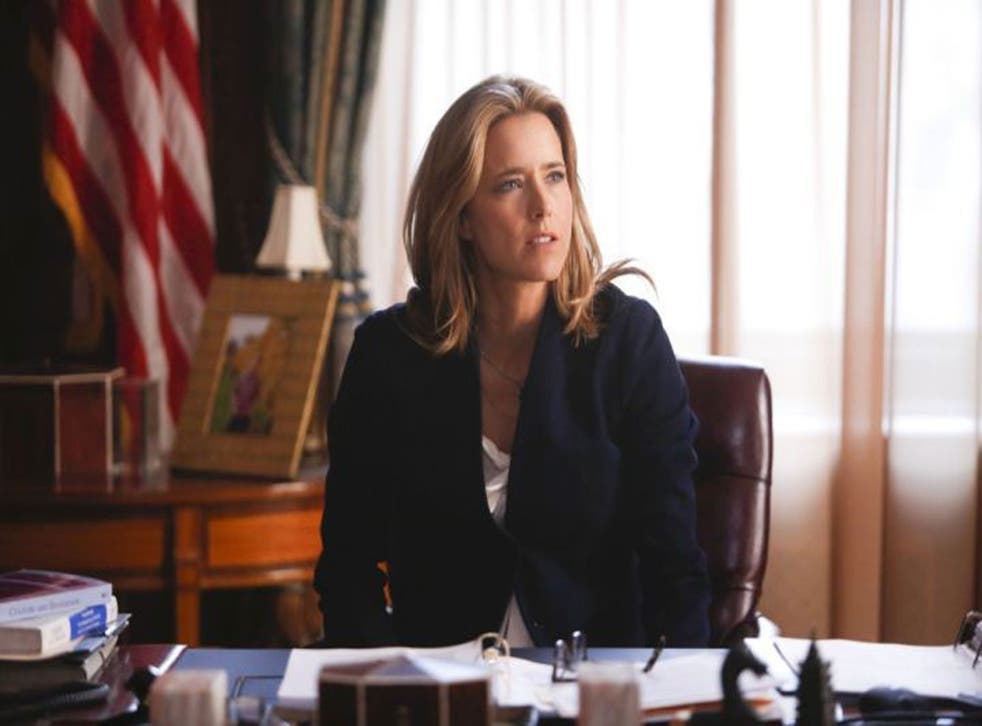 Busy staffers were preparing to welcome a VIP guest in Madam Secretary, a DC drama so slight it makes Scandal look like hard-hitting documentary. Téa Leoni plays ex-CIA analyst, wife and mother, Elizabeth McCord, who was happily mucking out the horses in her rural semi-retirement until POTUS's motorcade rolled up the driveway with a job offer.
A state visit from the King of Swaziland and all 10 of his wives gave this new Secretary of State a chance to demonstrate her compassionate understanding of the Aids epidemic, memory for difficult-to-pronounce names and stylish dress sense – if not her actual competency as a stateswoman. Still, it was enough to win over her frosty new Chief of Staff (professional ice queen Bebe Neuwirth) and no doubt admiring gasps were audible all along the Beltway.
The US is currently enjoying a golden age for political drama. House of Cards is dark and surprising, Armando Iannucci's Veep is enjoyably vicious and The Good Wife provides a useful glimpse at the kind of preparation for power that Hillary Clinton might have had. Madam Secretary isn't in the same league as these shows – it's more like The West Wing sans Sorkin's sparkling dialogue – but Leoni is likeable enough in the lead to make it work as glossy distraction.
Join our new commenting forum
Join thought-provoking conversations, follow other Independent readers and see their replies