Made in Chelsea NYC, episode 1, review: 'The ultimate guilty pleasure'
The posh pardying has begun, and we're lapping it up like Spencer and his champers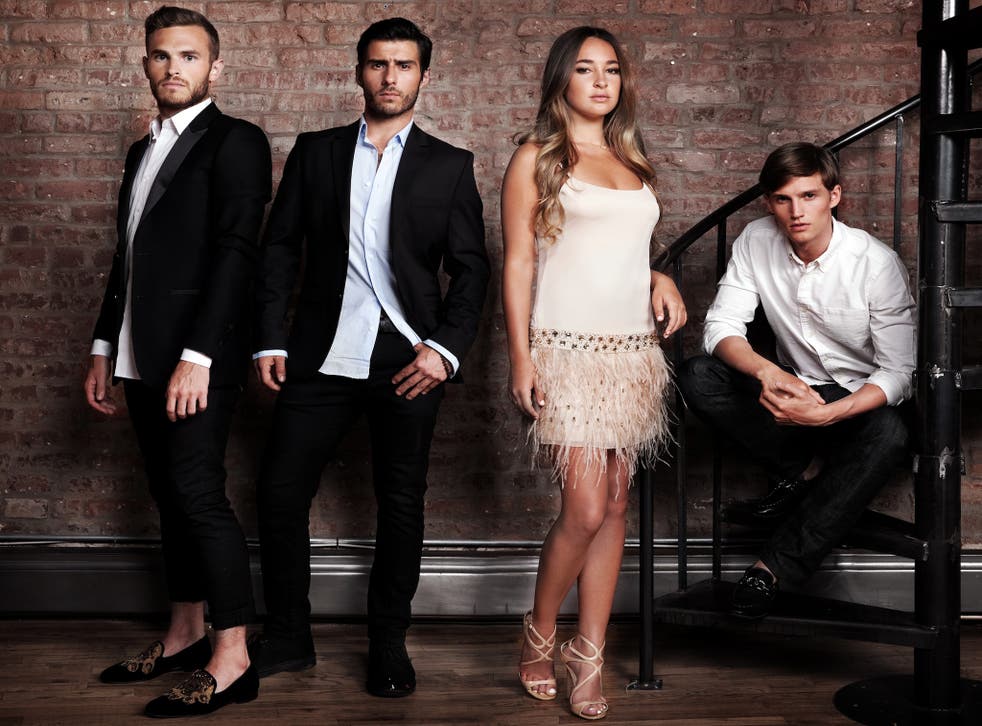 The Made in Chelsea gang are in New York for a new six-part series, and we're not going to be allowed to forget it.
*This article contains spoilers*
From the off, the Manhattan skyline dominates, as four of the girls stroll down a street, shopping bags in hand, fake laughing and mimicking Sex and the City as if their over-privileged lives depended on it.
Then there's Spencer 'Spenny' Matthews, the show's unstoppable lothario, seen having champagne poured down his throat at an oh-so-American brunch party within the first five minutes.
Truth is, MIC is the ultimate guilty pleasure, the Taylor Swift of TV. It's good fun and the awkward scenes are human and relatable, even if our own world is far from Sloane and Time Squares.
Made in Chelsea cast in pictures

Show all 11
Stevie remains the most likeable character, despite his dodgy taste in shirts and attempt to impress fit New Yorker Billie with the ferociously outdated "rad".
Billie has been lined up as Spencer's next conquest already, but we're hoping she ditches him for Stevie. Knowing MIC, Spencer will win. Someone pass the sick bag.
Talking of sick bags, sleazy Alik is already turning stomachs with his cringe chat-up lines, but he's got Louise to go on a date with him, and, shockingly, Rosie too. Cheers for boasting another massive ego even further ladies.
Binky and Alex drama looks set to continue, groan, despite her finally having dumped the "guy with stupid hair" she shunned her friends for (more accurately dubbed 'Lego Head' by Cheska).
Then there's Lucy, the only SW3 girl with any real 'oomph', but admittedly the most stubborn. It's nice to see her make up with Binks at the end, but after branding the latter's more loyal mates "cold-hearted bitches", happy families looks doubtful - this is MIC after all.
Whether viewers will hack the constant New York references for another five episodes remains to be seen, but this superficial show is addictive against our will, so see you next week.
Join our new commenting forum
Join thought-provoking conversations, follow other Independent readers and see their replies