Mapp and Lucia finale, TV review: Ensemble cast save the day in quaint comedy
Things are looking up thanks to the roster of eccentric characters of Tilling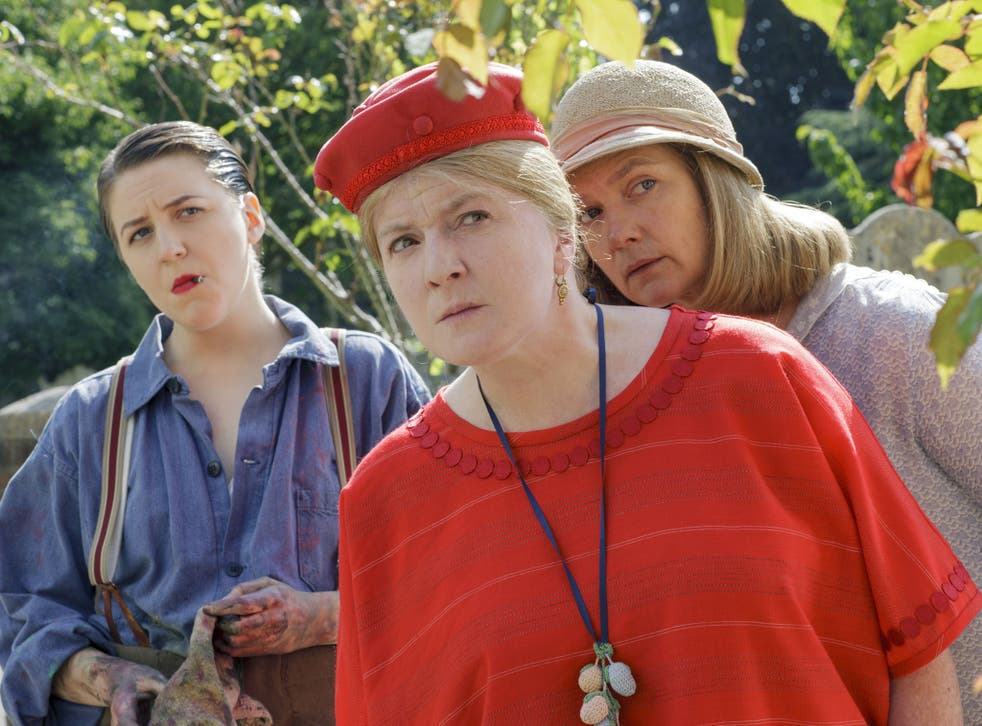 Tonight's final instalment of Mapp and Lucia is a marked improvement on the much duller first episode of this quirky 1930s period comedy.
With Lucia (Anna Chancellor) firmly established as the queen of Tilling, Miss Mapp (Miranda Richardson) is desperately attempting to reclaim her crown at any cost – even if it does make her look a complete fool in the process.
It is amusing to see the extraordinary lengths Miss Mapp goes to in her attempted to prove that Lucia does not speak Italian, particularly spying on her from the top of the Church then rushing to dinner to report her discovery, only to have her audience disregard her findings.
The episode gets funnier as it unfolds, with a delightful climax at the end. It will genuinely make you laugh and pity poor, old Mapp. The woman will never catch a break in the constant battle for one-upmanship.
In pictures: Mapp and Lucia

Show all 10
Despite the title referring to two women, this is very much a collaborative effort. The ensemble cast are wonderful and capture the eccentricities of English villagers to a tee. Even in this day and age, those characters exist in some shape or form in little hamlets tucked away in the British countryside.
Gemma Whelan, who was last seen storming a castle in Game of Thrones, gives a charming turn as the lesbian artist Irene, who is besotted with Lucia. The League of Gentlemen alumna and Sherlock actor Mark Gatiss is splendid as the boozy Major Flint.
But it is Felicity Montagu's role as the beleaguered Godiva Plaistow who really stands out among the cast. "Lady Godiva" as she is fondly/mockingly known bears the brunt of Mapp's foibles. More than once she ends up in the "same" dress as Mapp and has to deal with the consequences much to everyone else's amusement.
Perhaps with some pratfalls and sharper putdowns – think the Dowager Countess - this comedy could win more hearts and minds. But writer and star Steve Pemberton hasn't done a bad job giving E.F Benson's work a new lease of life.
Join our new commenting forum
Join thought-provoking conversations, follow other Independent readers and see their replies