MasterChef, review: 'I like to see a certain level of failure - I wasn't disappointed'
The opening episode of the 12th series saw five amateur chefs battle it out in a series of cookery challenges to claim a place in the coveted MasterChef semi-finals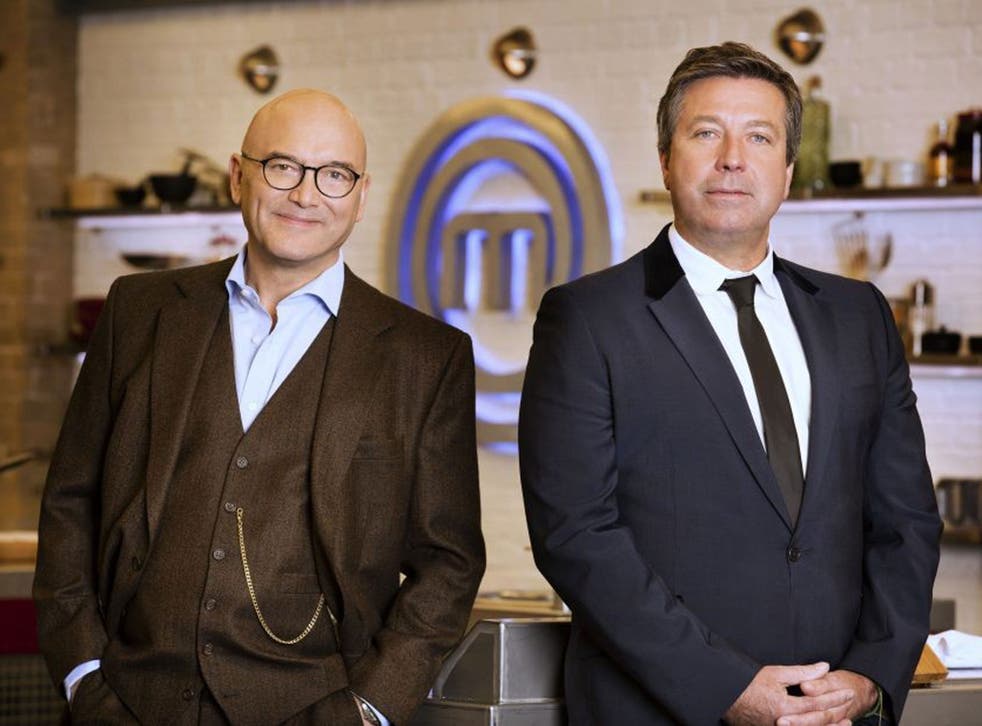 "I've lost some weight and I'm ready to get fat again," barked MasterChef judge Gregg Wallace as the cookery competition returned for a 12th series last night.
And judging by the heaped spoonfuls he tucked into – often despite multiple warnings from the more discernible palate of co-host John Torode – he meant it.
The familiar format remained unchanged. The opening episode saw five amateur chefs battle it out in a series of cookery challenges to claim a place in the coveted MasterChef semi-finals. From cooking their signature dishes (Indian sushi, anyone?) to trying to impress last year's contestants (including current champion Simon Wood) with a two-course meal, the heat was once again on in the kitchen.
Culture news in pictures

Show all 33
Call me sadistic, but I always like to see a certain level of failure – it proves the people taking part are human after all – and pleasingly, the contestants served up a few culinary catastrophes.
Altitude acclimatiser Chris (yes, it is a thing) made a plate of walnut gnocchi that prompted the unforgiving John Torode verdict: "They are wet, they are soggy, they are a bit fried and they are a disaster." They also looked like cat sick and nearly caused Gregg's eyes to pop out of his enthusiastic head. It didn't deter him from taking a giant forkful though. Meanwhile, business consultant John's over-cooked liver was compared to a slipper insole.
But despite the mishaps, there were some extremely impressive culinary skills on display. There was also an extremely impressive array of clichés in use. Yanique was "going big or going home" while Chris concluded there was "no risk, no gain". Ward sister and home-cook Julie tried to join in but couldn't quite master it: "I'm grabbing that bullet and I'm biting it."
In the early stages of the contest, it's hard to invest and an hour-long show just feels a little, ahem, over-done. But give it a few more episodes and we'll all no doubt be tucking in with the same enthusiasm as Gregg does.
Enthusiasm, so the modern world would have us believe, is something that if you have enough of, will eventually land you your dream job. But what if you have a debilitating neurological condition that keeps getting in the way? This was the subject of BBC2's excellent, insightful and sometimes heart-breaking new three-part documentary, Employable Me.
Join our new commenting forum
Join thought-provoking conversations, follow other Independent readers and see their replies