The Mimic: TV review: This sitcom sleeper hit is still making a good impression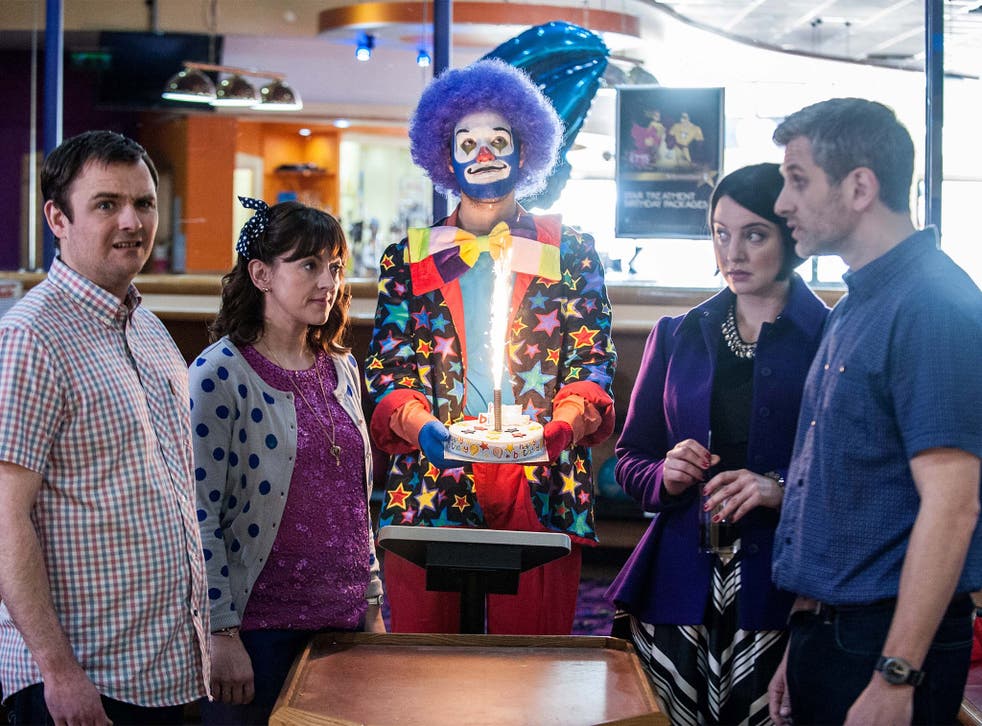 A slight confession. I missed the beginning of The Mimic (Channel 4) when it returned a fortnight ago. That was because it returned on the same night as Veep and Silicon Valley on Sky Atlantic, and, like the rest of the global media elite, I take my commands from Rupert Murdoch, or at least from one of his underlings.
Anyway, this week I've got a note that gave me permission to skip gym and catch up with Matt Morgan's sitcom. I'm glad I did. And if you haven't, you should too – it's all on 4oD and it's really rather good.
A bit of a sleeper hit when it first launched last year, The Mimic follows Martin Hurdle (Terry Mynott), a slightly – it's a UK sitcom, what else? – shambolic 39-year-old with a talent – but no outlet – for mimicry.
This is the first decent comedy based on impersonations since, what, the various Bremner shows, Stella Street and Spitting Image? I suppose you could probably throw The Trip in there, too. And actually, when one of Steve Coogan's old muckers – John Thomson – appeared in last night's third episode as a rival local mimic there were hints of those great restaurant scenes with Coogan and Brydon riffing in various accents. This culminated in an argument in a tunnel that saw Martin telling Thomson's Nigel Lord his impressions are out of date through the medium of Christopher Walken, Barack Obama and Richard Attenborough.
But it's not just that the impersonations are good – Mynott did impressions alongside Morgana Robinson in 2012's Very Important People, so he does have professional form in that regard – but they're not overused. They work more as an adjunct in a sharply written, pathos-ridden sitcom.
It was acknowledged in episode one when Martin's attempts at busking are ruined by another street musician: "That bloody violin is giving us a pathos we don't need."
In fact, the best scenes are rarely to do with mimicry. The moment that had me spluttering into my drink last night was a back and forth between Martin and Jean (the wonderful Jo Hartley from This Is England) after Martin, in a brief stint as a caretaker, stumbled upon a homeless man:
Martin: "Did you know that one in 10 homeless people are ex-servicemen?"
Jean: "Well, it's quite outdoorsy the army, isn't it?"
Martin: "But it's a bit weird."
Jean: "Well, it makes me feel quite safe to know our boys are out there on the street. You can never find a policeman when you need one."
Martin's mate, the depressive newsagent Neil (Neil Maskell – currently also appearing in Channel 4's Utopia ) is just as good. Last night we saw him visit a counsellor played by Diane Morgan (aka Charlie Brooker's Philomena Cunk). When asked if he had any preconceptions about the word "psychoanalyst", a non-plussed Neil responded: "Well, obviously 'anal' is jumping right out at me. But that's because those letters are bigger than the others." (They weren't). Then, when asked what he was concerned about, his response spoke of a man who spends his days reading the whole range of British newspapers: "Same as everyone really, where are all the bees disappearing to? What if terrorists win the lottery?"
Access unlimited streaming of movies and TV shows with Amazon Prime Video Sign up now for a 30-day free trial
Sign up
The Mimic feels slightly tossed away in its mid-summer slot but it's easy enough to catch up with. It's got heart, it's got a very funny cast – Thomson's schtick as a clubland hack is particularly good – and a great script. And, if you like that kind of thing, lots of silly voices.
Join our new commenting forum
Join thought-provoking conversations, follow other Independent readers and see their replies