One Born Every Minute, TV review: Despite a well-worn format, this show is pretty magical
The documentary series filmed in a maternity unit is back for an eighth run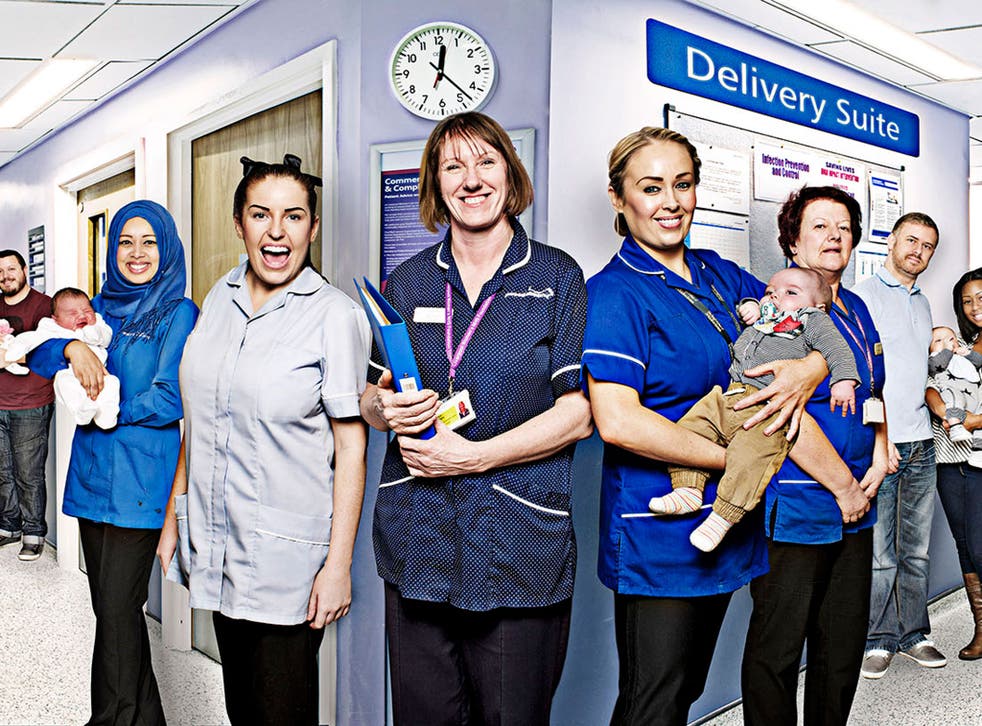 Until now, I'd avoided One Born Every Minute, the fly-on-the-wall documentary series filmed in a maternity unit, back for an eighth run. There always seemed to be something I'd rather see than what my pals insisted was the "magic" of child birth. Well, more fool me, because despite being a well-worn format, this show is actually pretty magical.
There was time to kill during the respective labours, so you learnt a lot about the subjects – and the midwives – at Liverpool Women's Hospital. Brooke and Tim conceived their first child while at university: "I got pregnant while stuffing my face and watching DVDs," she said, as they argued over the name and bet on the weight of their imminent arrival (Tim was gunning for a whooper over 10lbs, Brooke, understandably, not so much). 16-year-old Courtney was supporting her mum, Tara, 36, as her birthing partner: "I don't want your foo-foo juices on me," said the teenager, not entirely supportive.
We heard from Hayley and Nick, who were still reeling from his brush with death from septicaemia. The midwives were invariably warm across the board, not least Delia, who told us she had been homeless before working at the hospital, "The little things in life do make you happy…I get satisfied just looking at the sky," she said. The births were messy, noisy, occasionally scary but all special.
Tim and Brooke's baby was born by Caesarean (only 9lbs 3oz, alas). Courtney proved to be a stellar helper and Hayley had to go under general anaesthetic for her C-section. Nick, waiting outside, was in tears as soon as heard the cry. "He's gorgeous, congratulations," said Delia, as though it was her first time.
Join our new commenting forum
Join thought-provoking conversations, follow other Independent readers and see their replies