Peaky Blinders, series 2 episode 4 - TV review: Arthur Shelby Jr spirals out of control
Shelby Jr seems to be slowly losing his mind as his younger brother lets him run riot in the nation's capital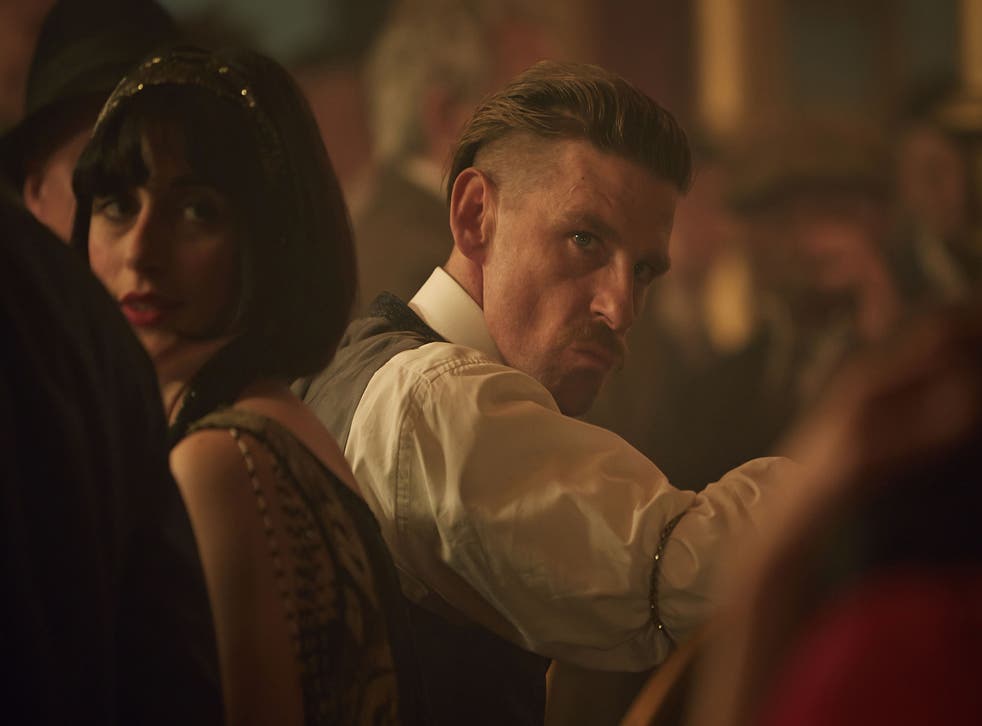 Opening spectacularly with the backing track to Arctic Monkey's 'R U Mine?', this week's episode of Peaky Blinders is all about keeping it in the family – at least for most of the time.
Arthur Shelby Jr seems to be slowly losing his mind as his younger brother lets him run riot in London, ruling their newly acquired club like a mad emperor in his palace; while Tommy is too busy trying to legitimise the family business to address the problem.
Tommy's uneasy yet almost comedic alliance with Chief Inspector Chester Campbell is proving beneficial for both of them - for now.
Artful, slow motion shots and beautiful, elaborate costumes are quite breath-taking this series, and provide contrast for the sparse, effective dialogue and those long, considered pauses that Cillian Murphy does so well.
Michael, Polly's recently found son, is joining the Peaky Blinders as their accountant. He succeeds as a new character in balancing out the family – he's fresh-faced enough to come across as an innocent who wants to help his cousin go legal, but he's still got that rebel streak about him.
Peaky Blinders series 2

Show all 34
Meanwhile the exquisite May Carleton, who just exudes upper class cool, is teaming up with Tommy to train his new horse in time for the races, and absolutely screams trouble. Along with Aunt Polly, Ada, and hopefully the soon-to-return Grace, this series boasts an outstanding set of diverse, multi-dimensional women characters.
Adding current social issues without shoving them down the throats of the audience – racial tensions plus a brief mention of the law against homosexuality with Ada's lovely new lodger – puts Peaky Blinders ahead of Downton Abbey in that respect.
Rather than introducing central characters to represent each problem, producers are making use of their strong supporting characters that achieve it just as well.
Join our new commenting forum
Join thought-provoking conversations, follow other Independent readers and see their replies