Penny Dreadful review: Well-cast gothic horror fails to make a gripping start
A gripping, over-arching story line was missing from last night's episode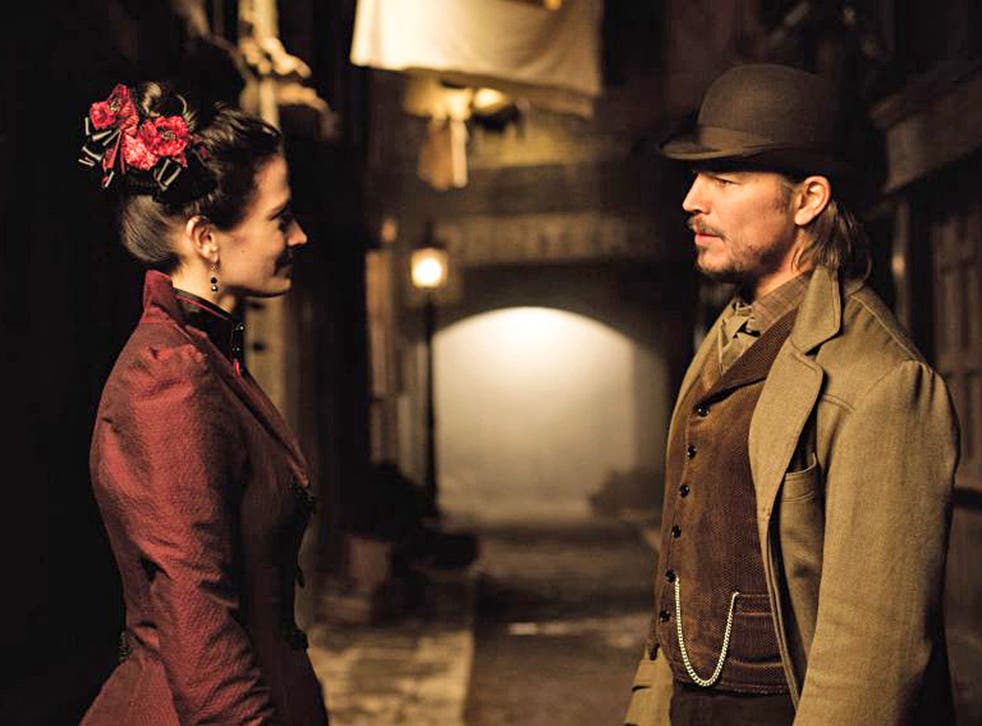 The latest examples of gothic horror on TV have ranged from the enjoyably campy (American Horror Story on Fox) to the oddly bloodless (Sky Living's Dracula, cancelled after a single season). Producer/director Sam Mendes and his Skyfall collaborator, writer John Logan, have hedged their bets with Penny Dreadful (Sky Atlantic), a new series that acts as a kind of compendium of all the genre's favourite tropes: body snatchers, opium dens, spiders and lots and lots of blood.
Bond girl Eva Green plays the preternaturally composed occultist Vanessa Ives, a role that's ideally suited to her slightly sinister beauty.
In last night's opening episode, Ives was recruiting her very own Scooby-Doo gang, tasked with rescuing the daughter of Sir Malcolm (former Bond Timothy Dalton) from the clutches of a vampire-like creature.
There was Ethan Chandler (Josh Hartnett) a gunslinger in an Old West-themed travelling fair, morbid scientist Dr Victor Frankenstein (Harry Treadaway) and eccentric Egyptologist Ferdinand Lyle (Simon Russell Beale).
As befits a show featuring so many 007 veterans, Penny Dreadful wasted little time getting stuck into the action. An early fight scene was made all the more thrilling by its crypt-like setting and monsters that were actually, viscerally scary – no mean feat in this CGI age.
Fans of the 2007 horror classic The Orphanage will be unsurprised to learn that the director of that film, JA Bayona, was also on directing duties for this episode.
There's no doubt about the quality of Penny Dreadful's constituent parts – well-cast actors, lushly detailed set design and characters borrowed from the genre classics. Yet, as Dr Frankenstein might have told his new friends, reanimating parts as a whole isn't a simple matter of sewing them together.
A gripping, over-arching story line was missing from last night's episode. Luckily, there's still time for it to emerge from the shadows.
Join our new commenting forum
Join thought-provoking conversations, follow other Independent readers and see their replies