Poldark, review: Move over Mr Darcy, Aidan Turner has nice curls and a social conscience
It would take the Hoover Dam to hold back the flood that this masterful series finale called forth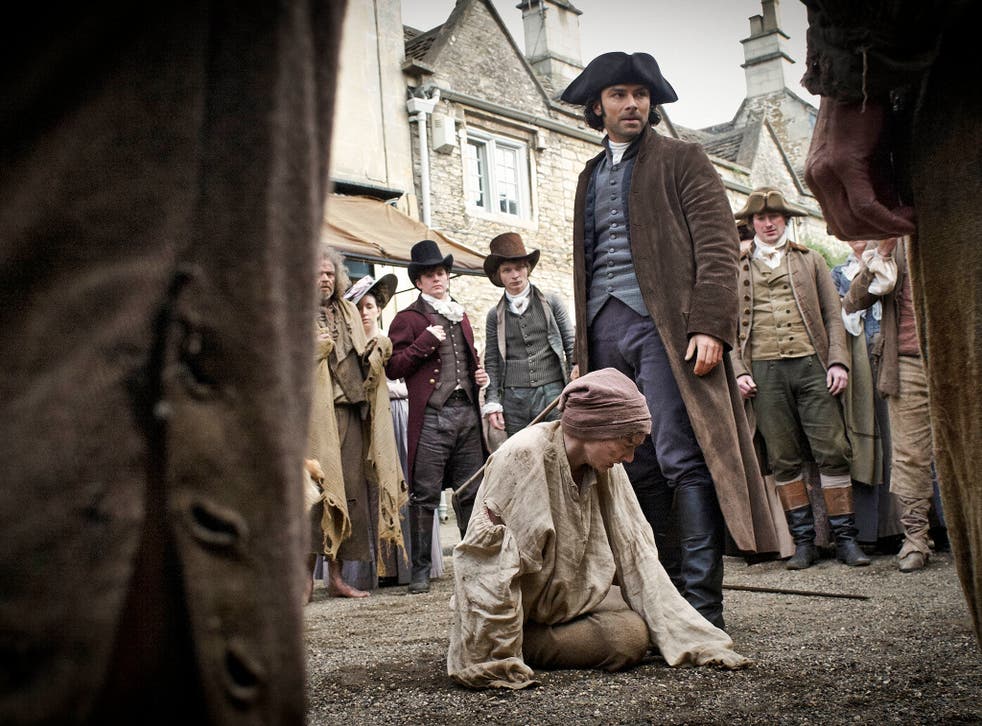 The original 1970s Poldark series, adapted from Winston Graham's historical novels, remains one of the BBC's most successful costume dramas of all time. It attracted 15 million viewers (unheard of these days), was seen in 40 countries and in video sales comes second only to the mighty 1995 Pride and Prejudice. Aidan Turner, who plays the dishy Captain Ross Poldark in this new version, is far too young to remember that, of course, and maybe that's just as well. This way, the only shadow cast over the production is last year's Cornwall-set mumble-a-thon Jamaica Inn. Those viewers who already have Ofcom on speed dial can stand down; every word in last night's opening episode was enunciated to perfection.
The Cornish landscape looked spectacular too (most of the coastal scenes were filmed on location), which must have been some comfort to Poldark during his otherwise horrible homecoming. Having fought in the American Revolutionary War, he returned to his mining community in 1783 to find his father dead, his inherited lands gone to ruin and his fiancée Elizabeth (Heida Reed) engaged to his cousin Francis (Kyle Soller).
Poldark has his work cut out, then, if he's to re-establish himself in the world, but he made a good, energetic start and so too did this series. We were invited to admire not only this nobleman's luscious curls, but also his sympathy for the working folk, like Demelza (Eleanor Tomlinson) and even his father's feckless servant Jud (Phil Davis, who quickly made his own the catchphrase grumble, "ted'n right, ted'n fair, ted'n fit, ted'n proper").
Screenwriter Debbie Horsfield has been open about her hope that the new Poldark might run and run (there are 12 novels in total) and there's no reason why a straightforwardly enjoyable romantic romp like this shouldn't capture a loyal audience. Graham's books may not match the wit and wisdom of Austen, but Aidan Turner seems ready, willing – and shirtless – enough to re-create some Mr Darcy moments.
"The adverts make all sorts of claims for these paper handkerchiefs," said one character in last night's weepie episode of Call the Midwife, "but I don't think they'll ever catch on. Tears just seem to melt them." Be warned. Although in fairness, it would take the Hoover Dam to hold back the flood that this masterful series finale called forth.
Join our new commenting forum
Join thought-provoking conversations, follow other Independent readers and see their replies